TOSA Locally Made Spring Pop-Up
May 8 @ 8:00 am

-

3:00 pm
Event Navigation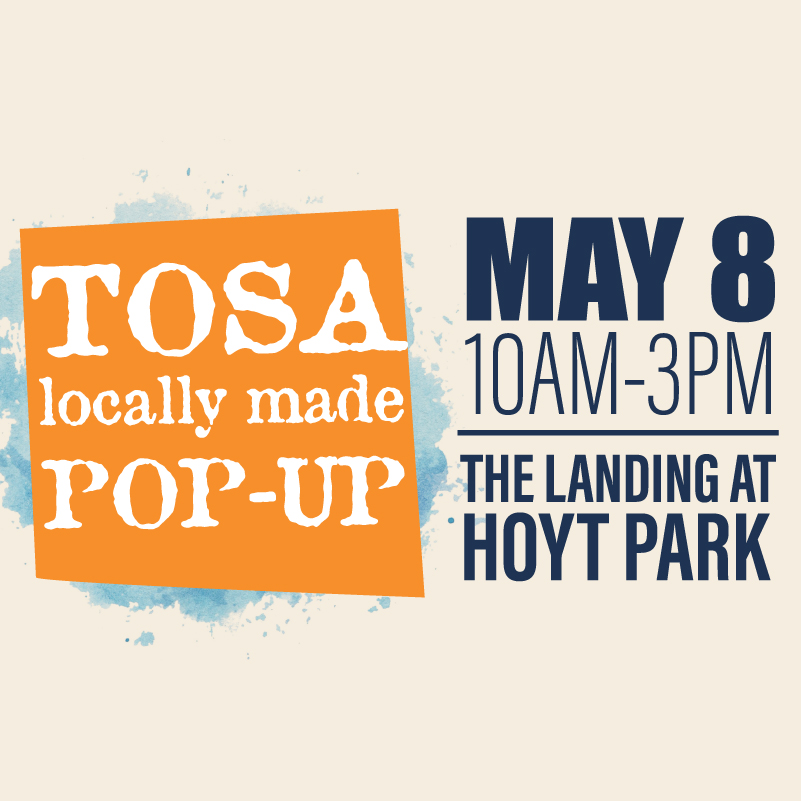 Drop by and support local artists and makers at our outdoor pop-up at The Landing at Hoyt Park in Wauwatosa (1800 N. Swan Blvd). We'll be set up outside surrounding the beer garden and the beer garden will be open during the event. The event takes place from 10 a.m. – 3 p.m. on Saturday, May 8, 2021.
Get your Mother's Day, graduation, teacher gifts and Father's Day shopping done at our family-friendly, outdoor, mask-on pop-up at The Landing at Hoyt Park in Wauwatosa. This is your chance to buy local, buy handmade, buy from people and businesses in your community and buy from self-employed micro-business owners. There will be an opportunity to make a historic wire planted basket with Friends of Hoyt Park Pool and Heirloom MKE a Farm-to-Truck food truck, will be offering everything from craft sandwiches to chef-driven plates.
Featured artists and makers:
Make your purchases directly with each artist or maker using cash, credit card or other contact free payment methods (varies with each maker)
• Beyaz Bohemia
• The Bezert
• Big White Yeti
• Bronze Box
• Cloud 9 Workshop
• Cream City Caramels
• Fern & Nettle
• For the Love of Drax
• Frank & Bella
• Happy Buddha Boutique/Shop Privy
• Heirloom MKE
• Infinite Warrior
• James Steeno Gallery
• Mental Paint
• MKE Terrarium
• More Than a Sparrow Pottery
• Nourish Natural Products
• Trefoil Fine Woodworking
• Sewing My Best Life by Simone Steeno
• Vicentia
Free admission. Free Parking.
Face Masks required for all age 5 and older as per the City of Wauwatosa Face Mask Mandate is currently in place.