Cream City Swirl is a business/organization .
Recent Press Releases Referencing Cream City Swirl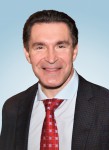 Sep 7th, 2013 by Ald. Tony Zielinski
Cream City Swirl, a new business featuring an assortment of frozen yogurt, crepes and gelato, will be opening in Bay View in Business Improvement District #44 along S. Kinnickinnic Ave., Alderman Tony Zielinski said.