626 S. 5th Street is a mixed-use building in Walker's Point that has recently been home to a number of taverns. The building features a second story apartment.
Content referencing 626 S. 5th Street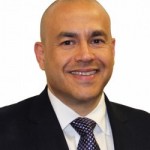 Press Release
Residents will hold a prayer vigil this evening (Wednesday, November 7) in the wake of the fatal beating of Mariano Lopez.
Nov 7th, 2012 by Ald. Jose Perez