Bar Exam
Saz's, Where Scott Met Tonette
Famed as the place where Scott Walker met his future wife, Saz's colorful history goes back to 1895.
//end headline wrapper ?>
Get a daily rundown of the top stories on Urban Milwaukee
"I met my wife at Saz's, where they serve ribs, I proposed to her at Saz's, and we went to Saz's on our wedding night, so I love barbecue," — Wisconsin Governor Scott Walker to ABC News, June, 2015.
It was May 1992 when Scott Walker, 24, first met Tonette Tarantino, a 36-year old widow at Karaoke Night at this West Side bar famed for its smoked ribs. He scribbled a note on a napkin with his phone number and a request to meet again. He proposed, via napkin, later that year at Saz's. The couple returned on their wedding day, February 6th, 1993, an anniversary that Walker has never failed to remember, as his wife told a crowd during his presidential campaign announcement last week in Waukesha. That's because February 6th is also Ronald Reagan's birthday, she said. The tavern where they met is prophetically named Saz's State House, and it is from his perch at Wisconsin's State House that Walker hopes to launch himself into the occupancy of 1600 Pennsylvania Avenue next year.
The building at 5539 W. State St., Milwaukee, where all the magic began has been a restaurant-saloon of one sort or another since it was built in 1895. In 1926 the owner, W. O. Krahn, built a concrete block garage on the site. He didn't have to travel far for the raw materials, since the site in the Valley was littered with stone quarries and block manufacturers at the time. To this day, there remain a number of smaller shops of the sort that supplied Milwaukee's industry — the foundries, alloy-makers and parts distributors — that also provided and continue to provide thirsty and hungry customers for this bar.
In 1932 Phillip Drexler ran the place as a saloon and apartment building, although the place was listed as a "Soft Drink Parlor" in city records, if you believe that. In 1935, with drinking now legal again, Drexler put a small addition on the place and covered the entire frame building with permastone veneer that remains.
In 1954 the Schlitz brewery erected a sign on the building. The Gettelman Brewery tried to put up a sign in 1955, but nothing came of that. Then in 1957 Blatz got the coveted sign, and advertised "Sandwiches" as an inducement to the lunch crowd. The next year the Schlitz sign was back up, but in 1959 a double-faced Pabst Sign reading "Deano's" was hung on the building.
Then in 1960 Wally Erdmann moved an old sign from 5830 W. Vliet St. to his new "Wally's Tavern" location. Erdmann also paid $5,000 to erect a giant 12′ x 46′ billboard on 58 foot steel poles so the building could be seen by traffic to the south after the new Hawley Road viaduct obscured it. That sign remains.
The Blatz brewery was the next brewery to get the sign honor here, in 1961, with Erdmann firmly in charge of the place. Wally must have liked toying with his beer distributors (practically second nature to saloonkeepers in those more competitive days) because in 1962 the nearby Miller brewery put up a sign advertising its High Life beer, as well as "Steaks — Noon Lunches –AIR CONDITIONED."
In 1964 yet another sign was erected on the roof of the old garage, and in 1965 one announcing Wally Erdmann's Cocktails was erected, again by the Miller folks.
A Gettelman sign finally went up on the place in 1975, with the copy reading "Hawley House," with Wayne Breats as the tenant here. Also that year, a Pabst sign went up. By 1976 the Pabst sign was taken down and Schlitz once again reigned here.
In that year, the business was bought by Steve Sazama, who owns it to this day and has used the old tavern as the base for an empire that includes catering (regular and fancy), festival services and a line of food products available at grocers. It has a Miller sign now. Young Sazama allowed things to get a bit out of control, it seems, for in 1976 the cops wrote him up for "Violation of cap. for tavern. Up to 300 patrons spilling out on sidewalk, drinking outside, etc. occurs later at nite particularly Wed. night and on weekends." The future governor was only nine at the time, and living in Iowa, so you can't blame him.
Meanwhile, as Sazama was building his reputation for ribs and drinks, deferred maintenance was taking a toll on the garage on the side. "Deferred maintenance and elements are causing rapid deterioration. Roof has collapsed and exterior block walls are in need of extensive repair. Holes thru roof, rotted framing members" the inspector found, ordering the building's condemantion on August 9th, 1978. By November 1st, 1978, the old garage was gone, and Sazama, who then lived at 1576 N. Warren Ave., Apt. 309, now owned the building that he bought in 1977 for $90,000. It was then assessed for $46,680.
With the old garage gone, Sazama fenced off a 17 ft. x 65 ft. area outside for a beer garden, and added some toilet rooms. In 1980 a 67′ x 27′ addition to the building was made, increasing the capacity to 200, and creating the atmosphere in which young Scott's heart went pitter patter upon seeing the previously married woman 12 years his senior, the fair Tonette. Saz's did one more remodeling, in 2000, that brings us to the place we know today — a full service restaurant with an enclosed "beer garden."
By 1995 Sazama's Catering had opened an office next door at 5501 W. State St. From there came the food that fed 6,000 people at the Zoo for the National Conference of State Legislators. That building is now for sale, and the new Sazama's Catering facility in Walkers Point (at S. 2nd and W. Walker St., wouldn't you know) is extremely busy. As early as 2003, the Sazama empire was a $5 million per year operation, with the 250-seat restaurant, catering, festival and barbecue products that have been sold in groceries since 1992. Sazama certainly ranks as among the most successful restaurateurs in the city.
Inside Saz's Today
The street entry to Saz's is original to the 1935 renovation, and the first thing to greet the visitor's eye is a perfectly round bar right in the middle of the room. This is an oddity in Milwaukee, and it is nice to see it preserved. The room also has a booth and other seating, and a large stained-glass window bearing the Saz's name. There is an additional bar to the west, in its own room, with 8 swivelling, backed oak stools and four side tables with two unbacked, fixed oak stools each. The dining area has 9 booths and five tables, and there is yet another dining room, plus a special "State Room" in the expansive saloon. To the south, visitors can watch trains filled with crude oil rumbling just feet away. The older part of the tavern has a nice terazzo floor, and the aroma of popping corn fills the air, as does the sound of the dice cup being slammed on the bar. There never seems to be any shortage of retired workers ready to down a quick one in this part of town.
The walls are covered with various sports jerseys, including Paul Hornung, Lew Burdette, Ray Nitschke and a Robin Yount that looks like it went through the washing machine one too many times. A few old posters celebrate the area, and a Proclamation from a well-known customer, Governor Walker, apparently dating to the very beginning of his term, hangs on the wall near the entrance.
But if it was ribs and napkins that brought the Walkers together and impelled their campaign for the White House, there is one other talisman mounted on the wall that could be rather prophetic. It is a handwritten note on the stationery engraved with "Aboard Air Force Two" that reads, "To My Friends at Saz's — Great BBQ — We enjoyed every bite. All the Best — Dan Quayle."
Quayle, the vice president under George H. W. Bush, briefly ran for president in 1999, but dropped out after he finished 8th in an Iowa preference poll. Will the Saz's rib magic stick to Walker, where it failed for Quayle? We'll find out soon enough.
On Tap – Sponsored by Lakefront Brewery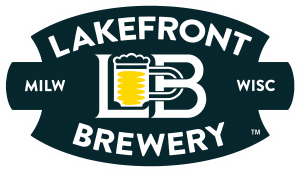 Miller High Life
Miller Lite
Coors Light
Hofbrau Hefe Weiss
Guinness
Stella Artois
Blue Moon
New Glarus Spotted Cow
Lagunitas IPA
Lakefront Riverwest Stein
Sprecher Special Amber
Point Brewery (Seasonal)
Leinenkugels (Seasonal)
Tyranena Brewing (Rotational)
MKE Brewing (Rotational)
New Glarus (Seasonal)
Big Eddy (Seasonal)
Crispin Cider
Angry (Seasonal)
Mike's Hard Lemonade
Mike's Hard Cranberry
Photo Gallery
The Verdict
Location: 5539 W. State St.
Neighborhood: Wick Field

Phone Number: (414) 453-2410

Facebook:

https://www.facebook.com/SazsStateHouse

Twitter:

https://twitter.com/sazsstatehouse

Description: Nucleus of a food and entertainment empire, the nearly 40-year old Saz's State House makes the most of a relatively isolated location. Good place to drink for train watchers, since the track is only feet away. Building has seen many expansions and renovations, yet retains certain key charming elements like old wood and terazzo floors. Will go down in history as place where Scott Walker met Tonette Tarantino. However, no longer offers Karaoke night.

Signature drink: Saz's BBQ Bloody Mary with Saz's BBQ Sauce and topped with Saz's Baby Back Rib.

Capacity: 228, all under roof. Known to erect tents for special occasions.

Restrooms: Women's, men's rooms, each with multiple stalls. Can handle the crowd.

Year Established: Under this ownership since 1976. Former apartments upstairs long used as office space for restaurant empire.

Year Building Constructed: According to city records, 1895. An addition and remodeling in 1935 covered entire frame building in permastone, added small area.  $40,000 addition dates to 198. Significant remodeling and expansion in 2000 coincided with opening of Miller Park.

Estimated Annual Rent: Tavern: 5,017 s.f. @ $10.15 / s.f. = $50,922.55 / annum rent according to City Assessor estimates. Property is assessed at $61,700 for the 20,568-square-foot lot [$3.00 /s.f.] and $560,100 for the 6,698-square-foot building for a total assessed valuation of $621,800. Taxes of $18,657.40 are paid in full. Property bought for $90,000 on May 2nd, 1977 by current owner. Operator owns building.

Owner: Stephen P. Sazama, D.O.B. August 19th, 1945

Walk Score: 62 out of 100, "Somewhat Walkable." It's down in a mostly industrial valley, south of a rather steep cliff — an ancient reef, in fact — and just feet north of the Canadian Pacific dual railroad tracks on Wisconsin's first rail right-of-way. Also separated by Menomonee River from much of city. Quick walk to Miller Brewery.

Transit Score: 47 out of 100, "Some Transit."

Games of Chance: Bar Dice!

Games of Skill: None found.

Trade Name: Saz's State House

Aldermanic District 10

Michael J. Murphy

, Common Council President

Police District: 3. Station just up the hill.
Hours of Operation
| Is Open? | Day | Open | Close | Expected Customers | Age Restriction |
| --- | --- | --- | --- | --- | --- |
| True | Sun | 10:30AM | 2:00AM | 453 | |
| True | Mon | 11:00AM | 2:00AM |  241 | |
| True | Tue | 11:00AM | 2:00AM | 291 | |
| True | Wed | 11:00AM | 2:00AM | 241 | |
| True | Thu | 11:00AM | 2:00AM | 269 | |
| True | Fri | 11:00AM | 2:30AM | 579 | |
| True | Sat | 11:00AM | 2:30AM | 630 | |
If you think stories like this are important, become a member of Urban Milwaukee and help support real, independent journalism. Plus you get some cool added benefits.