Bar Exam
Thurman's 15 is Always Dead
Metaphorically speaking only. The name celebrates the deceased Yankee, the atmosphere is heavy on the Grateful Dead, and the cozy tavern can get pretty lively.
//end headline wrapper ?>
Get a daily rundown of the top stories on Urban Milwaukee
Brady Street has its share of taverns and restaurants along the nine blocks bridging the river and the lake. In addition to all the action on the street, this stretch of the Lower East Side also offers a number of sideshows on adjoining blocks, with taverns dotting otherwise residential districts on N. Franklin Place and N. Arlington Place.
Some of these places get mighty busy, so let's select a place that's always "dead."
And thus we find ourselves at Thurman's 15, a tavern of 1,197 square feet space located in a building constructed in 1890 at what was once the corner of Sobieski and Pulaski streets. The bar is just north of Hi-Hat, and across the street from Balzac and the now-under-construction La Masa restaurant. Thurman's sticks to the basics: no food is served here, just beer and booze. The Ben & Jerry's Ice Cream neon sign in a window is just a come-on, and an inside joke, you will soon find out.
The building itself is unremarkable, and was made even more so in 1957 when the current front was installed, and the tavern's door moved from the north corner to the south. What you see now from the street is a dark wooden facade with three tinted windows. Above, dreary aluminum siding in a bluish-grey color covers old asphalt siding. The structure is built right up to the street, leaving just enough room for two bicycle racks outside.
If you peek around the corner of N. Pulaski St., you will see its neighboring building, a small cottage painted in green and gold, with a Green Bay Packers sign on the door, as if it needed one. The tavern and the house next door are under common ownership. The "Packer House" has been included in a documentary about notable Milwaukee buildings. Thurman's owner Bill Lennon, who is getting up in years, used it as his "party house," and so did his bartenders. "Everybody should have a Packer House to play in. There ain't a guy in the world that wouldn't want to have a house like this of his own," he told a reporter in 2005.
Well, enough standing around outside. Let's go in.
The first thing to greet you at Thurman's, other than the odor of patchouli oil, is a life-sized photograph of Robin Yount in his Brewers uniform. A "Free Love" sticker is right next to him, along with a "We Back Our Pack" sticker. Straight ahead are two electronic dartboards, and a whole lot more stickers. The bar itself runs along the windowless north wall. A couple of cozy seats are at the east end, with a view of N. Arlington Pl. visible through the tinted windows, while the Ben & Jerry's neon glow is about the only illumination in the place, save for TV sets and some hanging lights above the bar, dimmed low. Nonetheless, it's bright enough to get the job done, and the light casts a nice reflection off the hammered brass bar top which adds a touch of class and permanence to the place.
The ceiling is painted red, possibly because there was some red paint at hand the last time the place saw a paintbrush, which you can reckon to be sometime around 1987 when New York City native William F. Lennon, Jr. bought the place and named it after his favorite Yankee player,
Thurman Munson (#15)
who died in a plane crash eight years before. Adding to this deathly theme, "Dead Head" license plates from Hawaii, Massachusetts, California, Connecticut, Texas, Maryland, Ohio, Washington, Oregon, New Jersey, Florida, North Carolina and Pennsylvania are hanging up on the wall, above a stuffed toy dog. A poster of
Jerry Garcia
informs us that it's been a "long strange trip," while another sign offers unavailable "Dead Head Trailer Parking."
It should come as no surprise that for years the tavern hosted weekly "Grateful Dead Tape Nights." In the 1990's bartender Jeff Dygola would spend hours compiling a cassette tape mix of Dead performances, along with an accompanying booklet listing the tracks and date of performance. It was a popular entertainment for years, until Dygola left town.
Old street signs that once hung on the pole outdoors now mark the Pulaski and Arlington intersection indoors. Another street sign reads "High St." [There is no "High St." in Milwaukee. The closest we come to it is undoubtedly Brady St.]
Other memorabilia celebrates Milwaukee's baseball heritage, like the Milwaukee Braves 1957 World Champions and other related items. Everywhere the wall is plastered with old album covers that were considerably newer when put up. Here is Bianca Jagger by Warhol, The Cars, Van Halen, Doobie Brothers, Pete Townshend, Culture Club and Jefferson Starship.
Another sticker informs us that "Thurman's 15 is the Coolest Bar in Town," but we already figured that out by now. In addition to the dartboards, the tavern has two pinball machines (South Park, Indiana Jones), a foosball table and a free shuffleboard game sandwiched in between the toilet rooms that date to a 1977 remodeling, and the back door leading to the Green Bay Packer cottage next door. This 16-foot-by-20-foot rear portion of the building itself was a 1907 addition for P. Soslowski, who owned the place back then. You can tell it's an add-on, since the floor boards run north-south here, while the original ones run east-west. The fact that the building is standing at all is thanks to a 1947 project to replace the deteriorated brick foundation with 12″ block, and to replace the rotted wooden beams and columns with good, sturdy steel.
By the early 1920's, the tavern was owned by Emil Miller, and he named it after himself. The tavern appears in a 1934 occupancy permit as previously having been a tavern, attesting once again to the strong speakeasy industry in Beer City during the Prohibition years. In 1970, the assessor came by Emil Miller's Tap — which had a Miller Beer neon where Ben & Jerry's is now — and found the tavern and upstairs apartment to be "owner occupied. Tavern Fair. Wash Rms. Poor." He'd probably say the same today. This building has had a long run.
So did Miller. In 1975 he sold the place to David Stacy for $36,500. He ran the place as Zum Zeppel, and it was popular with the younger set, back when the drinking age was 18. Brady Street was rundown, back then, and it became the center of the city's counterculture movement. Thurman's has maintained that distinction to this day, even as gentrification has surrounded it. An old tourist map from the 1980's shows off old hot-spots, many now gone.
The tavern offers open mike nights weekly on Fridays — musical talent not required, but appreciated — and hosts the occasional band in the small space. But there is always the option of playing tunes on the tavern's venerable jukebox of the old-school kind, loaded to the brim with Jerry Garcia and friends. The tavern operates on a cash-only basis, so you can keep your credit cards at home.
We've looked around enough (don't step on the dog), so let's have a beer. The tavern has two tap towers, and is one of the oldest continuing customers of Lakefront Brewery, serving Riverwest Stein for decades. According to Lakefront Brewery co-founder Jim Klisch, "Thurman's was one of the first bars east of the river to serve Riverwest Stein beer." The tavern also has many liquors obscuring the mirrored back bar, and it is not unheard of to drink a shot with your beer here, and many thereafter. Your fellow drinkers are often neighborhood folks of varying vintages, those who pop in on a whim, and those who are On a Mission, so things can get lively and diverse here.
Since it's not a trip to the bar, without a trip to the bathroom, we find the men's room here is covered with decades of graffiti of a most colorful and spontaneous origin, customer-created, covering nearly everything save for a sticker that reads "Drug Free Zone." Thank heavens.
On Tap - Sponsored by Lakefront Brewery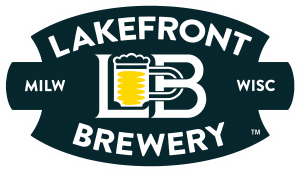 Angry Orchard Cider
Ballast Point Grapefruit IPA
Ballast Point Sculpin IPA
Bell's Oberon Ale
Lakefront Brewery Wisconsinite
Miller Lite
Riverwest Stein
Photo Gallery
The Verdict
Location: 1731 N. Arlington Pl.
Neighborhood: Lower East Side, a.k.a. Brady Street
Phone Number: (414)224-1080
Website: None found
Facebook: https://www.facebook.com/pages/Thurmans-15/117163058302968?fref=ts Quite active page.
Twitter: None found
Description: Dreadlocks, patchouli and tie-dye jam to the Dead.
Food: No munchies are sold here, but free buffet for Packers games, and free shots for touchdowns.
Signature Drink: Lakefront Brewery Riverwest Stein Beer has been available here continuously for decades. Many people like to drink it with a shot.
Capacity: 80 in 1,197 square foot tavern.
Restrooms: Women's, men's rooms. Remodeled in 1940's and 1970's Heavily graffitied men's room has layer upon layer of paint.
Year Established: Celebrated its 28th anniversary under current ownership on St. Patrick's Day. Previously was Zum Zeppel for about a decade, before that was Emil Miller's Tap
Year Building Constructed: Old frame tavern with residence above was constructed in 1890.
Estimated Annual Rent: Tavern: 1,197 s.f. @ $22.11 / s.f. = $26,465.67 / annum rent according to City Assessor estimates. Property is assessed at $45,500 for the 2067 square foot lot [$22.01/s.f.] and $232,500 for the 2,394 sq. ft. building for a total assessed valuation of $248,000. Taxes of $9,021.30 [2014] and $7,105.35 [2013] are delinquentl. Operator owns building and adjoining "Packer's Cottage" [also delinquent].
Walk Score: 94 out of 100, "Walker's Paradise." No parking, no worries.
Transit Score 56 out of 100, "Good Transit". Green Line bus stop at corner.
Games of Chance: They may know how to play bar dice here.
Games of Skill: Two electronic dart boards, one foosball table, one shuffleboard table, two pinball machines.
Aldermanic District: 3rd Nik Kovac
Police District: 1
Hours of Operation
| | | | | | |
| --- | --- | --- | --- | --- | --- |
| Is Open? | Day | Open | Close | Expected Customers | Age Restriction |
| True | Sun | 3:00PM | 2:00AM | 15 | None |
| True | Mon | 5:00PM | 2:00AM | 20 | None |
| True | Tue | 5:00PM | 2:00AM | 20 | None |
| True | Wed | 5:00PM | 2:00AM | 20 | None |
| True | Thu | 5:00PM | 2:00AM | 40 | None |
| True | Fri | 5:00PM | 2:00AM | 60 | None |
| True | Sat | 5:00PM | 2:00AM | 60 | None |
If you think stories like this are important, become a member of Urban Milwaukee and help support real, independent journalism. Plus you get some cool added benefits.