Bar Exam
RC's Rock of Gibraltar
The first place opened by tavern titan R.C. Schmidt offers cheap drinks and tattered charm in a magnificently overbuilt steel structure.
//end headline wrapper ?>
Get a daily rundown of the top stories on Urban Milwaukee
R. C. Schmidt, 65, operates one of Milwaukee's largest homegrown tavern and restaurant businesses. His holdings include the Water Street Brewery downtown and its Grafton, Delafield (and soon to come, Oak Creek) outposts; Trinity Three Irish Pubs, SoLo Pizza, the Black Rose, Louise's Trattoria (downtown and Brookfield), The Harp Irish Pub, locations at Summerfest and State Fair as well as his latest venture, Vagabond, which replaced Rudy's Mexican Restaurant last December, a major project seemingly accomplished overnight.
Often forgotten in this empire is the establishment that started it all in 1974 —RC's Bar, 1530 E. North Ave. — a 2,875 square foot tavern/restaurant still in business after 40 years and counting. You've seen it a million times, but really, when was the last time you've been inside?
Before we do that, let's take a closer look at Schmidt's other joints. A trip to Water Street Brewery or Trinity Three shows every hallmark of a well-run operation. These large facilities are impressively decorated, with such extravagances as tile and genuine stone and brick interiors — interiors! The Vagabond recently had an expensive makeover with the city's first installation of indoor taco trucks. Even more impressive than the literal bricks-and-mortar is Schmidt's archival-quality collection of beer memorabilia. Water Street Brewery downtown has a wall of vintage beer cans and a beautiful, sculptural display of old bottle openers among many other treasures. Trinity, too has posters and memorabilia to dazzle the eye. These collectibles are all the good stuff; Schmidt could probably lose his whole empire and retire comfortably on the value of his artifacts.
Clearly, Schmidt knows that he can charge a premium if he offers first class accommodations and fare.
Then, there's RC's Bar, itself proof that a simple concept can provide a steady stream of income for decades if not tampered with. This place is as bare-bones as you can get: a volume business at a discount price. With a legal capacity of 232, this is a place to get jammed and packed, with young customers drawn by cheap food and booze.
Tuesdays, you can have $2 taps, and $3 Skyy Bombs. Wednesday it's $10 pitchers. On Thursday it's all you can drink of Miller Lite, Pabst Blue Ribbon or Rail cocktails for $10. On Friday, your ten bucks will buy you "Fishbowls" of beverages, and Saturday you can forget your week with $4 tall Skyy Cocktails. Everyday is $1.75 PBR tappers. Get there before 11 p.m., and a pitcher and a pizza will be yours for $9. [The bar is closed Sunday and Monday.]
You enjoy these discount prices in an compatible environment that is not without its historic treasures of a sort. Is that old Pabst sign too bit dinged up and rusty for Water Street? Hang it here, outside, in what is billed as Milwaukee's oldest beer garden — a seasonal surprise on the west end of the concrete block building. Has that old Evinrude outboard motor taken the fishing boat on its last cruise around Little Potato Lake? Hang it on the wall at RC's. Beer trays a bit worn for display at Trinity? They look just fine hanging above the bar at RC's.
In place of the absent windows on the east wall of the bar, the owner has very cleverly incorporated a series of six old oak mantel pieces with mirrors. Each mantel piece is surrounded by a little raised booth, of which there are 10 in the building providing comfortable seating and a place to set your fishbowl between chugs. An old Breunig's Lager sign might be the only one you will ever see in your lifetime, and a pair of Schmidt Beer neon signs are sly reminders of the owner's last name. A wooden sign engraved with "RC's Established 1974" is at the front bar. Signs include one for Ziegler beer, the pride of Beaver Dam, and one that reads, "Request the Best / for Friend & Guest / Adler Brau / Appleton Beer."
There are about a dozen-and-a-half fixed, backed, unpadded and occasionally wobbly stools at the bar, which runs north-south along much of the length of the room. A parallel-universe bar, usually not in service, runs in the same direction to its east, facing the beer garden, which really is beginning to look enticing as the weather moderates. There is a grill room in between the bars.
Whereas patrons of the Water Street Brewery and the other establishments walk on tile, stone or hardwood floors, RC's patrons tread on old worn-out, unfinished plywood boards. Gives you a springy step and the place all the underfoot ambience of a Texas Panhandle roadhouse.
You'd think such a creaky floor would be within a rickety frame structure [see Just Art's], but you'd be wrong. The building, which dates to 1955, is a two-story, mostly windowless, concrete block structure. The second floor is held aloft by four massive steel I-beams that span the structure. They are highly machined and of apparently top-quality steel. Never mind hanging old Evinrudes from these babies — you could suspend a tank from them. The building, is quite simply, magnificently overbuilt structurally. Why?
For the answer, we must go back in history. A century ago, the west end of E. North Avenue, east of the river, where we now find RC's, included a number of industrial and non-residential, non-commercial uses. The area was suited for the early age of the automobile, with service stations, auto dealers and similar businesses located on the cheap, convenient real estate. In 1914, Carl Foerster took out a permit to underpin a building on the site at what was then 382 North Ave. In 1926, it was a filling station, and the site of Milwaukee White Cab, which occupied a $1,200 building there. In 1928 Max Lange built an 18′ x 26′ metal garage there, for $500.
The "garage" was to be used as a "chicken coop." That was okay with the city fathers, provided the structure be 15 feet away from any dwelling. In 1938 an old canopy was removed from the gas station, now operating as Clark's Super Gas, and in 1943 Constantine Asimakapoulos put up a new one-story filling station for Black Eagle Service. Walter Schwallenberg occupied it in 1945, and in 1951 the gas station got a new DX Gas Service sign. In 1954, the station's sympathies changed to the Zenith Oil Co., but that was short-lived.
The next year, the old gas station was razed, as was a 21′ x 45′ x 22′ frame dwelling on the site. The wrecking company charged $500 for the deed. George Schley then set about erecting a $45,000 store and office for Nano Realty, and today's present RC's began to take shape. "No parking, loading, unloading of motor vehicles w/in bldg. at any time," the city warned.
In 1956, Polly Prim Laundry moved its office, store and plant to the site, along with a drive through.
This use of the building doubtless required hanging conveyors and other equipment from the ceiling — hence the magnificent I-beams. Such a use of the structure would also likely require pitched floors with many drains to accommodate the liquid environment of a giant clothes-washing complex. Chances are, if we tear out the old wooden plywood floor of the current tavern, that is what we'll find beneath. Polly Prim was cited for numerous plumbing violations over the years, so the plywood might cover a multitude of building code sins. The building was listed for sale at $37,000 in 1971.
The building at 1530 E. North Ave. also deserves mention in any Gazeteer of the American Counterculture, for in 1972, after Polly Prim had left and the building had been vacant, a permit was issued for it to serve for the "publishing and warehousing of comic books" for Krupp Comic Works, Inc., the brainchild of Milwaukeean Denis Kitchen, founder of Kitchen Sink Press and publisher of such underground greats as R. Crumb, Art Spiegelman, Jay Herriman and others, including himself.
But, according to city records, it was not exactly at this spot where RC's started. Instead, the tavern was opened next door, at 1528 E. North Ave.; the license was transferred to this location in 1977 after the building served as a Mofoco auto parts store. A canopy was built on the west wall in 1978, and a "Solarium," which we now call the beer garden, was erected in 1986.
Late that year, the city assessor took a look and noted "9 new wooden planters @ frt. of bldg. Also widened the front sidewalk. Noted enclosed entry w/ 2 double doors, stucco & timber." Ten years later, in 1997 the assessor also took note of "4 decorative lamp posts in front." They remain, and might be handy things for customers to wrap themselves around after a week or so imbibing RC's daily drink specials.
On Tap - Sponsored by Lakefront Brewery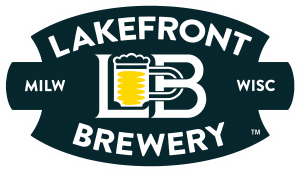 Lagunitas IPA
Left Hand Milk Stout
Stella Artois Cidre
3 Sheeps Rebel Kent
Ale Asylum Madtown Nut Brown
Blue Moon
Central Waters Ouisconsing
Founder Centennial IPA
Guinness Stout
Miller Lite
North Coast Red Seal
Pabst Blue Ribbon
Water Street Seasonal
Victory Prima Pils
Photo Gallery
The Verdict:
Location: 1530 E. North Ave., Milwaukee
Neighborhood: Murray Hill
Subdivision: Walworth's Subdivision
Phone number: 414-271-9560
Website: http://rcsbar.com/
Facebook: https://www.facebook.com/rcs.bar?fref=ts
Twitter: None found.
Description: 40-year old keystone of tavern empire, owner has seen no need to pump visible capital into moneymaking machine, unlike other, later, fancier, non-college joints he runs.
Food: You get a pitcher and a pizza for nine bucks. You can consider both food, in this instance.
Signature Drink: Skyy Bomb.
Capacity: 232 in 2,875 square foot tavern.
Restrooms: Women's, men's rooms.
Year Established: 1974, at current location 1978. Was former site of gas stations, cleaning plant and underground comics publisher / distributor.
Year Building Constructed: 1955.
Estimated Annual Rent: $62,675 at an estimated $21.80 per square foot annually. Property assessed at $174,500 for the 11,640 square foot lot [$15.00 /s.f.] and $147,500 for the 5,307 square foot building for a total assessed valuation of $322,000. Taxes are $11,246.82 and are paid in full. Operator owns building. R.C. Schmidt owns 100 percent of business, as well.
Walk Score: 94 out of 100, "Walker's Paradise." Milwaukee River practically at doorstep. Pass the sober kids at the library on your way to the saloon, eye hungrily the McDonald's across the street as you await your pizza.
Transit Score 54 out of 100, "Good Transit" North Avenue buses and other options available. UWM students can benefit from campus shuttles.
Games of Chance: None!

Games of Skill: None!

Aldermanic District: 3rd,

Nik Kovac

Trade Name: RC's

Police District #1
Hours of Operation
| Is Open? | Day | Open | Close | Expected Customers | Age Restriction |
| --- | --- | --- | --- | --- | --- |
| True | Sun | 11:00AM | 2:00AM | 300-600 |  Not Open Sundays |
| True | Mon | 11:00AM | 2:00AM | 300-600 |  Not Open Mondays |
| True | Tue | 11:00AM | 2:00AM | 300-600 | |
| True | Wed | 11:00AM | 2:00AM | 300-600 | |
| True | Thu | 11:00AM | 2:00AM | 300-600 | |
| True | Fri | 11:00AM | 2:30AM | 300-600 | |
| True | Sat | 11:00AM | 2:30AM | 300-600 | |
If you think stories like this are important, become a member of Urban Milwaukee and help support real, independent journalism. Plus you get some cool added benefits, all detailed here.