Business
The Return of Flying Car
What will be featured at next month's third annual showcase of technology and innovation.
//end headline wrapper ?>
Get a daily rundown of the top stories on Urban Milwaukee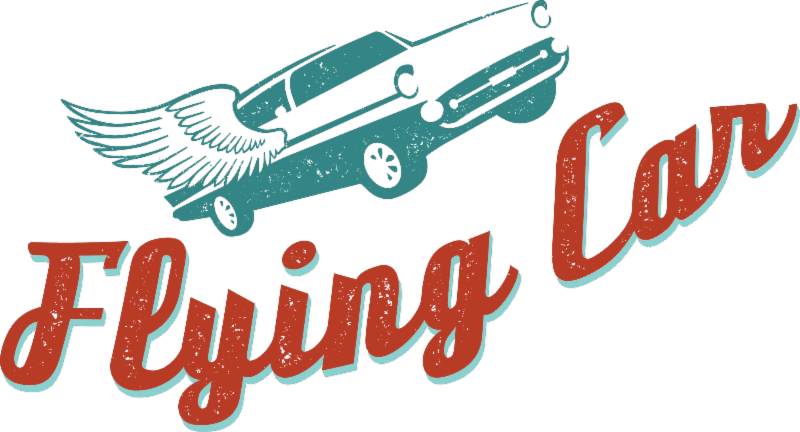 "Innovation is the lifeblood of business…it's really important to for us to attract new talent," said Todd Teske, President and CEO of Briggs and Stratton Corp. at a conference announcing a partnership between the Greater Milwaukee Committee and Summerfest, bringing the third annual Flying Car event, June 25-27 to Summerfest's famed music festival.
As one of 185 Milwaukee-based CEOs claiming membership with the Greater Milwaukee Committee, Teske oversees the GMC's Innovation in Milwaukee campaign, alongside ManpowerGroup President, Jonas Prising, and Flying Car has become a key part of that effort.
Created in 2012 as part of the Greater Milwaukee's Innovation in Milwaukee campaign, or MiKE, Flying Car is a conference and showcase of technology, innovation, and ideas aimed at bringing Milwaukee to the forefront of American innovation. In its first year, the event attracted 1,000 attendees and showcased 37 startups. 2013 saw an increase in attendance and startups showcased by 250 percent and 140 percent respectively.
With an average attendance expected this year of 900,000 patrons over 11 days, 62 percent of which are between the ages of 21 and 45, the partnership between GMC and Summerfest is expected to continue the growth of Flying Car, while attracting new talent to Milwaukee's industries.
"We've got something really powerful here….It will be three days of new ideas, technology, and creativity. We want to keep Milwaukee flying high," said GMC President
Julia Taylor
.
And
Don Smiley,
president and CEO of Summerfest organizer Milwaukee World Festival Inc., noted that both Summerfest and Flying Car seek the same core, young demographic.
Flying Car 2014 has adopted a "People Powered" theme. Partnering with Summerfest as well as Briggs & Stratton, UW-Milwaukee, 88Nine Radio Milwaukee, and many others, Flying Car will offer a variety of ways to get involved with the industry of today and tomorrow. It will feature a host of hands-on activities, seminars, and guest speakers from a variety of backgrounds including Major League Baseball Commissioner Bud Selig, and famed inventor, Steve "Woz" Wozniack, founder of Apple Computers and Chief Scientist for Fusion-lo.
"Events like Flying Car are exactly what Milwaukee needs to bring innovation and talent," Wozniak declared via Skype at the announcement of the Flying Car-Summerfest partnership.
June 25th
FUEL Leadership luncheon and seminar
12pm-1pm – Location TBA
Guest speaker – Joel Brennan, CEO of Discovering World.
Girls in Tech presents SOLVE
3:00pm-6:30pm – UW-Milwaukee
A showcase of past, present, and future women leaders of technology.
June 26th
Flying Car Speaker Series + Labs Pt. I
730-430 – UW-Milwaukee
A variety of hands-on labs and speakers including Major League Baseball Commission Bud Selig.
Labs hosted by GE Healthcare, Briggs and Stratton, The Ability Center, The Water Council, Spreenkler, Kohl's, and the Elumenati
Scheduled speakers and lab time
7:30 AM     Registration + Breakfast
8:30 AM     Welcome
9:00 AM     Opening Speaker: Commissioner Selig
9:45 AM    Leilani Munter
10:40 AM  Grace La
11:00 AM  Llewellyn Wells
11:25 AM  Panel Discussion with Leilani Munter, Grace La & Llewellyn Wells, moderated by Mitch Teich of WUWM
1:20 PM    Heidi Hackemer
2:45 PM      Flying Car Labs Pt. I
4:00 PM      Closing Thoughts
5:00 PM      Make the Future Reception at The Global Water Center
Make the Future Reception
500-630 – The Global Water Center
a mixer to connect and network with your fellow attendees
Pentatonix Concert
630pm – Briggs and Stratton Stage – Summerfest Grounds
Free concert featuring "do-it-yourself" Acapella group, Pentatonix
June 27th
Flying Car Speaker Series + Labs Pt. II
A series of hands-on labs hosted by KRL Metals, Genomic Health Care Innovations, Johnson Controls, UW-Milwaukee, a perfomance by musician, Robert DeLong (am only), and guest speakers including Apple Computers founder, Steve Wozniak.
7:30 AM   Check-in + Breakfast
8:30 AM   Welcome
9:00 AM   Steve Wozniak
10:15 AM  Intro to Flying Car Labs Pt. II + Break
10:45 AM  Flying Car Labs: Morning Session TBA
12:00 PM  LUNCH
1:00 PM   Sujeet Chand
1:35 PM   Jeff Yabuki
2:30 PM   Flying Car Labs: Afternoon Session
3:45 PM   Closing Thoughts
4:00 PM   Thank you: Flying Car & MiKE Leadership
Mix n' Mingle Reception
5:00 PM – 6:30 PM – 88Nine Radio Milwaukee