Envisioning the Seen
Extracting Milwaukee's quiet awesomeness
A diverse group of city leaders will gather at the Pabst Theatre for an intimate and lively discussion about our dear Milwaukee's future.
//end headline wrapper ?>
Get a daily rundown of the top stories on Urban Milwaukee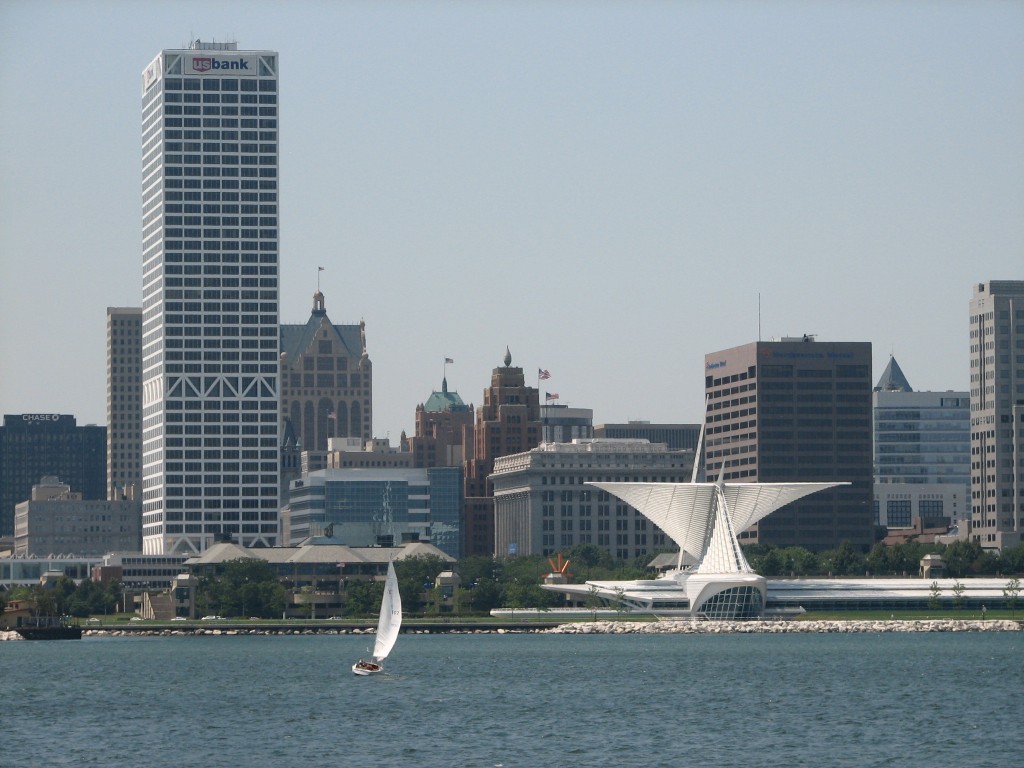 Oh, Milwaukee. What a conundrum. It's perfectly delightful—replete with a thriving arts scene, lakefront real estate, impressive restaurants and unbeatable summers. Yet somehow, it's so difficult for what makes Milwaukee great to outshine its underlying economic issues.
Will we lose a hometown NBA team due to a crumbling Bradley Center? Will parents ever jump at the chance to send their kids to MPS? How can we transform public transit? What's important as we develop the lakefront and surrounding city? Will we always be the butt of the joke?
The floor will be open Monday night at the Pabst Theater for some of Milwaukee's most notable leaders to discuss any and all issues facing Milwaukee's future. Envisioning the Seen hopes to present a lively, educated conversation that gets at the heart of Milwaukee's identity and solutions to embrace it.
In its third year, Envisioning the Seen is organized by Historic Milwaukee Inc. Executive director Anna-Marie Opgenorth stressed that this is a conceptual problem solving conversation, not to be hindered by the city's realities. "We want to discuss the issues with a sense of 'what if,' with no practical limitations. If there are no obstacles, what are the steps to achieve a project? That way, it becomes clearer what the problems really are."
In the past, discussions have focused on the untapped power of young Milwaukee, our ever-present humility and inferiority complex, and the stalled growth of Milwaukee's downtown. New this year, audience members will be able to contribute questions via twitter.
At dress rehearsal Wednesday night, the conversation already heated up. Participants cozied into their relaxed, fireside-chat setting and got right to work. Without giving away too much, local leaders discussed the power of individual decision and the dangers of one-mindedness, the meaning of great leadership, the importance of Miller Park and the Calatrava, and the tricky business of land development.
"What is the vehicle to be a barrier buster?" asked Barry Mandel, president of the Mandel Group, Inc. "What is the leadership necessary to bring us into the first quartile?"
"We can't have our own agendas," said Sue Black, former Milwaukee County Parks Director. "The answer is so easy: we have to work together."
Below, find the impressive list of participating city leaders (bios available at the Pabst website). This event is a one-of-a-kind opportunity to become informed, involved, and inspired.
Support your city tonight, Monday March 11 at the Pabst Theatre. Doors open at 5 pm. Tickets are only $10 online, at the door, or call (414) 286-3663.
Participants:
Jonathan Jackson, executive and artistic director of Milwaukee Film;
Sue Black, president and CEO of Milwaukee Wave, former director of Milwaukee County Parks;
Kyle Cherek, host of Wisconsin Foodie on Wisconsin Public Television;
Dasha Kelly, founder and director of Still Waters Collective;
Adam Carr
, freelance storyteller;
Sally Peltz, founder and CEO of Legacy Redevelopment Corporation;
Jeff Sherman, president and co‐owner of Onmilwaukee.com;
Evelyn Patricia Terry, recipient of 2012 Wisconsin Visual Art Lifetime Achievement Award;
Matt Rinka, architect and principal at Rinka Chung Architecture;
Stephanie Allewalt Hacker, senior planner at GRAEF;
Mike Mervis, vice president and assistant to chairman of the board, Zilber Ltd.;
Barry Mandel, president of Mandel Group;
and a stage Bartender, Evan Barnes.
If you think stories like this are important, become a member of Urban Milwaukee and help support real, independent journalism. Plus you get some cool added benefits.