PODCAST
Making the case for arts in education
//end headline wrapper ?>
Get a daily rundown of the top stories on Urban Milwaukee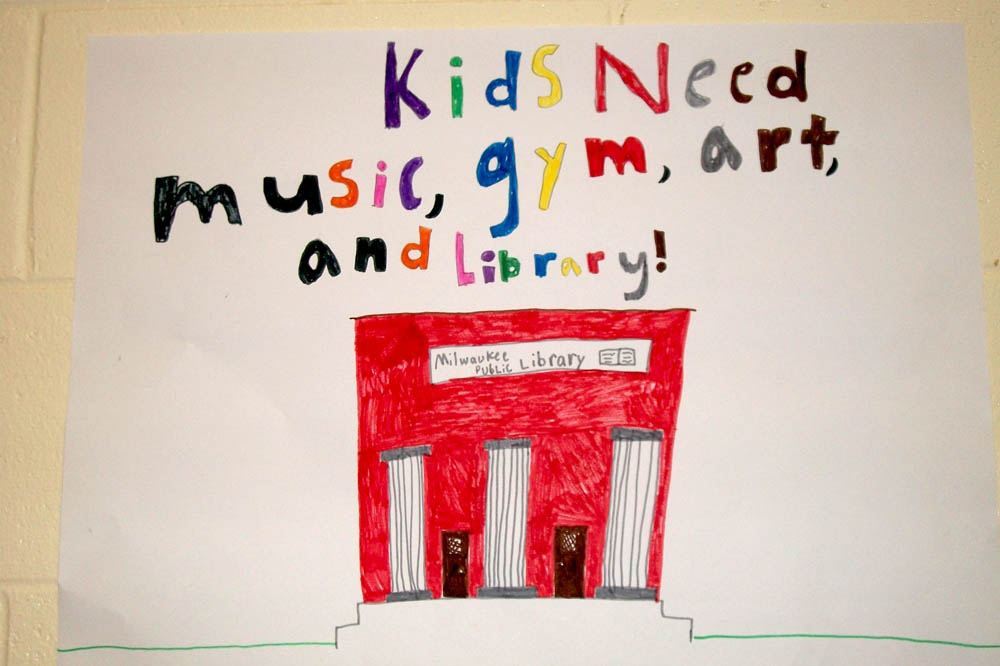 As public schools in Milwaukee and across the state have been subjected to continuous budget cuts over the years, it is typically the arts, music and library programs that are first on the chopping block. Current proposals in Gov. Scott Walker's budget repair bill could cut $1 billion in funding to K-12 education in Wisconsin, eliminating up to 25% of MPS' budget if approved, and further endangering arts education in schools.
It is a heated debate among parents, teachers and lawmakers as to whether programs like art, dance or music have any real impact on a child's education. And yet, numerous studies show that access to the arts for students decreases at-risk behavior,  improves graduation rates and result in higher levels of academic achievement in non-arts subjects.
At the height of Wisconsin's education and budget crisis, Backstage begins a new series focusing on the arts, and the vital role they play in education — both in and out of the classroom.
This week, we speak with Kim Abler and Teri Sullivan of Arts@Large, a non-profit organization that works to bring a variety of arts programs to 24 schools around the state whose funding has been cut or eliminated.
Created in 2001, Arts@Large was founded on the belief that participation in the arts leads to better academic performance and offers a more enriching experience for students in grades K-12. Since then, A@L has worked with strategically with educators, artists, communities and public policy makers to create sustainable, long-term arts programs in schools. The organization currently works with 24 schools and 11,000 students statewide.
Listen now:
(Windows Media Player)
(Quicktime)
Watch a video from the Hawley Environmental school's Endangered Species Project here. Like what you hear? Subscribe to Backstage with Mark Metcalf through iTunes here.