//end headline wrapper ?>
Get a daily rundown of the top stories on Urban Milwaukee
We initially cancelled our trip to Detroit and the 2009 North American International Auto Show after Matt Wild announced that, due to the global financial crisis, he would not be financially solvent in time for our departure.
The news came at zero hour, and for 24 hours, I was heartbroken.
Then I got a call from Noah Therrien.Yes … your friend and mine … Noah Therrien:
So we packed up some stuff, got a good night's sleep and took off for the Eastern Standard Time Zone and the heart of America's industrial heritage. After beating back a ferocious snowstorm, we made it to my parents' house where we were greeted with five barking dogs and some really good soup.
Our press credentials for the show aren't effective until tomorrow, so we spent today catching up on the fabric of the Motor City and the motors of the past that made it famous.
We spent the morning at The Henry Ford, America's most impressive history museum, which was founded by Henry Ford himself to house the many innovations, inventions and ideas that are part of our cultural heritage. We saw steam engines, horse-drawn buggies, a 1986 Ford Taurus, antique combines, Buckminster Fuller's Dymaxion House, the bus in which Rosa Parks refused to move to the back seats, the limo in which John F. Kennedy was assassinated, the chair in which Abraham Lincoln was assassinated, an original copy of the Stamp Act, a 1914 electric car and a 1907 Harley. Oh, also the Ghostbusters car, and Luke Skywalker's light saber. Enjoy:

1927 Bluebird schoolbus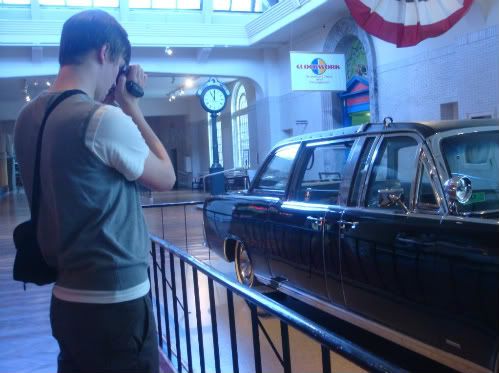 Kennedy's limo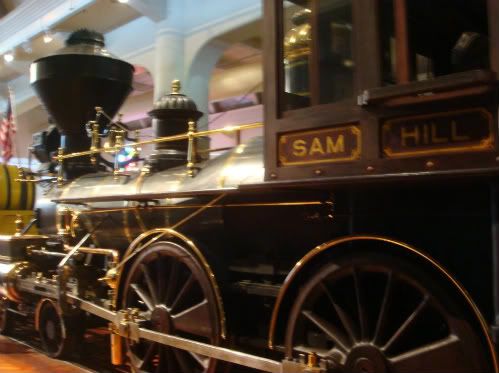 What in the Sam Hill

Really old Thor motorcycle

Runnerboard from the 1914 Detroit Electric car. Marketed specifically to women – Henry Ford's wife had one – because they were smaller, quieter, not so smelly and easier to operate.
Spending the day in a constant state of awe, glee and giddiness worked up an appetite, so we drove into the city proper and had gyros and coffee in Greektown. Then we took the People Mover – an eloquently titled downtown monorail – on a sightseeing tour before our appointment at the Detroit Institute of Arts.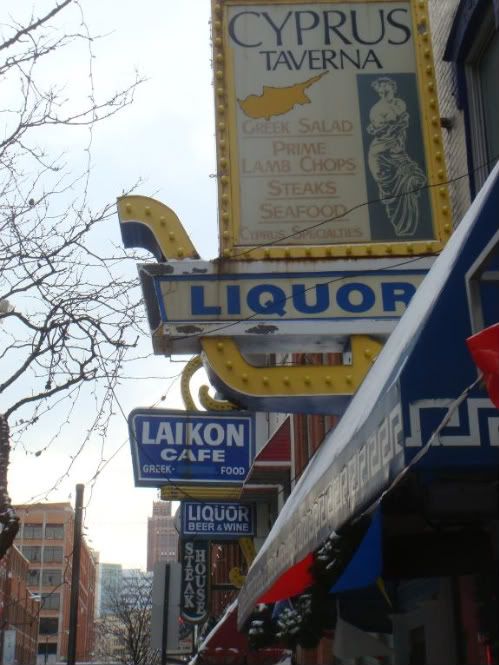 Greektown – just what it sounds like. Opa.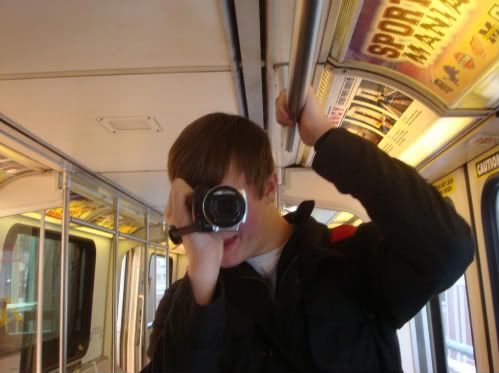 Touristing out on the People Mover

The Spirit of Detroit. I have a tattoo of this.

TIGRRRRRRRR!!!!!

The beautiful Detroit Institute of Arts. Shinier than usual.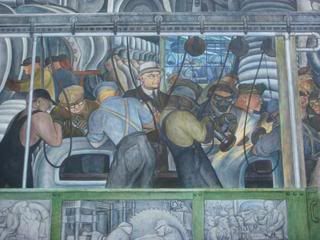 Our granddaddy Henry Ford presides over the Rivera Court — frescoed by Diego Rivera — at the DIA
We'll start a bangin' web album tomorrow and share it with you. Plus I have it on good word that Mr. Therrien will be posting a video in just a few minutes time. Stay tuned for dispatches from Hitsville USA, exclusive footage of Darth Vader's death suit and the Batmobile, our enchanted afternoon of chess sets and strolling at the art institute, a scenic view of the Ford Rouge plant and so, so, so much more. You know, like, the Auto Show.
We love you,
VS On Assignment
PS: We're, uh, tweeting all of this? twitter.com/vitalsourcemag.