Get a daily rundown of the top stories on Urban Milwaukee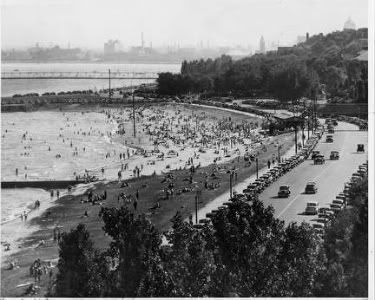 Whenever I think my life is way too hectic (… and fun!) to even consider keeping a robust and regularly updated blog, it pays to stumble across the blogs of giants. And by giants I mean people who have far less free time, and many more important things to do, than me. While I flirt my way around town, catching record spins at the Y-Not 3 and biking to Bradford Beach to play bocce ball, there are legendary people in very high places with estimable responsibilities turning the heavy cogs of society, attending many dignified functions, allocating finances, raising families, building important structures either tangible or conceptual, WHO STILL FIND TIME TO BLOG.
Today I got a press release from the good people at the American Library Association, who want me to know that their spokesperson for September's 2008 National Library Card Sign-Up Month is none other than …
KAREEM ABDUL JABBAR!
I love him. And now I've discovered his blog, a very thoughtful and thorough compendium of Kareem's thoughts about basketball (mostly), the Harlem Renaissance, jazz music, Dubai, the death penalty, boycotting the Olympics, and books and records he likes. Reading it, I feel like we're friends. I feel like he's my smart, charming, intellectually curious and NBA all-time lead scoring uncle, and I just want to hang out with him and talk about how we feel about the world.
So take it from Kareem. Go get a library card, so you can learn things, think about things, and then write blogs about them.
Then go play some bocce ball.