Press Release
Sen. Johnson's Record of Failure on Infrastructure Speaks for Itself
Like a true Washington Insider, Johnson talks a lot about infrastructure, but his record tells a very different story
MADISON – It's election time, and Senator Johnson is holding a hearing in Washington to try and paper over his disastrous record when it comes to Wisconsin's infrastructure. Senator Johnson and his ultra-conservative allies in the Senate, have consistently tried to cut funding for critical infrastructure; and it's Wisconsinites that suffer. The State's roads were just ranked the fourth worst in the nation, and motorists in Milwaukee and Madison spend on average more than $2,000 in car repairs annually because of crumbling infrastructure.
Like a true Washington Insider, Johnson talks a lot about infrastructure, but his record tells a very different story:
Johnson co-sponsored the Transportation Empowerment Act, which would have essentially scrapped the system of federal funding for roads.
In 2012, Johnson voted against authorizing more than $100 billion in transportation funding. The bill included $1.4 billion for Wisconsin and saved Appleton's Valley Transit from a funding shortage.
In 2013, Johnson voted against a $54 billion transportation funding bill, which included $500 million to repair bridges, when Wisconsin had nearly 2,000 bridges in need of repair.
In 2013, Johnson voted against a $54 billion transportation funding bill, which included $12.6 billion for the FAA and would have eliminated funding for 149 air traffic control towers.
Johnson was one of only 8 Senators to oppose an FAA reauthorization bill that would save consumers money, modernize the air traffic control system, and set up guidelines to prevent taxpayer waste.
Mentioned in This Press Release
Recent Press Releases by Democratic Party of Wisconsin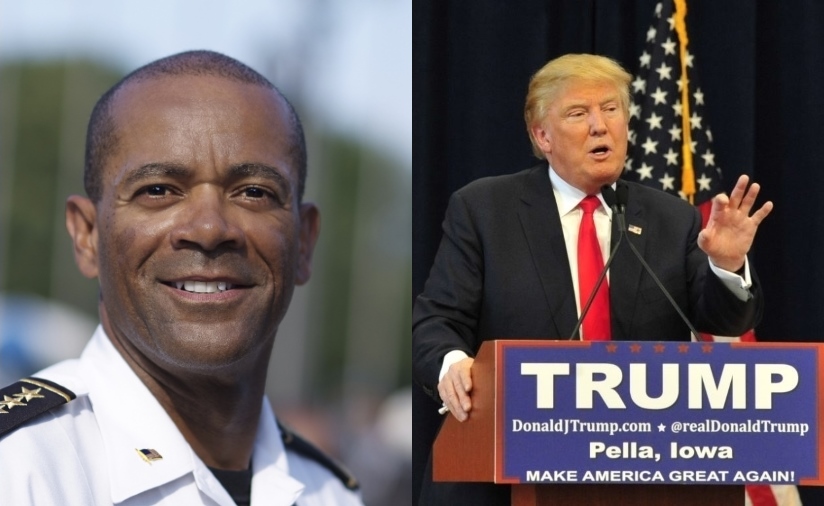 Sep 5th, 2017 by Democratic Party of Wisconsin
"Milwaukee County taxpayers will finally be relieved of footing the bill for David Clarke's real job: a mouthpiece for Donald Trump."