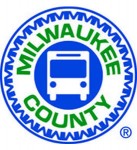 Press Release
MCTS Schedule Changes Effective August 25th, 2013
Milwaukee County Transit System (MCTS) announces schedule changes to several routes effective Sunday, August 25, 2013. In addition to schedule changes, two routes will have bus stop changes that will be effective on the same date.
Schedules change up to four times a year to accommodate regular seasonal adjustments. The following routes are changing on August 25:  RedLine (Capitol Drive), RR (Ronald Reagan), 10 (Humboldt-Wisconsin), 12 (Teutonia-Hampton), 21 (North Avenue), 27 (27th Street), 30 (Sherman-Wisconsin), 33 (Vliet Street), 35 (35th Street), 40 (College-Ryan Flyer), 40U (Holt-College UBUS), 42U (6th St.-Port Washington Rd. UBUS), 43 (Whitnall Flyer), 44U (Fair Park-Whitnall UBUS), 46 (Loomis-Southridge Flyer), 48 (South Shore Flyer), 49 (Brown Deer-Northshore Flyer), 49U (Brown Deer UBUS), 51 (Oklahoma Avenue), 53 (Lincoln Avenue), 57 (Walnut-N. 92nd), 60 (Burleigh Street), 62 (Capitol Drive), 67 (N. 76th-S. 84th), 76 (N. 60th – S. 70th), 80 (6th Street), 85 (Whitman-West) and 87 (Nathan Hale).  Customers are encouraged to check buses on August 21 for new schedules, call the 24 hour automated bus information line at 414-344-6711 or view a preview online at RideMCTS.com starting on August 15.
Effective Sunday, August 25, the following two routes will have bus stop changes. Informational signs will be posted:
Route 49 (Brown Deer-Northshore Flyer) – The bus stop located at the Green Bay Road Park-Ride Lot will be eliminated. Route 49 buses will serve nearby bus stops located on Green Bay Road at Schroeder Drive, Rivers Edge Circle, Deerwood Drive and Brown Deer Road.
Route 49U (Brown Deer UBUS) – Buses will no longer serve the Green Bay Road Park-Ride Lot. Route 49U service will continue to be provided at the Brown Deer East Park-Ride Lot, located on Brown Deer Rd., west of I-43.
The Google Transit Trip planner located on the homepage of RideMCTS.com is the best way to plan your bus trip. Just input your starting point and destination to get customized route and schedule information.
The Milwaukee County Transit System is a vital service to the community, connecting 45 million riders each year with jobs, schools, shopping, healthcare and recreation in Milwaukee County.