Building Info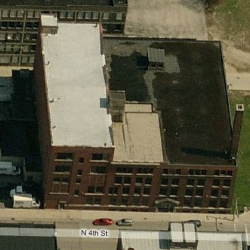 Address

: 1300 N. 4th St.

Owner

: Roadster, LLC

Status

: Complete

Assessment

: $1,284,000 (2012)

Tax Key

: 3610330112

Year Built

: 1907

Size

: 99,875 square feet
1300 N. 4th St. is a complex of three brick warehouse buildings in Milwaukee's Haymarket neighborhood. The complex is slated for conversion to a 65-unit apartment building by Impact Seven, Inc.
Photos
Articles Referencing 1300 N. 4th St.
Jan 7th, 2013 by Jeramey Jannene

Commission recommends zoning change for brick warehouse to be converted to 65 apartments.

Nov 29th, 2012 by Urban Milwaukee

Two new apartment buildings for Downtown's fringes, and two new coffee houses. All spell progress.