Press Release
WMSE to release special Field Report 7" on Record Store Day
"Live From The WMSE Studios, Field Report"
On Saturday, April 18, Milwaukee music fans will flock to their local record store to pick up WMSE's first ever vinyl release, Live from the WMSE Studios, Field Report.  Field Report's Chris Porterfield said, "WMSE is the bedrock of Milwaukee music. Foundational. From DJs to engineers to fundraisers to music director to listeners, everyone cares deeply about music and this city. They've supported me from the beginning, and I'm honored to work with them on this vinyl venture they've been dreaming of doing for years."
The release features two tracks, Side A. "Home (Leave The Lights On)" and Side B. a cover of John Prine's –"Speed of the Sound of Loneliness." Both were recorded acoustically by Chris Porterfield at the WMSE studios on Oct. 20, 2014.   "It is humbling to have an artist of Chris Porterfield's caliber be our first ever vinyl release. Chris is truly giving back to the music community of Milwaukee by making this happen for WMSE and we will forever be grateful," stated Station Manager Tom Crawford.  WMSE and Field Report have a long history together.  Tom Crawford appears in Field Report's video for the single, "I am not Waiting Anymore."
Artwork and design was provided by local Milwaukee Artist Von Munz.  He is known for his incredible talent creating show posters for larger than life artists including The White Stripes, Queens of the Stone Age and Nick Cave.  The artwork is inspired by the below image of a buck skull and will be revealed through a series of photos on their home page wmse.org and Facebook.
"Partisan has, since its inception, acknowledged the manifest significance of college, community, and independent radio and retail.  WMSE is a fantastic example of an institution that gives credence to the belief that a radio station can be a cornerstone of the creative community around them.  We're truly blessed to work with artists like Field Report and organizations such as WMSE, and to witness this reciprocity." explained Partisan Records' Head of Radio Promotion, Dan Yocom. Partisan besides being Field Report's label, is also home to fellow Milwaukee musicians Phox and Sylvan Esso.
This is a limited run release so be sure to get to your local record store early.  Chris Porterfield will perform at a local retailer to support the release.  Details TBA.
Mentioned in This Press Release
Recent Press Releases by WMSE 91.7FM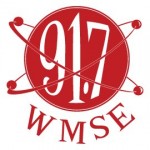 Nov 27th, 2017 by WMSE 91.7FM
This gala and silent auction event is a fundraiser for Milwaukee's favorite community-powered radio station, WMSE.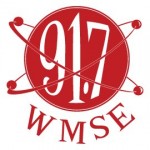 Nov 14th, 2017 by WMSE 91.7FM
Tune in next Saturday at Midnight for the first of many episodes of "Mind Webs."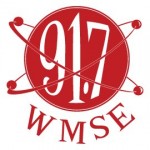 Sep 15th, 2017 by WMSE 91.7FM
Broadcast of MSO 2017 Season begins Sept. 24