Press Release
WISN 12 Partners With Nō Studios to Present Community and Policing Panel
Television event is part of station's project community initiative
MILWAUKEE, WIS. (September 30, 2020) – WISN 12 is collaborating with Nō Studios to bring together a diverse and dynamic panel discussion about the intersection of community and policing, during the Social Justice Summit 2020. The 'Project CommUNITY Special: A Panel on Community and Policing' will air on WISN 12 on October 16, 2020 at 6:30 p.m. It aims to advance a critical conversation about local and legislative solutions for building a more constructive relationship between law enforcement and marginalized communities.
"From those who enforce the laws to those who are impacted by them – this panel amplifies voices who all seek a similar outcome," says Jan Wade, president and general manager of WISN 12. "It's not a debate. We need change. We're proud to partner with Nō Studios to help identify the best path forward for that change."
Founded by Academy Award winner and Wisconsin native
John Ridley
, Nō Studios is a member-driven physical space and digital platform that began a discussion about social and economic equality in 2019.
"Nō Studios is dedicated to building community through art and activism," says John Ridley. "We are pleased to partner with WISN this year on our annual Social Justice Summit as we explore topics related to policing and community, voter suppression and the role of social media in contemporary discourse." The Nō Studios social justice summit agenda, entitled Art Activated, can be found at nostudios.com/sjs-2020.
The 'Project CommUNITY Special: A Panel on Community and Policing' will be hosted by John Ridley and moderated by WISN 12 News' Derrick Rose. The panelists include varied perspectives on social justice issues:
Faith Kohler is an attorney and former federal agent whose journey and experiences led her to her current career as a filmmaker and visual artist. Faith's work leverages her background in advocacy and fact-finding, engaging audiences about difficult topics and encouraging constructive dialogue.
Chris Wilson splits his time between Baltimore, Maryland, and New York City and works as a visual artist and a social justice advocate. Through his work, he investigates societal injustices, human relationships, and public policies. His artwork is collected and displayed internationally. He is also the founder of the Chris Wilson Foundation, which supports social entrepreneurs and prison education, including re-entry and financial literacy for returning citizens, as well as art-related programs.
Brady Henderson is a civil rights lawyer and former prosecutor who has practiced both in Wisconsin and in Oklahoma, where he was Legal Director for the ACLU. Mr. Henderson has worked directly with police and their unions, elected officials, families, and activists in an effort to enact reforms and rebuild community relations.
James Harpole began his career with the Milwaukee Police Department on September 9, 1985, joining the Department as a police aide. He was promoted to the rank of Police Officer in 1987, Sergeant in 1996, Lieutenant in 2000, Captain in 2005 and assistant Chief in 2008. Mr. Harpole held the post of assistant chief until his retirement and subsequent move to the private sector in 2018.
Michael J. Brunson Sr. has been a member of the Milwaukee Police Department since December of 1995. On August 6, 2020, he was named Acting Chief of Police for the Milwaukee Police Department. Prior to this position, he was the Assistant Chief of the Patrol Bureau following his promotion in April of 2018. Previously, he was an Inspector in the Neighborhood Patrol Bureau and commander of the Internal Affairs Division where his responsibilities included overseeing investigations into allegations of misconduct against police personnel.
About WISN 12 and Hearst Television
WISN 12, the ABC station in Milwaukee, is owned by Hearst Television Inc, a wholly-owned subsidiary of Hearst Corporation.  Hearst Television owns and operates local television and radio stations serving 26 media markets across 39 states reaching over 21 million U.S. television households. Through its partnership with nearly all of the major networks, Hearst Television distributes national content over nearly 70 video channels including programming from ABC, NBC, CBS, CW, MY Net, MeTV, This TV, Estrella and more.  Hearst Television is recognized as one of the industry's premier companies, and has been honored with numerous awards for distinguished journalism, industry innovation, and community service.  Hearst Television is a wholly owned subsidiary of Hearst.  The Company's Web address is.
Mentioned in This Press Release
Recent Press Releases by WISN 12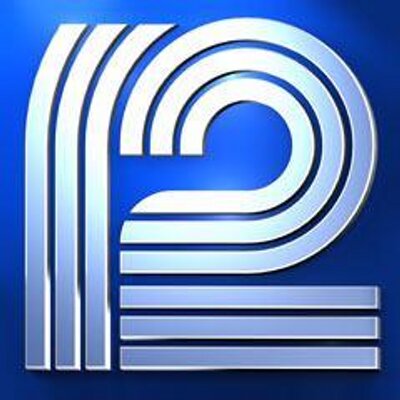 Dec 22nd, 2020 by WISN 12
Proceeds benefit The Salvation Army's #RescueChristmas campaign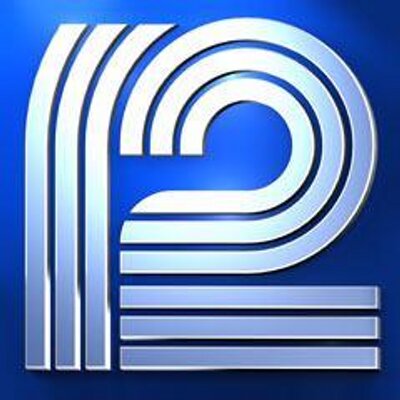 Dec 1st, 2020 by WISN 12
2020 event brings in $301,002 to help hundreds of families in need