Press Release
Violent Femmes Drummer John Sparrow returns to his high school alma mater to talk with students about music
"Yes, it is a fact that I am a graduate of South Milwaukee Senior High School, Class of 1994."
(South Milwaukee, WI) – Violent Femmes drummer John Sparrow will return to his high school on October 3 to talk with South Milwaukee students about music, touring with a band and growing up in a small town on the shores of Lake Michigan. The Violent Femmes recently announced that they will visit several Wisconsin cities this fall playing in small, intimate theatres, including South Milwaukee High School, home of the professionally-managed South Milwaukee Performing Arts Center (SMPAC).
"Yes, it is a fact that I am a graduate of South Milwaukee Senior High School, Class of 1994. My last name was Wroblewski which has caused some confusion. Sparrow is the English translation of Wrobel from Polish, and Wroblewski is a rough name to remember so I changed it legally," wrote Sparrow on his Facebook page. He said that his father was also a drummer and used the name Sparrow during his music career.
South Milwaukee Middle School orchestra teacher MaryBeth Garrett says that while John wasn't in orchestra during high school, she found out that he played drums and invited him to play in several high school musicals. "Music has obviously been a major influence in his life, and we're excited to welcome him back to share his story with our current students," she said.
Sparrow will talk about his musical career and tell his personal story to 500-800 high school students at 8:45 am on Tuesday, October 3 at SMPAC. He will also meet with middle school and high school music students in their classrooms throughout the day. SMPAC is located inside of the South Milwaukee High School, 901 15th Avenue in South Milwaukee.
About the Viva Wisconsin Tour
It has been 19 years since the Violent Femmes did a special tour of small theatres around Wisconsin. That tour resulted in the live CD, "Viva Wisconsin." This fall they will visit 5 cities again playing small, intimate theatres. All shows go on sale Friday September 8.
Peter Jest will again be the promoter for this tour. "I am very excited and proud to be promoting these dates. I have been promoting 34 years and it is an honor to bring Wisconsin's most famous and internationally known band back to their home state to play. The Milwaukee band that was "discovered" outside a Milwaukee Theatre by the Pretenders now will go inside 5 Wisconsin theaters playing before intimate crowds. I was at the Pretenders show in 1980 and I have promoted many Violent Femmes dates over the years. They never put on a bad show. Violent Femmes are a band that you could bring a person to one of their concerts who never heard of them and they would become an instant fan. The songs and musicianship are very unique and entertaining." The October 20 performance will be extra special for South Milwaukee fans, since Violent Femmes drummer John Sparrow is a South Milwaukee High School alumni.
The Viva Wisconsin 2017 tour:
October 20 & 21 – South Milwaukee Performing Arts Center, South Milwaukee, http://southmilwaukeepac.org/event/violentfemmes/
October 22 – Grand Theatre, Wausau, http://tickets.grandtheater.org/single/EventDetail.aspx?p=1905
October 23 – Grand Opera House, Oshkosh, https://thegrandoshkosh.org/
October 24 – Barrymore Theatre, Madison, http://www.barrymorelive.com/tickets/1710241.html
October 25 – State Theatre, Eau Claire
October 27 – Meyer Theatre, Green Bay
Brett Newski will open all dates. For more information contact Peter Jest 414-332-3061 or shank@wi.rr.com.
Ticketing Information
Tickets for the South Milwaukee performances are $48-59 each. For tickets, visit www.southmilwaukeepac.org or call (414) 766-5049.
About SMPAC
South Milwaukee Performing Arts Center (SMPAC) provides the greater Milwaukee and southeastern Wisconsin communities with creative, innovative and diverse performing arts.  In addition to hosting an annual Performing Arts Series, SMPAC also serves the students of South Milwaukee and is a professionally-managed rental facility for other presenters, organizations and groups. More than 500 performances,  rehearsals, classes and other events take place at SMPAC annually. SMPAC was voted 3rd Best Theatre in the 2016 Milwaukee A-List contest, with customer reviews such as "A great venue with fabulous events for all ages!" "Excellent and diverse touring artist performances showcased in a comfortable, friendly theatre away from the downtown crowds." "There is not a bad seat in the house." "Great place that does a wonderful job."
The annual SMPAC Performing Arts Series is sponsored in part by the Avalon Theatre, Classic Cargo International Inc., Courtyard Marriott Milwaukee Airport, Sheridan House & Café, Skyline Catering & Express Deli, TASC Services LLC., and Ken Cook Co. Performances are supported in part by a grant from the Wisconsin Arts Board with funds from the State of WI and the National Endowment for the Arts. SMPAC is located inside of the South Milwaukee School District 6-12 campus, at 901 15th Avenue in South Milwaukee between College and Rawson Avenues.  It is easily accessible from I-94 and 794.  Free parking is located in the northwest parking lot.  Patrons should enter door #9.  For tickets or directions, call 414-766-5049.  For more information, visit southmilwaukeepac.org.
Mentioned in This Press Release
Recent Press Releases by South Milwaukee Performing Arts Center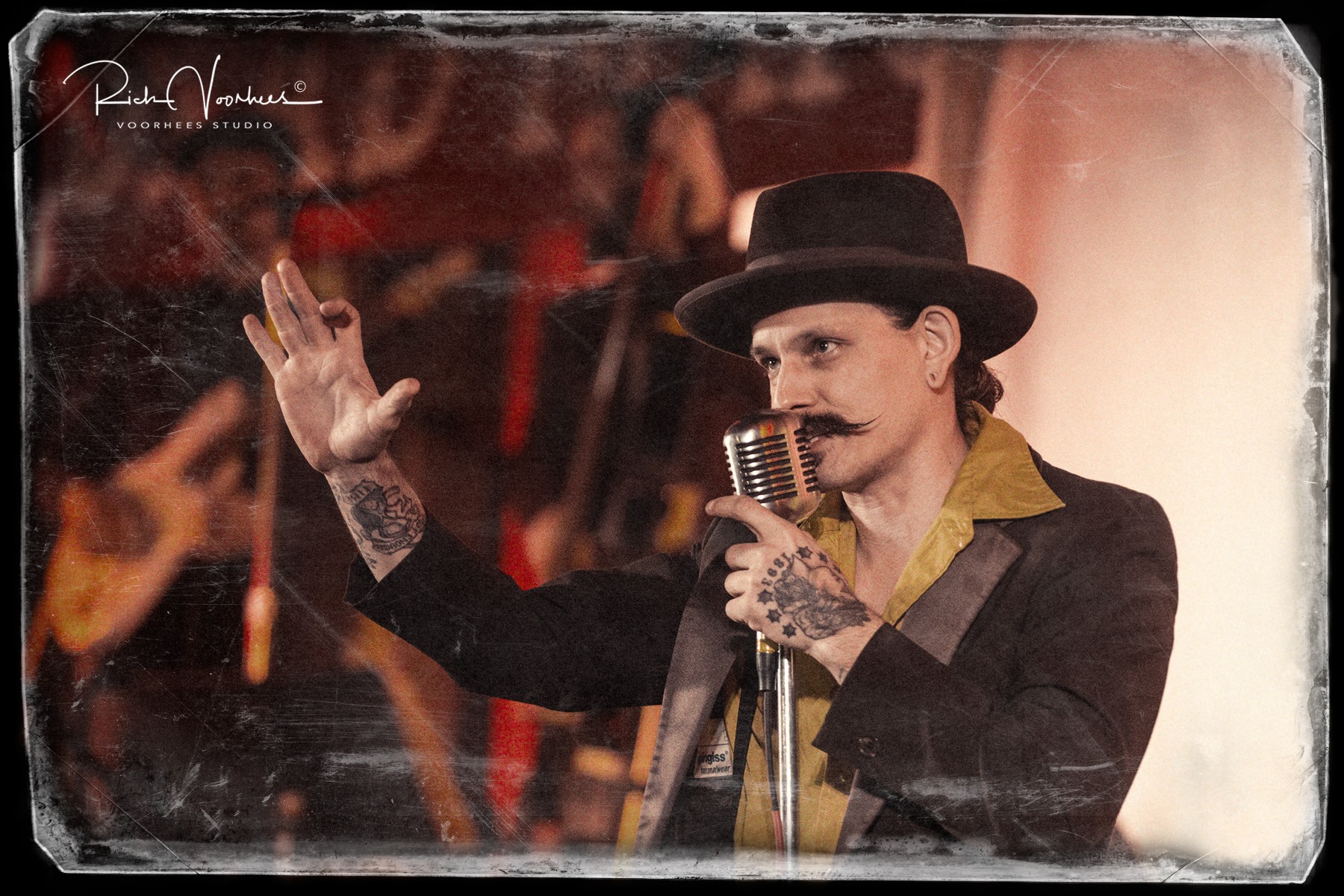 Mar 9th, 2020 by South Milwaukee Performing Arts Center
Featuring more than 100 performers! With Prof. Pinkerton Xyloma as Master of Ceremonies - Friday, May 15 • 6:00 pm Pre-Show Fundraiser/Social/Raffle • 7:30 pm Performance