Press Release
UWM offers students new emergency grants and food assistance
This award can cover expenses such as rent, medical treatments or car repairs that students accumulate during the 2017-18 academic year.
MILWAUKEE _ The University of Wisconsin-Milwaukee is offering a new resource to help students in financial crisis pay their bills and stay in college. Starting Friday, Sept. 1, UWM students can apply for a one-time grant, distributed through the university's Dean of Students office, of up to $1,000.
Called the UWM Emergency Grant, this award can cover expenses such as rent, medical treatments or car repairs that students accumulate during the 2017-18 academic year, which begins Tuesday, Sept. 5. The grants cannot be used for education-related expenses and will be paid directly to vendors rather than the student.
The emergency grant joins a wider network of services that UWM makes available to students in financial need. Called "Panther Assist," this network includes the free Career Closet for students needing professional attire for job interviews and a food pantry operated by the UWM Student Association. In 2016, almost half of UWM students surveyed said that they did not have enough food at some point during their time at the university.
"We know that students can't focus on academics when they are hungry. We know that they can't get to work and school when their car breaks down," Interim Dean of Students
Rebecca Freer
said. "Most students are aware of tuition and housing costs, but they are often surprised by the day to day expenses of college life. They use any savings they have on food, transportation, computers. Unanticipated expenses can throw them off and leave them with few good options — like taking on more debt or working more and possibly leaving college."
UWM is among the first universities in the state to administer this type of grant since Great Lakes Higher Education Corp. & Affiliates expanded the focus of its Dash Emergency Grant program — founded in 2012 — from two-year schools to include four-year colleges and universities in 2017. Great Lakes provided UWM with $300,000 in Dash funds for year one of the grant. UWM provided $30,000, and has agreed to a similar funding arrangement for the 2018-19 academic year.
Freer anticipates that 8,000 to 9,000 students will be eligible for an emergency grant. Eligibility criteria include: a completed Free Application for Federal Student Aid (FAFSA); undergraduate student status; and estimated family contributions of $7,000 or less per year. Freer said that her office expects to award 600 emergency grants during the 2017-18 academic year.
Nationally, 70 percent of college students report feeling stressed about their personal finances.
At UWM, Freer says that some of the most financially vulnerable students are those who are raising children, living off campus, working one or more part-time jobs or are nontraditional students who no longer live with a parent. Many of these students may be connected to their advisers and instructors, financial aid and transportation services, but are not involved in university activities due to work and family obligations or long commutes to and from campus, Freer said.
"Low income students are busier than other students and have less free time and money to engage in educationally purposeful activities," Freer explains. "It's our job to help mitigate these issues so their brilliance can flourish in college."
About UWM
Recognized as one of the nation's 115 top research universities, UW-Milwaukee provides a world-class education to 26,000 students from 89 countries on a budget of $667 million. Its 14 schools and colleges include Wisconsin's only schools of architecture, freshwater sciences and public health, and it is a leading educator of nurses and teachers. UW-Milwaukee partners with leading companies to conduct joint research, offer student internships and serve as an economic engine for southeastern Wisconsin. The Princeton Review named UW-Milwaukee a 2017 "Best Midwestern" university based on overall academic excellence and student reviews, as well as a top "Green College."
Mentioned in This Press Release
Recent Press Releases by University of Wisconsin-Milwaukee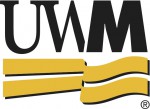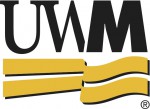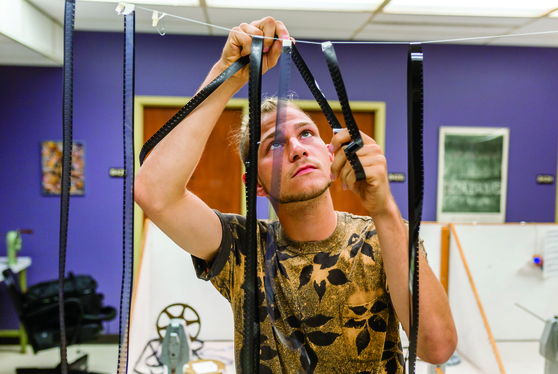 Sep 19th, 2018 by University of Wisconsin-Milwaukee
The news comes as the Peck School's Department of Film, Video, Animation & New Genres adds a new bachelor of fine arts degree in animation.