Press Release
U.S. Senator Tammy Baldwin Introduces Bill to Increase Safety and Security at Military Facilities
After tragic shooting in Tennessee takes the lives of 5 servicemembers, including Wisconsin native Marine Sgt. Carson Holmquist, Baldwin bill would protect men and women in uniform
WASHINGTON, D.C. – Today, U.S. Senator Tammy Baldwin introduced the Military Facilities Force Protection Act to better protect our men and women in uniform from the types of attacks that occurred at a military recruiting office and a Navy Operational Support Center in Chattanooga, Tennessee last week.
"Recruiting centers and reserve facilities do not have the types of force protection measures—like armed military police and secure locations—that major military bases do. This is unacceptable and needs to change immediately," said Senator Baldwin, a member of the Senate Homeland Security and Governmental Affairs Committee. "We need to make certain that the brave men and women of our all-volunteer force who work in their communities are adequately protected here at home. This legislation will put in place qualified, armed force protection to strengthen the safety and security at our military facilities."
The Military Facilities Force Protection Act would require:
The posting of military police or other qualified, armed military personnel at recruiting facilities and reserve component facilities for the exclusive purpose of force protection, safety, and security;
If military personnel are not available, the Secretary of Defense can enter into agreements with state and local law enforcement agencies or State National Guards for armed, force protection;
Specialized training for all armed, force protection personnel, including civilian law enforcement rules and procedures, state and local gun laws, and gun safety measures; and
Security enhancements at military facilities, including the installation of bullet-proof glass and improved video surveillance.
Last week, a gunman opened fire at a Naval Reserve support center in Chattanooga, Tennessee, killing 5 servicemembers including Marine Sergeant Carson Holmquist. Sergeant Holmquist was a native of Grantsburg, Wisconsin and served two tours of duty in Afghanistan.
Mentioned in This Press Release
Recent Press Releases by John Norquist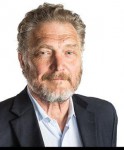 Dec 2nd, 2013 by John Norquist
Norquist spearheaded campaigns for highway removal, federal reform of housing policy and walkable communities