Press Release
Supervisors Demand Answers From County Executive on How He Intends to Fix His $1.5 Million 2014 Recommended Budget Error
County Executive Abele failed to introduce a zero percent tax levy increase budget.
Milwaukee, WI – Milwaukee County Board Supervisors Mark Borkowski, Steve F. Taylor, and John Weishan, Jr., today demanded answers from County Executive Abele concerning a $1.5 million error involving funding for Paratransit services, which was part of his 2014 Milwaukee County Recommended Budget.
According to a memo from the Administration and Fiscal Affairs office sent to County Supervisors, "the tax levy budget for the Paratransit program is approximately $1.5 million less than it should be" since "a budget analyst mistakenly increased the revenues instead of decreasing them," creating a deficit.
Supervisor Weishan said that "since the County Executive did not submit an accurate budget, we are requesting an explanation as to how he aims to fix his mistake. Will he increase the tax levy – contrary to his zero tax levy increase promise – or will he further undercut funding for transit?"
The Supervisors are asking the County Executive to provide his answer to the County Board before the Milwaukee County Committee on Finance, Personnel and Audit begins its deliberations on the Recommended Budget on Tuesday, October 8th.
"Once again, this County Executive is ready at moment's notice to pose for photos and tout his 'accomplishments' while the County Board is left to do the heavy lifting," Supervisor Borkowski said.
"It appears to me that the County Executive did not introduce a zero percent tax levy increase that he claims he has and on behalf of the constituents of the 9th District I demand that he corrects this and makes good on his promise. Milwaukee County residents are overtaxed as it is," Supervisor Taylor said.
Mentioned in This Press Release
Recent Press Releases by Milwaukee County Board of Supervisors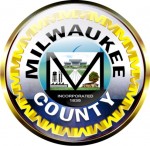 Aug 14th, 2017 by Milwaukee County Board of Supervisors
"Hate has no place in America, and we condemn the individuals and groups that came to Charlottesville seeking violent confrontation as a platform to spread their racist ideology."