Press Release
South Milwaukee Performing Arts Center Presents The Life and Times of Vince Lombardi John Pinero's one-man Play
Thursday, September 13, 7:30 p.m.
(South Milwaukee, WI) – Even though the legendary coach has passed on, you don't have to miss his spirit. South Milwaukee Performing Arts Center is proud to present The Life and Times of Vince Lombardi on Thursday, September 13, at 7:30. Some would say he never left at all and that John Pinero is Vince Lombardi! John Pinero's one-man play portraying the greatest professional coach in football history is a force to be reckoned with. John has won praise and recognition from the professional football community and fans. John's list of testimonials is extensive and includes praise from the Pro Football Hall of Fame, the Green Bay Packer Hall of Fame, and former Lombardi players, Bart Starr, Willie Davis, Fuzzy Thurston, and Jerry Kramer. He has impressed and inspired communities and critics with his highly appraised play.
ABC television hired him to star as Vince Lombardi in the 2006 pre-game Super bowl show. Among the reviews, Mike Downey of the Los Angeles Times told readers it's "riveting" and to "Go, go, go see Vince!" The Milwaukee Journal wrote, "This is the stage incarnation of Vince Lombardi, brought to you with impeccable care by actor John Pinero", and the Green Bay Press Gazette declared, "Vince packs a lot into less than two hours. Pinero did his homework, and then some."
In the continued tradition of providing youth inspirational opportunities when possible, John Pinero will also meet with and provide a motivational presentation for the students of South Milwaukee High School at an outreach event during the school day.
John Pinero considers playing Vince Lombardi to be the role of a lifetime. John's one-man play, "Vince, The Life & Times Of Vince Lombardi," premiered December 6, 1996 at the Two Roads Theatre in Studio City CA. Mike Downey of the Los Angeles Times gave it a glowing review. The play later debuted in several Wisconsin cities and across the nation. The success of the play ignited the birth of the motivational presentation portraying Vince Lombardi.
Since he has created the motivational production, he has been a presenter for many small and large corporations and groups across the nation, including Honda Corporation, Sysco Foods, Ray-O-Vac, Nissan, to name a few. He was the keynote speaker at the 2002 induction ceremonies at The Pro Football Hall Of Fame and in 2001, and The Green Bay Packer Hall Of Fame in 2002.
John is a veteran actor that has appeared in film (Fifty Grand, Pump Up the Volume, Voices, King of the Gypsies), television (Hunter, L.A. Law, Reasonable Doubts, Days Of Our Lives), many commercials and over a 100 stage productions across the nation. He was one of the founders of Theatre XII in New York and was co-founder of The Eastside Westside Ensemble, in Los Angeles. A Brooklyn Native like Vince himself, he is an avid Green Bay Packer and New York Yankees fan.
Join SMPAC for our Season Premiere Kick-off & "Tailgate Party" at 6 pm in the PAC lobby before the show hosted by Skyline Catering & Express Deli . Bring a few bucks for a brat or soft drink before the show, then enjoy The Life and Times of Vince Lombardi. Alcoholic beverages not permitted. No RSVP required, supplies may be limited.
TICKETS
Tickets: Adult $35-45, Senior (ages 60+) $30-40, Student (ages 4 thru college) $15-20. Tickets may be purchased online at www.southmilwaukeepac.org or through the Box Office at 414-766-5049 or in person at 901 15th Avenue. Box Office hours are M-Th, 10-4 by phone or from 10-1 in person (Ring bell at door #7. ID required), and one hour before performances.
ABOUT SMPAC
South Milwaukee Performing Arts Center (SMPAC) provides the greater Milwaukee and southeastern Wisconsin communities with creative, innovative and diverse performing arts.  Located inside of the South Milwaukee 6-12 campus, it serves the students of South Milwaukee and provides professional services for more than 500 shows, performances, rehearsals, classes and other events annually.
Past performances on the SMPAC stage include Big Bad Voodoo Daddy, The Vienna Boys Choir, Flamenco Vivo Carlotta Santana, The Violent Femmes, Tommy Emmanuel, Legends Roundtable to Honor Da Crusher, Ex Fabula, Cirque Alfonse, The Official Blues Brothers Revue, John McGivern, George Watsky, Donny McCaslin, Robert Glasper, The Zombies, Jean Luc Ponty, Jon Anderson and many, many more.
SMPAC was voted as a top five Best Theatre in City Voter's Milwaukee A-List Best Of contest in 2016 and 2017, receiving customer reviews such as "Great venue with fabulous events for all ages!" "Excellent and diverse touring artist performances showcased in a comfortable, friendly theatre away from the downtown crowds." "There is not a bad seat in the house." SMPAC was named the tri-city South Shore Chamber of Commerce Outstanding Business Award for 2017.
The SMPAC Performing Arts Series is sponsored in part by the Avalon Theatre, Classic Cargo International Inc., Courtyard Marriott Milwaukee Airport, Sheridan House & Café, Skyline Catering & Express Deli, TASC Services LLC., and Ken Cook Co. Performances are supported in part by a grant from the Wisconsin Arts Board with funds from the State of WI and the National Endowment for the Arts.
SMPAC is located inside of the South Milwaukee School District 6-12 campus, at 901 15th Avenue in South Milwaukee between College and Rawson Avenues. It is easily accessible from I-94 and 794. Free parking is available in the northwest parking lot. For events, patrons should enter door #9. For tickets or more information, visit southmilwaukeepac.org or call (414) 766-5049.
Mentioned in This Press Release
Recent Press Releases by South Milwaukee Performing Arts Center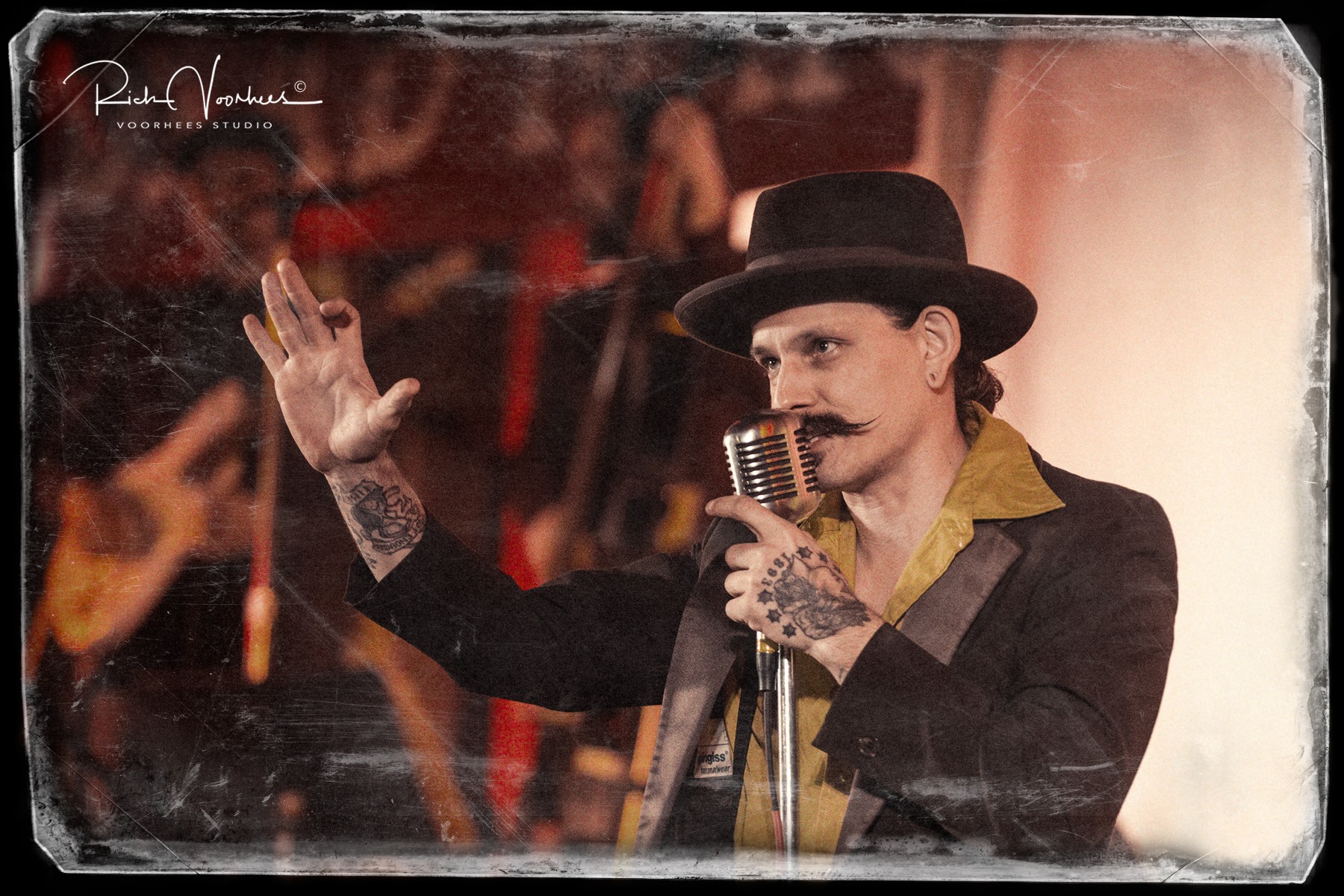 Mar 9th, 2020 by South Milwaukee Performing Arts Center
Featuring more than 100 performers! With Prof. Pinkerton Xyloma as Master of Ceremonies - Friday, May 15 • 6:00 pm Pre-Show Fundraiser/Social/Raffle • 7:30 pm Performance