Press Release
Rep. Goyke Launches Forward Thinking Wisconsin Initiative
Forward Thinking Wisconsin is a podcast and website that hosts a number of tools to help others explore and learn about state policy
MADISON – Today, State Representative Evan Goyke (D-Milwaukee) launched a new project called Forward Thinking Wisconsin. Forward Thinking Wisconsin is a website that hosts a podcast, blog, and archives for individuals who want to learn more about state politics and explore big ideas for state and local government.
"Serving as an elected official doesn't always allow for the thorough, fact-based exploration of public policy I am drawn to," Rep. Goyke said. "The news cycle is a few hours long and the partisan divide has squirreled us away into our own little teams. Too often, each side has a few precious seconds to get their point across and clearly I need a whole lot longer than that."
[inarticled]"Forward Thinking Wisconsin is an extension of my Nerd Power videos and has allowed me to dive into broader issues like the state budget, while also presenting new ideas that I've worked on in the Legislature or just can't stop thinking about."
"I sincerely thank all of my constituents and fellow citizens of Wisconsin for your interest and engagement. Please give me feedback, ask questions, make suggestions, and stay connected."
To explore the Forward Thinking Wisconsin website, go to www.forwardthinkingwisconsin.com. The website and podcasts are currently live for all Forward Thinkers.
Mentioned in This Press Release
Recent Press Releases by State Rep. Evan Goyke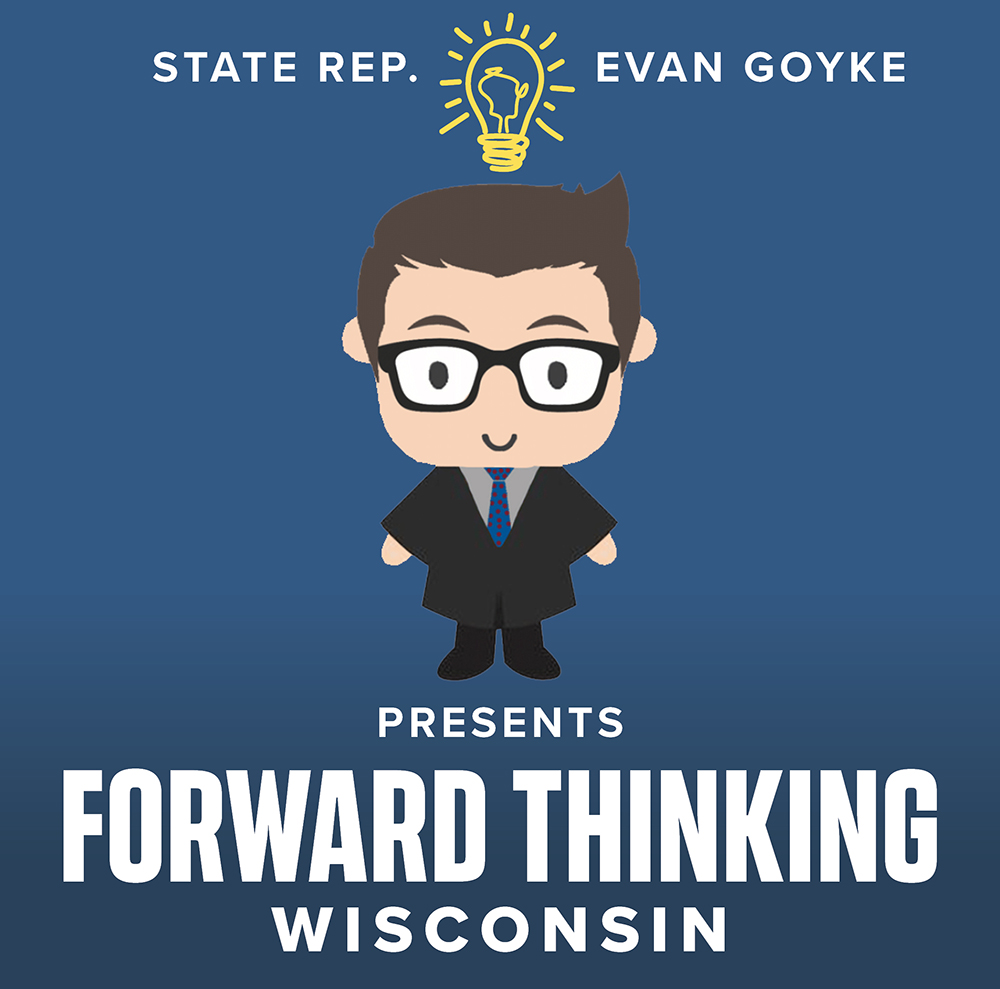 Jan 25th, 2021 by State Rep. Evan Goyke
Forward Thinking Wisconsin is a podcast and website that hosts a number of tools to help others explore and learn about state policy