Press Release
Refreshed And Reimagined, Bacchus – A Bartolotta Restaurant Redefines Fine Dining In Milwaukee
Award-winning eatery celebrates its 15th Anniversary
MILWAUKEE, WI – There is a new, kinetic energy emanating from Bacchus – A Bartolotta Restaurant; one that's replacing familiarity with freshness, juxtaposing the old with the new, and shattering long-held beliefs, and challenging the very idea of what fine dining can be in Downtown Milwaukee. The award-winning restaurant, located in the historic Cudahy Tower, is reopening its doors following a summer hiatus, with a reimagined experience, inspired interior design, and a bold new menu that reemphasizes Bartolottas commitment to locally sourced, seasonal ingredients.
"This goes beyond the age-old axiom of, 'New Look, Same Taste,'" says The Bartolotta Restaurants Co-Founder Paul Bartolotta. "This is us resetting expectations and elevating the experience in every sense, for every sense. It is, in the simplest of words, fine dining, redefined."
In recognition of the restaurant's 15th anniversary, Chef Bartolotta and his team, including seasoned Executive Chef Nick Wirth, have reinvigorated Bacchus with a modern aesthetic and newly-unveiled seasonal menu, one that, he says, "emphasizes more progressive dishes and flavor profiles."
"We've made very bold changes throughout Bacchus, and that's also my approach to the menu," explains Chef Wirth, who spent much of the summer hiatus reeducating himself in the kitchen and experimenting with new flavors from local farms and food suppliers.
"We're so fortunate that our guests have embraced the diversity of our menus," he adds. "Whether it's Italian, French, or Vietnamese, it gives us culinary license, the freedom, so  to speak, to elevate our cooking using classic as well as modern techniques, and create what I call full-bodied, big flavored dishes."
Chef Wirth's seasonal menu is highlighted by local favorites, including a Roasted Venison Loin, Wagyu Flat Iron Steak, and a 20 oz. Prime Chateaubriand for two. The menu also includes new vegetarian options and an outstanding, locally sourced cheese selection; as well as a signature, three-course menu of Bacchus' most popular dishes ($55), and a six-course menu offered Monday through Saturday ($85). In the coming months, Bacchus will also unveil a new tasting room experience for guests in the space previously known as the Lakeview Dining Room.
Bacchus has received a significant redesign in its bar, the restaurant, and conservatory, which will be noticed the very moment guests enter the restaurant. The dining area has been enhanced with a vibrant lighting scheme and skylight that adds ambience, dimension, and a brighter, lighter feel that complements the natural light from the adjacent Conservatory. An expanded, refurnished bar and back bar transforms the interior, creating a connection to the dining area, which has also been updated with new flooring, furnishings, and wall fixtures.
The renovation, completed in partnership with Amber McCracken with Kahler Slater architecture and design group, also marks one of the last projects undertaken by The Bartolotta Restaurants Co-Founder Joe Bartolotta, who passed away in April 2019.
"My brother envisioned Bacchus as a restaurant for all occasions, not just special occasions," Chef Bartolotta says. "He wanted to create a vibrant environment that complements the incredible energy of our guests, and we are extremely excited to reintroduce the restaurant, and the result will be a new Bacchus experience that will stand as a testimony to his life and legacy. I can speak for the team when I say the entire Bartolotta team is focused on making him proud."
Bacchus – A Bartolotta Restaurant is open Monday through Thursday from 5:30 to 9 p.m.; Friday from 5:30 to 10 p.m.; and Saturday from 5 to 10 p.m. Guests can make reservations online at bartolottas.com or by calling 414.765.1166.
About The Bartolotta Restaurants
The Bartolotta Restaurants is a nationally recognized restaurant and catering organization co-founded by restaurateur Joe Bartolotta and his brother, James Beard Award-winning Chef Paul Bartolotta. Since the opening of its flagship restaurant, Ristorante Bartolotta dal 1993, The Bartolotta Restaurants group has grown to become the premier culinary brand in the Greater Milwaukee region, offering first class service and cuisine across a portfolio of 16 one-of-a-kind restaurants and catering facilities, including fine dining, upscale casual, upscale food hall, pizzeria, and quick-casual concepts. Additionally, its presence as a forward thinking, respected, and community minded company has produced a charitable arm, Care-A-Lotta, which supports numerous nonprofit organizations throughout Milwaukee. More information can be found at bartolottas.com.
Mentioned in This Press Release
Recent Press Releases by The Bartolotta Restaurants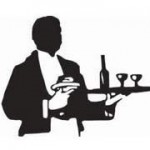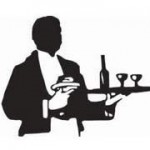 Nov 21st, 2019 by The Bartolotta Restaurants
The Bartolotta Restaurants will be closed on December 24 and December 25. Hours will vary on December 31 for New Year's Eve.