Press Release
Real Time starts off the New Year January 1
On the first day of the New Year- see what's up for 2016 (hint- it's aerial Andrea)
Milwaukee, WI – December 11, 2015 – Real Time, Milwaukee's ongoing movement performance series created and curated by Andrea and Daniel Burkholder, continues its commitment to bring a consistent affordable live performance option to the city with its first installment in the New Year. This performance series taking place on the first Friday of every month from 8:30-9:30pm, will have it's next event on Friday, January 1, 2016 at Danceworks (1661 North Water Street, MKE 53202). You can't get more first-Friday than this performance!
With a focus on the art of movement, Real Time includes aerial arts, dance, improvisation, and conversation in an informal setting to bring a breadth of artistic performances to new and returning audiences.This month, in honor of a new year, and new ideas, Real Time founders, Andrea and Daniel Burkholder bring to their audience a new setting inside Danceworks, the audience in the round on stage, as well as Andrea maintaining her connection to an aerial sling the entire performance. Come see how Andrea and Daniel flow in and out of dynamic solos and duets with this evening's structure.
We now offer live streaming of Real Time on Periscope (see below for details)* for those who cannot attend, but wish to see it live, in "real time".
All shows in the Real Time series last about one hour with the performance lasting 45-60 minutes, and time for drinks and conversation at the end of each night. This month's will be presented at Danceworks, 1661 N. Water Street, Milwaukee, WI 53202.
The performance series is completely funded by its open-priced ticket structure. The cash only tickets go on sale beginning at 8pm and are available pay-what-you-will, where the audience puts it's own value on the live art it comes to see. While NOT a donation format everyone must pay- the payment is meant to reflect what each individual can afford.
Join the artists for drinks, provided free of charge, and conversation afterwards.
Real Time is curated by Andrea Chastant Burkholder and Daniel Burkholder. It has featured aerial dance and improvisation from Andrea Chastant Burkholder, improvisational dance from Daniel Burkholder, duets from the two of them, as well as solos and collaborative work with guest artists from Milwaukee and elsewhere in the United States. All shows in the series last one hour or under, always with time for drinks and conversation at the end of the night.
"We are working to meet our community where it's at as far as seeing the arts, and from there, we hope to develop together as performers, audience, and as a larger community." says Andrea Chastant Burkholder one of the creators of Real Time.
Andrea Chastant Burkholder and Daniel Burkholder arrived in Milwaukee in August 2014, after being performers, choreographers, teachers, and arts activists in the Maryland/DC region's dance scene. Andrea founded and ran Arachne Aerial Arts in Washington, DC for over 10 years, teaching and performing aerial dance/arts. Daniel ran Daniel Burkholder/The PlayGround for 12 years, bringing a new understanding to improvisational performance to the area. Their companies have performed at, among many more venues and events, the John F. Kennedy Center for the Performing Arts, Clarice Smith Center for the Performing Arts, and outdoors at the Northern Virginia Fine Arts Festival.
Both Andrea and Daniel are certified somatic practitioners, Andrea in Pilates and Daniel in Feldenkrais. Andrea founded and taught at Pure Joe Pilates Studios from 2000-2014 and Daniel directed The Integrated Body from 2005-2014. In 2014, the two created Movement Arts, which aims to integrate their Feldenkrais and Pilates with their disciplines in teaching and performing.
Daniel is an Assistant Professor of dance and Andrea teaches aerial dance at University of Wisconsin Milwaukee. Andrea continues to teach Pilates at Movement MKE in Shorewood, and recently premiered her solo work, Bayou's State, in Darien, Georgia. Bayou's State will be arriving in Milwaukee April, 2016. In October, Daniel premiered the Milwaukee version of his ongoing project, Scenic Route, a nature hike with site-specific performances along the way.
Look for the next iteration of Scenic Route this winter. The Burkholders strive to find ways to allow for open access to the arts, through events such as Real Time and are excited to have an artistic home here in Milwaukee.
For more information, audiences can go to andreaburkholder.com/upcoming or for directions, call Danceworks box office at 414-277-8480×6025.
*How to watch Real Time via Periscope
1. Create a Twitter account. Follow @DBurkholder on Twitter.
2. Download the Periscope app to your smart phone (iOS or Android) and sign in using your
Twitter account. Follow @DBurkholder on Periscope.
3. On Friday, January 1, between 8:30 and 9:30 pm (cst), stay tuned to Periscope to see when
we go live. You can also monitor your Twitter account because we will post when we are live
via @DBurkholder.
4. Enjoy!
Real Time 2016 Schedule/Information
Future Dates
Friday, January 1, 2016- 8:30pm
Friday, February 5, 2016- 8:30pm
Friday, March 4, 2016- 8:30pm
Friday, April 1, 2016- 8:30pm
Friday, May 6, 2016- 8:30pm
Usual Location
Danceworks
1661 N. Water Street
Milwaukee, WI 53202
Mentioned in This Press Release
Recent Press Releases by Press Release Sep 1st, 2021 by Press Release
Florentine Opera, Marcus Performing Arts Center, Milwaukee Ballet, Milwaukee Repertory Theater and Milwaukee Symphony Orchestra among organizations announcing COVID audience screening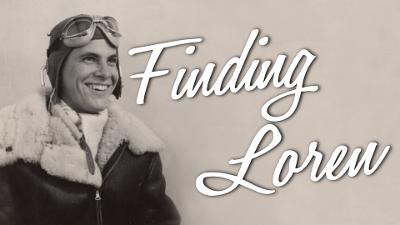 Aug 26th, 2021 by Press Release
Documentary By Milwaukee Producer / Director Premiers Sept. 25 at Bradley Symphony Center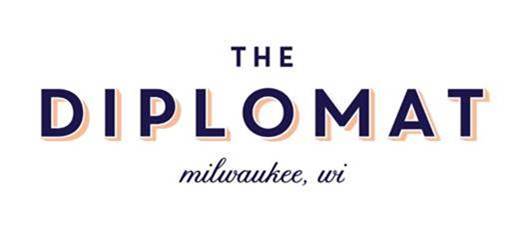 Jul 21st, 2021 by Press Release
Chef Baldwin adds top-tier talent to restaurant.