Press Release
Randy Bryce Releases Healthcare Platform
"Healthcare was one of the main reasons I got into this race."
RACINE, WI – Today, Randy Bryce released his healthcare platform. The platform includes passing Medicare for All, tackling the opioid crisis, and lifting restrictions on Medicare negotiating drug prices.
"Healthcare was one of the main reasons I got into this race. I survived cancer when I didn't have health insurance. My Mom has MS. My Dad has Alzheimer's. I know what it's like to have your life turned upside down because of not having health insurance. And I worry that if we don't reform our flawed healthcare system, more people are going to suffer. I know we need to change the employer-based healthcare system and replace it with Medicare for All, so no one has to make life or death decisions based on their jobs. I believe we need to be able to negotiate drug prices, so people aren't paying a fortune for medicine or worse, having to decide which life saving drugs they'll take and which they'll gamble on trying to live without. I can see the effects that the opioid crisis is having right here in Wisconsin, and I know we need to hold opioid manufacturers and distributors accountable for their part in creating this problem," said Randy Bryce. "In 2018, no one should be dying because politicians keep putting party over people. We need to reform our healthcare system now."
Bryce Healthcare Platform
Pass Medicare for All- Our current healthcare system does not work for middle-class and poor families. When healthcare is tied to employment, families can face sudden loss of care if the primary breadwinner loses their job, doubling their economic crisis. And even when families do have insurance, the industry's for-profit model means families are often faced with inexplicably high drug and test costs. Randy supports Medicare for All because it would lower costs for families and businesses by ensuring healthcare as a right, not a privilege, giving the government greater negotiating power with the pharmaceutical industry, and untying health insurance from employment. Listen to Randy talk more about the importance of passing Medicare for All (video).
Oppose Paul Ryan's Healthcare Cuts-
 Millions of Americans already struggle to pay for healthcare, and
Paul Ryan
's disastrous healthcare cuts have taken us in exactly the wrong direction. According to the Congressional Budget Office, the AHCA would leave another 23 million Americans uninsured while handing over massive tax breaks for the wealthiest Americans. Instead of giving tax breaks to the 1 percent, Randy will fight to protect healthcare coverage for working families and expand care to all Americans.
Lift Restrictions on Medicare Negotiating Drug Prices- Randy believes the federal government should be able to negotiate lower drug prices for people on Medicare — as do 92 percent of Americans polled just last year. Drug companies shouldn't be allowed to price gouge and take advantage on the backs of working Americans. Lifting restrictions to allow the government to negotiate for Medicare recipients is the common sense option for both consumers and taxpayers.
Tackle the Opioid Crisis- More than 115 Americans die every day from opioid misuse, according to the National Institute on Drug Abuse. The Midwestern region specifically saw a 70 percent increase in the number of opioid overdoses from July 2016 to September 2017. Randy believes this is a national health crisis that requires full attention from both local and federal lawmakers. He believes it is necessary to increase funding for programs related to opioid addiction treatment and prevention to effectively reverse this deadly trend. Additionally, Randy knows that we must hold opioid manufacturers and distributors accountable for their negligence and participation in this crisis, and he supports the work being done right here in Racine and Kenosha, where both counties are suing opioid manufacturers and distributors.
Support Minimum Safe-Staffing Levels for Nurses- Randy will fight to enforce staffing ratios between nurses and patients in all hospital wards. Nurses are a key part of ensuring excellent patient care and hospital safety, and when hospitals and healthcare centers are understaffed, dangerous situations can arise. Randy will work to amend the Public Health Service Act to mandate safe nurse-to-patient ratios.
Find a Cure for Alzheimer's and Multiple Sclerosis- Randy is committed to finding a permanent cure for Alzheimer's Disease and Multiple Sclerosis (MS), both debilitating conditions that affect nearly 7 million Americans each year. Furthermore, the Alzheimer's Association projects that Alzheimer's will affect more than 14 million Americans by 2050 — costing the nation up to $1.1 trillion in healthcare costs and creating unimaginable pain to families and loved ones. Randy will fight to allocate more federal money toward Alzheimer's and MS research and ensure that finding cures are top priorities.
Drive Down Pharmaceutical Prices- Randy supports improving access to affordable prescription drugs. Doing so would increase transparency in drug pricing, legalize the import of affordable and safe drugs by individuals and improve laws related to generic drugs. Randy is committed to finding legislative solutions that drive down the price of drugs, some potentially life-saving, for everyday Americans.
Pass Paid Medical and Family Leave- Currently, about 15 percent of workers have access to paid leave through their employers. That means the overwhelming majority of Americans and Wisconsinites are forced to make enormous financial sacrifices if they want to spend time with their newborn child, care for an ill family member, or recover from an illness themselves. Randy will support legislation in Congress to guarantee that workers receive 12 weeks of paid family medical and family leave. Randy opposes the Republican alternative proposal to support paid medical and family leave by raiding funds that are currently designated for Social Security.
Fully Fund Gun Violence Research- For decades, the federal government has refused to fully fund gun violence research in an effort to combat the rising epidemic in our country. While there are common sense solutions that we should absolutely not be waiting to implement, research into the cause is imperative as we try to get to the root of the rising rate of gun violence in the United States. By identifying the main causes, we can be more effective and efficient in the ways in which we work to end these tragedies — and put an end to 33,000 Americans from being killed by guns every year.
Add More Nurses, Counselors, and Other Mental Health Support to Schools- Randy believes that our children deserve a healthy, safe learning environment at school. Students are often overwhelmed with academic or emotional stress, and without proper support and care from schools, students suffer. Randy believes we must increase federal funding to fix the serious shortage of mental health professionals in Wisconsin schools, and to encourage cooperation with mental health agencies. This could support services like mental health trainings for our teachers, programming for our students, and hiring counselors and nurses for our schools. Furthermore, Randy believes we should fully fund the Student Support and Academic Enrichment grants under the Every Student Succeed Acts (ESSA). He will work to ensure that students with severe mental illnesses are not forgotten by the Individuals with Disabilities Education Act (IDEA) and receive special education services.
About Randy Bryce
Randy Bryce is a U.S. Army veteran, cancer survivor, and union ironworker. He was raised in southeastern Wisconsin, and went to public school. Randy's father was a police officer, and his mother worked in a doctor's office. After graduation, Randy enlisted in the U.S. Army, and was posted to Honduras, where he earned the Army Achievement Medal. After returning stateside, Randy was diagnosed with cancer, which he survived, but only after struggling through the bankruptcy that came with the medical bills. Once in remission, Randy found his way to an apprenticeship as an iron worker, a trade he's now been practicing and fighting to protect from anti-labor laws for nearly 20 years. Randy currently resides in Caledonia, WI with his son, Ben, who attends public schools like his dad. Randy joined the race for Wisconsin's 1st Congressional District in Summer 2017.
Randy Bryce for Congress
Mentioned in This Press Release
Recent Press Releases by Randy Bryce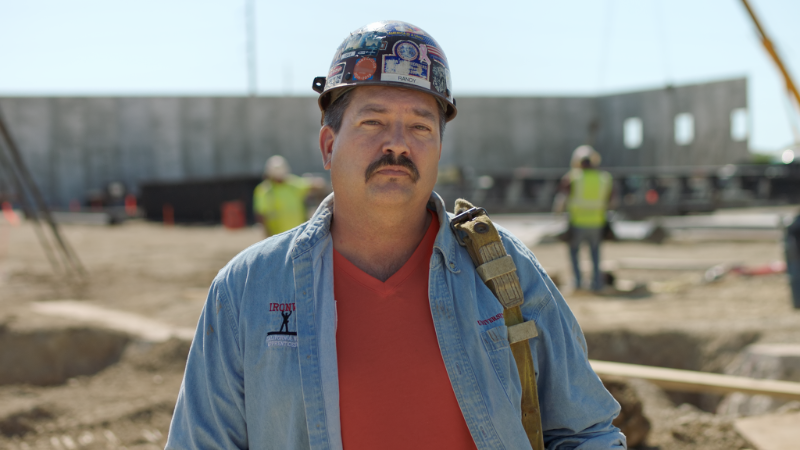 Oct 23rd, 2018 by Randy Bryce
The poll finds Randy Bryce at 45% and Bryan Steil at 44%.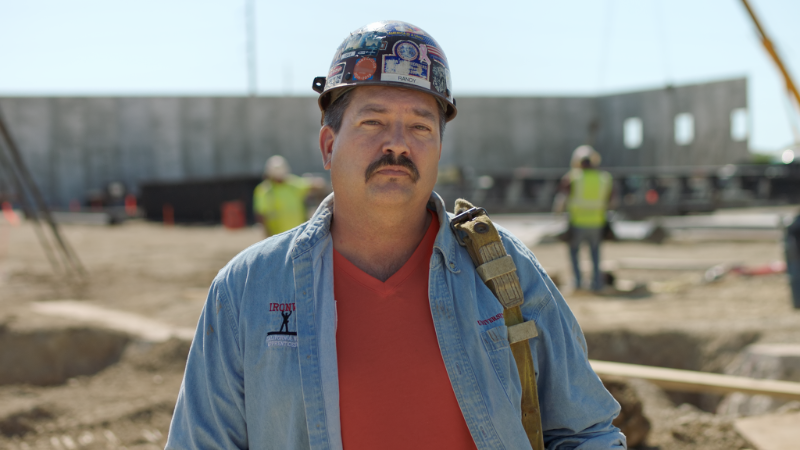 Sep 21st, 2018 by Randy Bryce
The debates will be held across the district in order to allow voters from every corner of Southeastern Wisconsin an opportunity to hear Randy's vision for building a bigger table.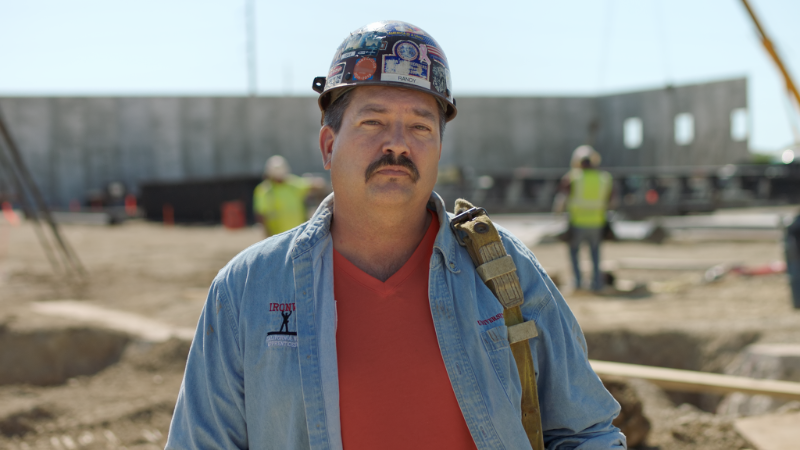 Aug 16th, 2018 by Randy Bryce
"I know the real threats to this country-- and I can tell you the free press is not the enemy."