Press Release
Present Music Presents ComposeMilwaukee
A New Corporate and Community Engagement Program. Public Workshops at Coast-In Bikes and the Milwaukee Art Museum
(March 17, 2015 – Milwaukee, Wis.) Present Music is proud to present ComposeMilwaukee, a new corporate and community engagement program that promotes innovation, imagination, and collaboration. Over the course of several workshops, participants in various organizations, which include Badger Meter and Pieper Power, have worked together to create a piece of new music through a creative composition process with a professional composer. Each piece is unique to the participants and their companies.
Present Music will also host a series of ComposeMilwaukee workshops open to the public. Nick Weckman, a professional composer, will introduce participants to dynamic styles of contemporary music and facilitate the creation of a bicycle-themed piece of new music. This piece will be performed at the UPAF Ride for the Arts, Sunday, May 31, 2015, and the ComposeMilwaukee concert.
The participating organizations will come together for ComposeMilwaukee's world premiere concert on Sunday, June 7, 2015 at the Milwaukee Art Museum. Featuring works created and performed by employees at Badger Meter and Pieper Power, along with student groups from the Milwaukee Youth Symphony Orchestra, Urban Ecology Center-Washington Park, and Reagan International Baccalaureate High School, this event will connect diverse groups of Milwaukeeans, further strengthening Milwaukee's identity as a creative place to live and work. (This concert is free and open to the public.)
Workshop Sessions (open to the public. Participants must attend all workshops) 
Location: Coast-In Bikes (703 S 2nd St. Milwaukee WI 53204)
April 8, 15, 22, May 6, and 13 at 7:30-9pm
Location: Milwaukee Art Museum (700 N Art Museum Dr. Milwaukee WI 53202)
Cost
$20 for all 6 sessions.
Deadline for RSVP
Monday, April 6 – Please contact Sarah Warran at sarah@presentmusic.org or 414-271-0711 x3.
Performance
Sunday, June 7, 2015 at 3:00pm
Milwaukee Art Museum
Program
Works created and performed by
Badger Meter
Pieper Power
Milwaukee Youth Symphony Orchestra
Urban Ecology Center – Washington Park
Reagan International Baccalaureate High School
(Program subject to change.)
Tickets
Free and open to the public.
The Milwaukee Art Museum is located at 700 N. Art Museum Dr. Milwaukee WI 53202
Present Music
Present Music is Milwaukee's internationally acclaimed new music ensemble. Celebrating over 30 years of new music, Present Music commissions, performs, records, and tours the music of living composers. In the past quarter century, more than 55 new works, by composers from around the world, have come into existence because of Present Music. Founded by Kevin Stalheim, Present Music works closely with many of the world's most exciting and significant composers while supporting the talents of emerging voices. It nurtures the next generation of composers through its education program, the Creation Project.
Present Music is a member of the United Performing Arts Fund, which provides major financial support. This season is supported by a grant from the Wisconsin Arts Board with funds from the State of Wisconsin and the National Endowment for the Arts. Additional support provided by CAMPAC and by the generosity of foundations, corporations and individuals. PM has won the ASCAP/Chamber Music America's Adventurous Programming Award an unprecedented six times and can be heard on nine compact disk recordings on the Argo, Albany, Aoede, Northeastern, Naxos and Innova labels.
Present Music engages artists and audiences in imaginative and provocative experiences with new music through ensemble performance, education and commissioning.
This concert is sponsored by UPAF, CAMPAC, and the Wisconsin Arts Board. Media support provided by WMSE.
Mentioned in This Press Release
Recent Press Releases by Present Music
Jan 12th, 2018 by Present Music
Four fortuitous concerts, seven compositions, in four distinct venues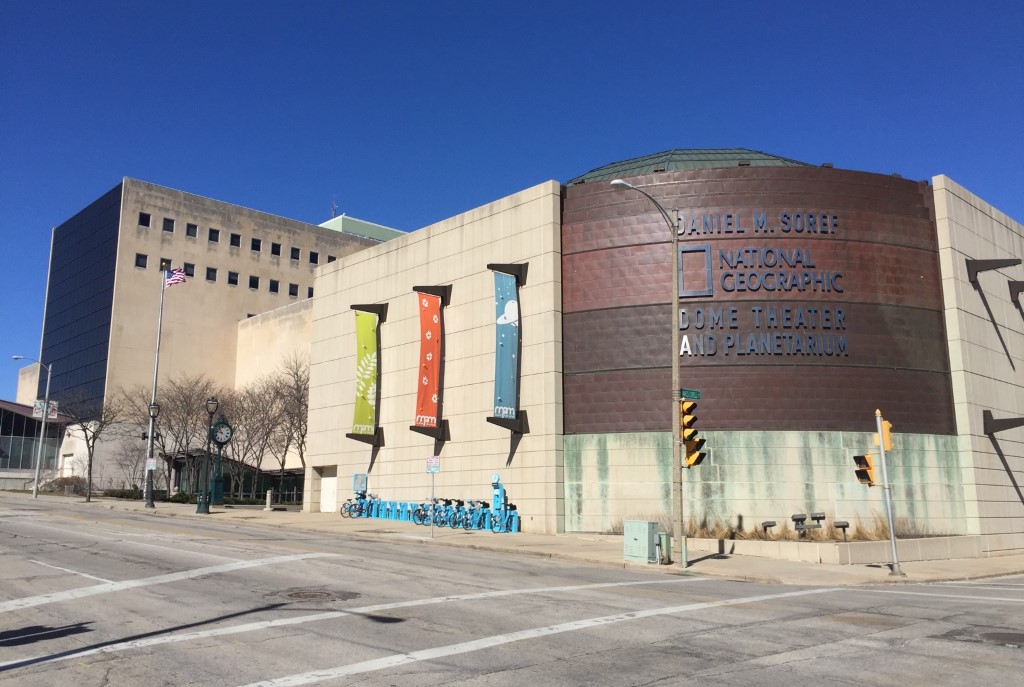 Mar 20th, 2017 by Present Music
Featuring first-ever collaboration with the Milwaukee Public Museum
Jan 12th, 2017 by Present Music
Concerts feature five musicians and 100 metronomes in three intimate venues