Press Release
Potawatomi Hotel & Casino Unveils New Hotel Tower
Expansion to 500 rooms makes hotel the second-largest in downtown Milwaukee
MILWAUKEE (August 8, 2019) – Potawatomi Hotel & Casino is proud to unveil its latest expansion project with the grand opening of a new hotel tower.
The new guest rooms and amenities, including a ballroom, meeting space, and the all-new Ember Salon & Spa are part of the property's $80 Million, 180,000 square foot project to further improve the guest experience and enhance a true jewel in the Menomonee Valley.
"We are thrilled to showcase this new hotel tower and provide new amenities to our wonderful guests and the Milwaukee community," said Potawatomi Hotel & Casino CEO and General Manager Rodney Ferguson. "It's because of them along with our hard-working team members that we have become Wisconsin's premier entertainment destination."
The new tower adds 119 rooms and suites to the property, bringing the total number of guest rooms to 500 – making it the second-largest hotel in Milwaukee. The new accommodations include the19th floor Chairman's Suite, featuring 1,600 square feet of luxury living space which includes a gas fireplace, a billiards table and a butler's pantry.
It's one of 59 suites in the tower in addition to 60 standard guest rooms, each featuring floor-to-ceiling windows to provide views of downtown Milwaukee and Lake Michigan. Every new room also includes spacious bathrooms fitted with fixtures by Kohler, remote control sheers/blinds and an energy-efficient, state-of-the-art thermostat system.
Rooms and suites are just the beginning of new amenities now available to guests. The second tower boasts two amazing new meeting and multi-use spaces; The Legacy Ballroom is 12,000 square feet of space that can hold up to three events at once and can accommodate more than 600 guests, and The Boardroom on the top floor which provides unique opportunities for meetings while overlooking downtown Milwaukee.
Potawatomi is also proud to introduce Ember Salon & Spa, the first of its kind in the Menomonee Valley. Ember features ways for every guest to enjoy a little pampering, including a salon, barbershop, pedicures and manicures and massage rooms for singles or couples.
This new tower, which matches the 19-floor hotel which opened in 2014, is nearly two years in the making. Since breaking ground in December 2017, hundreds of people worked to make this project successful, including Gilbane Building Company, Greenfire Management Services, Cuningham Group and Zimmerman Architectural Studios. The expansion also created 50 new jobs.
"We've been fortunate to work with so many great partners in the community to make this new hotel tower happen," Ferguson said. "And this beautiful addition to our property would not be possible without the vision and leadership of the Forest County Potawatomi, which has played a huge role in renaissance of Milwaukee's Menomonee Valley."
About Potawatomi Hotel & Casino
Set in the heart of Milwaukee, Potawatomi Hotel & Casino is Wisconsin's premier entertainment destination, offering guests the best in gaming, dining and entertainment. The property features six award-winning restaurants, the intimate 500-seat Northern Lights Theater and more than 60,000 sq. feet of event space. A 500-room, 19-story hotel, the second largest hotel in Milwaukee, opened in 2014 with a second tower unveiled in 2019. To discover more visit www.paysbig.com.
Mentioned in This Press Release
Recent Press Releases by Potawatomi Hotel & Casino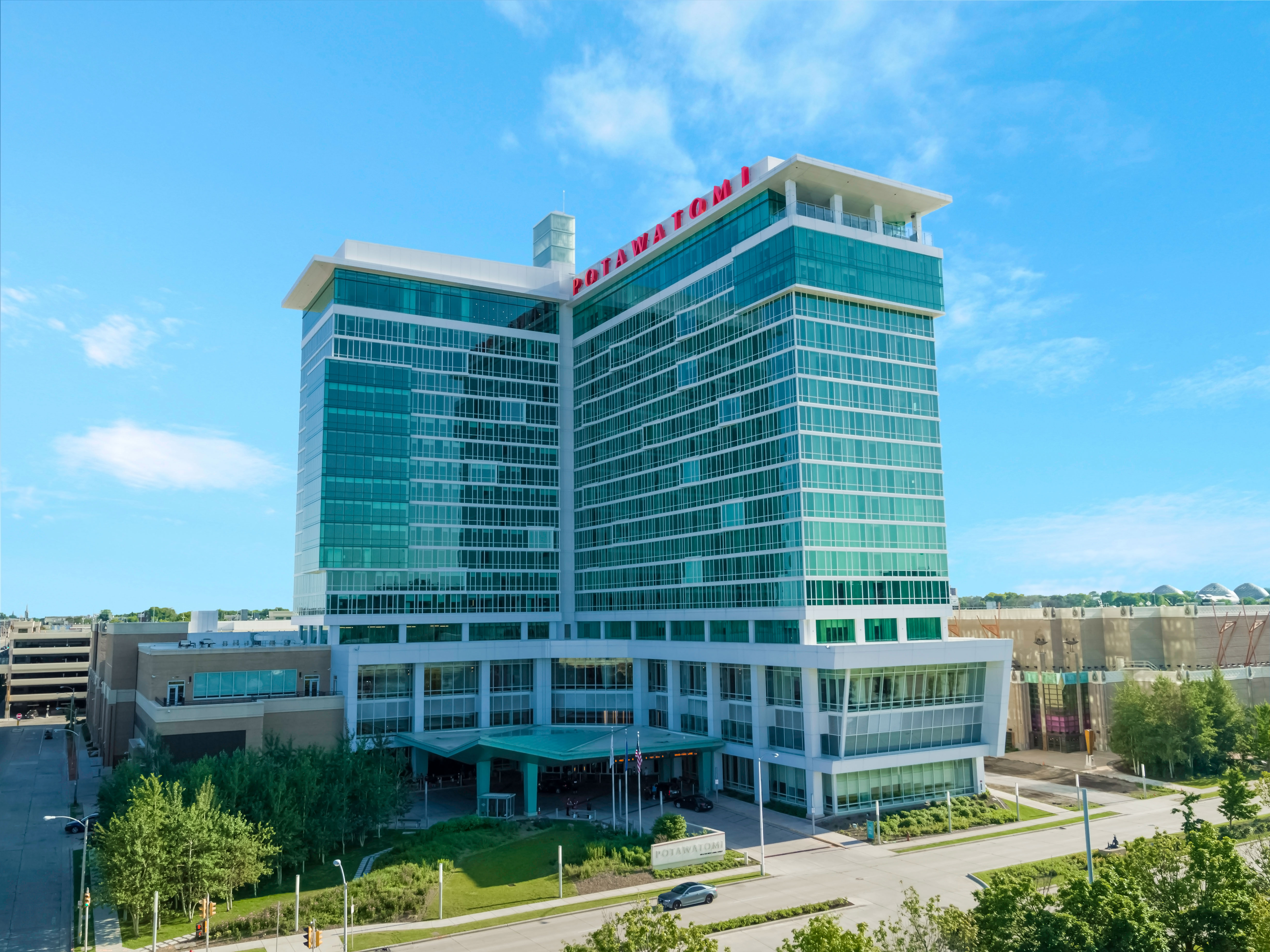 Jun 5th, 2020 by Potawatomi Hotel & Casino
Phased re-opening features guest reservation system for Fire Keeper's Club Members; significant operational changes