Press Release
Nonprofit Professionals Organization Announces Scholarship Opportunity and Award Nominations for Emerging and Distinguished Leaders
Scholarship and Awards to Honor Community Members in the Nonprofit Profession
MILWAUKEE, Wisconsin (November 21, 2018) – In order to encourage nonprofit professionals to pursue advanced degrees and commemorate the life of former board member, Ilona Nicole Gonzalez, The Young Nonprofit Professionals Network (YNPN) Greater Milwaukee Chapter will again launch The Ilona Nicole Memorial Scholarship for Graduate Education. In addition to the scholarship, this year YNPN will also award two community members with an Emerging Leader Award and a Distinguished Leader Award.
The Ilona Nicole Memorial Scholarship will be awarded to emerging nonprofit leaders who have served as employees, community volunteers or board members with nonprofit organizations in or around Milwaukee to aid in their pursuit of graduate-level degree programs. Applications will be evaluated on current enrollment in a graduate program, involvement in the nonprofit sector, future plans to remain actively involved in the nonprofit sector, leadership qualities, and a letter of recommendation.
The Emerging Leader Award is presented to young leaders who have made an impact while working at a nonprofit organization in Southeast Wisconsin. The Distinguished Leader Award is presented to managers and supervisors who encourage leadership development within their nonprofit organizations.
Applications for the scholarship are due January 1, 2019 and nominations for the awards are due January 11, 2019. The winners will be notified by January 18, 2019 and will be announced at the 2019 YNPN Milwaukee Annual Kickoff on February 21, 2019 at the Marcus Center for the Performing Arts. The winner or nominee must be present to accept the award.
To submit a nomination for the Emerging Leader Award, visit:
http://www.ynpnmke.org/emerging_leader_award
To submit a nomination for the Distinguished Leader Award, visit:
http://www.ynpnmke.org/distinguished_leader_award
To apply for the scholarship, visit:
http://www.ynpnmke.org/apply_scholarship
About YNPN:
YNPN Milwaukee was founded in 2006 to create a network for next generation leaders to connect and support one another to strengthen their own leadership skills, and as a result, the nonprofit sector as a whole. This mission is achieved through professional development programming, networking and mentorship opportunities, board and committee service, and more. Those interested in YNPN Milwaukee can also find more information on the organization's website including individual and organization member benefits, dues and application, upcoming events, and opportunities to get involved.
To learn more about YNPN Milwaukee, visit www.ynpnmke.org.
Mentioned in This Press Release
Recent Press Releases by YNPN Milwaukee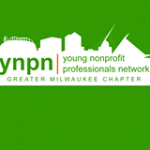 Nov 21st, 2018 by YNPN Milwaukee
Scholarship and Awards to Honor Community Members in the Nonprofit Profession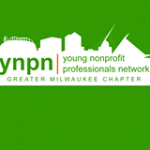 Aug 17th, 2016 by YNPN Milwaukee
Emerging Leader Award to Recognize Exemplary Individuals in the Nonprofit Industry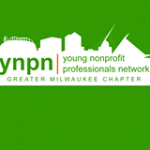 Feb 18th, 2015 by YNPN Milwaukee
Event to Discuss Recruiting, Retaining Top Talent on February 24