Press Release
Nationally-Touring Stand-Up Comedian Jackie Kashian Returns to Perform at Her (New) High School
South Milwaukee Performing Arts Center presents an Evening of Comedy: Featuring SMHS Alumni, Jackie Kashian Saturday, March 19, 7:30 PM
(South Milwaukee, WI) – Who doesn't dream of going back to their old high school in celebration of a successful career? Nationally-touring comic and SM Alum Jackie Kashian will do just that in March. Jackie grew up in South Milwaukee and graduated from South Milwaukee High School in 1983. That was long before the South Milwaukee Performing Arts Center was established in 2004 as part of the school district through a referendum. Now, Jackie stars in her own stand-up special, This Will Make an Excellent Horcrux. She appeared on the Conan O'Brien Show, has her own special on Comedy Central and was a semi-finalist on Last Comic Standing. She has a weekly podcast called The Dork Forest where she interviews people about their obsessions. Some say that Jackie Kashian's comedy is like listening to a really racy episode of National Public Radio's All Things Considered. SMPAC Executive Director Rachel Sorce graduated from South Milwaukee High School around the same time as Jackie, and looks forward to reuniting with her to bring some laughs to South Milwaukee and the surrounding communities.
Jackie will host a night of stand-up comedy along with three other Midwestern comics:
Tom Clark, a Milwaukee native, was on CBS's Late Late Show, NBC's Last Comic Standing, The Bob & Tom Radio Show and Comedy Central's Premium Blend.
Mary Mack and her mandolin sing-alongs have been featured on The Bob & Tom Radio Show, XM, Sirius, and Minnesota's Polka Spotlight. She divides her time among Los Angeles, Minneapolis, and a camper in the woods.
Josh Casey, juggler/comedian, travels the country performing. He lives in Madison with his wife and three boys—the perfect number for a juggler.
An Evening of Comedy is Saturday, March 19, at 7:30 p.m. Tickets are $20-40 for adults, with discounts for seniors and students. For tickets, visit www.southmilwaukeepac.org or call (414) 766-5049.
About SMPAC
South Milwaukee Performing Arts Center (SMPAC) provides the greater Milwaukee and southeastern Wisconsin communities with creative, innovative and diverse performing arts. In addition to hosting an annual Performing Arts Series, SMPAC also serves the students of South Milwaukee and is a professionally managed rental facility for other presenters, organizations and groups. More than 500 performances, rehearsals, classes and other events take place at SMPAC each year.
Past 2015-16 Performing Arts Series shows include the Boston Brass with And the Nominees Are, Timber! by Canada's Cirque Alfonse, the Hot Club of San Francisco with Cinema Vivant, and Milwaukee Children's Choir and Milwaukee Handbell Ensemble with Ceremony of Carols and the Milwaukee Ballet II. Upcoming series shows include Dana Leong Trio (Sat., February 13), stand-up comedian and South Milwaukee alum Jackie Kashian for An Evening of Comedy (Sat., March 19), and the Cashore Marionettes (Sat., April 9). The Performing Arts Series is sponsored in part by Courtyard Marriott Milwaukee Airport, Classic Cargo International Inc., Emerald City Catering, TASC Services LLC., and Ken Cook Co. Performances are supported in part by a grant from the Wisconsin Arts Board with funds from the State of WI and the National Endowment for the Arts.
Past rental performances during 2015-16 include The Zombies, Jesse Cook, the Anderson Ponty Band, Steve Hackett and A Cappella with Six Appeal. Upcoming rentals include Tommy Emmanuel (Tues., February 23) presented by ACG, and the Red Green "I'm Not Old, I'm Ripe" tour on April 28. For details and to purchase tickets, visit www.southmilwaukeepac.org.
South Milwaukee Performing Arts Center is located inside of the South Milwaukee 6-12 campus, at 901 15th Avenue in South Milwaukee between College and Rawson Avenues. It is easily accessible from I-94 and 794. Free parking is located in the northwest parking lot. Patrons should enter door #9. For tickets or directions, call 414-766-5049. For more information, visit southmilwaukeepac.org.
Mentioned in This Press Release
Recent Press Releases by South Milwaukee Performing Arts Center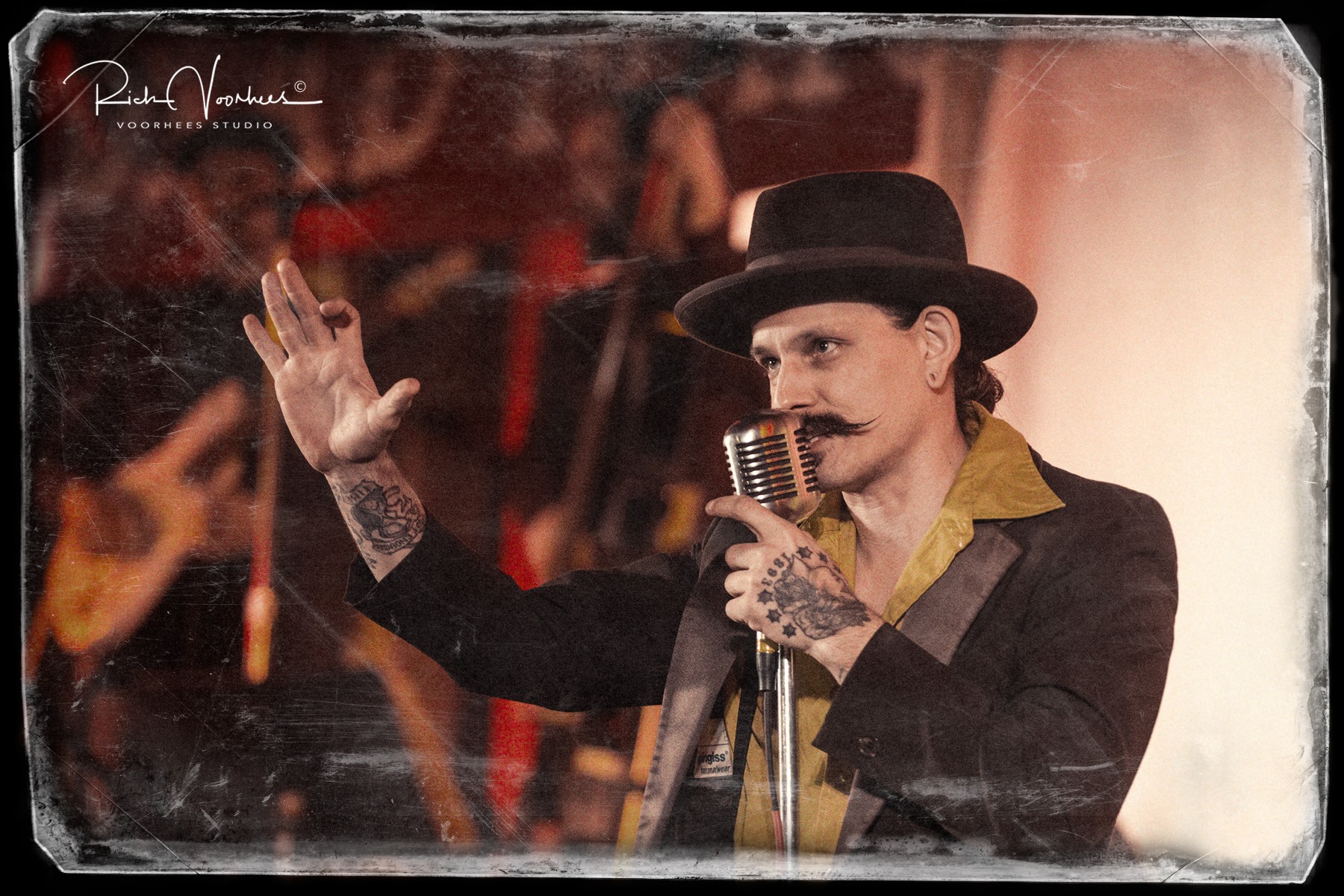 Mar 9th, 2020 by South Milwaukee Performing Arts Center
Featuring more than 100 performers! With Prof. Pinkerton Xyloma as Master of Ceremonies - Friday, May 15 • 6:00 pm Pre-Show Fundraiser/Social/Raffle • 7:30 pm Performance