Press Release
Milwaukee Startup, Jali Fruit Co., Extends "10,000 Smiles MKE" Campaign to Dec. 1
Jali Giving Away Dried Fruit Snack
MILWAUKEE, November 2020 — Jali Fruit Co., the first brand launched by Milwaukee-based social enterprise startup Agricycle Global, loves to make people smile. To help spread smiles in the community, Jali Fruit Co. is giving away 10,000 bags of its natural, sun-dried Party Pineapple to 10,000 Milwaukeeans as part of its 10,000 Smiles MKE campaign. 
To receive a delicious bag of Party Pineapple, Jali Fruit Co. invites residents of the Greater Milwaukee area, including Milwaukee County and parts of Waukesha and Ozaukee Counties, to nominate a friend, family member, teacher, firefighter or coworker who needs a smile.
Through December 1 (or until 10,000 smiles are reached), simply visit
jalifruit.co/10ksmilesMKE
to nominate someone by sharing their email and address. The Jali Smile Squad will drop off a bag of Party Pineapple to each nominee starting the week of November 23.
"A core part of our brands is giving back, and we wanted to make sure we were giving back to our community who has been so supportive in our first year of business," said Jen Kuhn, Chief Branding Officer at Agricycle. "Jali is a brand that makes people smile. We want to spread those smiles to our community since this year has been a challenging time for many."
Jali Fruit Co. helps transform food waste into opportunity by working with rural women farmers in Sub-Saharan Africa and the Caribbean. Its sun-dried fruit is wild-harvested from ancestral trees without any preservatives or added sugar. Packed with vitamins and nutrients, each bag of Jali fruit is 100% traceable from tree to table by scanning the QR code. The Find My Farm QR code introduces the women who harvested the Jali fruit. By working with Jali Fruit Co., the women are empowered to make 7x their average daily wage and gain financial independence and stability.
About Jali Fruit Co.
Jali Fruit Co. sells high-quality, premium dried fruit from around the world by sourcing directly from smallholder farmers. This direct network eliminates the middlemen and ensures that every batch of dried fruit is ethically sourced with quality top of mind. For more information, visit jalifruit.co or follow @jalifruitco on your favorite social media platform.
About Agricycle Global
Agricycle Global is a Wisconsin Benefit Corporation eliminating extreme rural poverty through market-based solutions. Agricycle's vertically-integrated supply chain now reaches over 40,000 farmers around the world, growing and processing the upcycled ingredients that make up Agricycle's portfolio of brands: Jali Fruit Co., Tropicoal Ignition and Field Better.
See what else Agricycle Global is up to at agricycleglobal.com or follow us at @agricyclegobal.com
Mentioned in This Press Release
Recent Press Releases by Jali Fruit Co.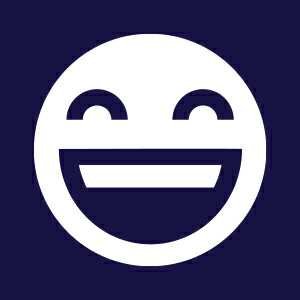 Nov 4th, 2020 by Jali Fruit Co.
Jali Giving Away Dried Fruit Snack Through Nov. 16