Press Release
Milwaukee Film Festival Announces 2014 Venues and Campaign Art
Times Cinema joins the Festival, New Campaign Art from Local Artists, New Website Launch
MILWAUKEE – Tuesday, July 22, 2014 – Milwaukee Film is thrilled to announce the Times Cinema as the newest venue to join the 2014 Milwaukee Film Festival alongside the historic Landmark Oriental Theatre, Landmark Downer Theatre and the Fox Bay Cinema Grill. The Times Cinema is part of the Neighborhood Theater Group, which operates the Rosebud Cinema and is currently restoring the Avalon Theater in Bay View. Located in the historic Washington Heights neighborhood, the Times Cinema has been an important part of the community since 1935. Owner Lee Barczak reopened the theater on December 26, 2012 and has since fostered its growth, screening new releases, classics, and the occasional cult film.
"I am thrilled that we can partner with the Milwaukee Film Festival and bring the wonderful films that Milwaukee enjoys to the west side neighborhood of Washington Heights. It has always been my dream to be a part of this and expand the opportunities for the Festival and all of us who love movies. I hope this begins a long and prosperous relationship with Milwaukee Film Festival," explains Barczak.
In addition to announcing a new venue, Milwaukee Film is eager to unveil this year's campaign artwork. In its fourth year of collaboration with Cathy Brautigam of Lone Shoe Graphics and its first with Milwaukee-based freelance photographer, Kat Schleicher, Milwaukee Film set out to capture the charmed atmosphere and special movie-watching experience the film festival creates.
"Our goal with this campaign was to remind people of the excitement that comes from watching a film in a cinema on a great big screen surrounded by fellow movie lovers. Kat's photography is a powerful platform for Cathy's distinct branding and the two artists truly captured that magical experience. We couldn't be more pleased," shares Blyth Meier, Marketing Director for Milwaukee Film.
The 2014 festival campaign art is featured on the newly designed Milwaukee Film website, which launched on July 14, 2014. Created by Milwaukee's esteemed BVK, one of the 25 largest independent ad agencies in the country, the new site displays a sleek new aesthetic, more functionality on both front and back ends, and is completely mobile friendly and viewable on any smart device. This feature allows visitors to properly view all aspects of the website on their phones or tablets from anywhere, perhaps even while they wait in line for a festival film this fall.
About The Times Cinema
The Times Cinema, a cozy one-screen cinema located in the Washington Heights neighborhood of Milwaukee, opened in June of 1935 in a former automobile repair building. The Times was Milwaukee's first and only Translux Theatre, where the film was projected on to the screen from behind. This rear-projection system was in place until the 1950's when CinemaScope, a popular new wider movie picture presentation, was introduced. Purchased by Lee Barczak in 2012, The Times Cinema is operated by the Neighborhood Theater Group who also operates the Rosebud Cinema and is currently restoring the Avalon Theater in Bay View. For more details, visit http://www.timescinema.com.
About the Landmark Oriental Theatre
Built in 1927 and operated by Landmark Theaters since 1976, the Landmark Oriental Theatre, with three screens featuring DLP digital projection and sound, is located in the heart of Milwaukee's alternative Eastside. Every Friday and Saturday before the 7pm show in the main theatre, the lush sounds of the Kimball Theatre Pipe Organ introduce the film, just like the good old days. This pipe organ is the largest of its kind in a theatre in America, and the third largest in the world. Milwaukee's Oriental is said to be the only standard movie palace ever built to incorporate East Indian décor and is the U.S. record holder for a current and continuing film engagement with The Rocky Horror Picture Show, having played as a midnight film since January 1978. For more details, visit
http://www.landmarktheatres.com/Market/Milwaukee/OrientalTheatre.htm.
About the Landmark Downer Theatre
Built in 1915, and operated by Landmark Theaters since 1989, the Landmark Downer Theatre was one of the finest and most modernly equipped motion picture houses in a residential district in the country when it opened, making it the prototype for "neighborhood" theatres at the time. Located on friendly Downer Avenue in Milwaukee's upper Eastside, the charming Downer Theatre is the oldest operating movie theatre in Milwaukee and features the finest in independent film and foreign language cinema. For more details, visit
http://www.landmarktheatres.com/Market/Milwaukee/DownerTheatre.htm.
About the Fox Bay Cinema Grill
The Fox Bay Theater originally opened in February of 1951 and was meticulously restored and renovated preserving its original Art Deco beauty and re-opened as The Fox Bay Cinema Grill in April of 2000. It was the first "dinner and a movie" theater in the Milwaukee area. As a family owned and operated business, they are proud to be the first independent theater in the state of Wisconsin to offer "State of the Art" Digital Projection and Sound in all auditoriums with REALD 3D available on select features. For more details, visit http://www.foxbaycinemagrill.com.
About Cathy Brautigam / Loneshoe Graphics
Milwaukee-based designer Cathy Brautigam graduated from University of Wisconsin-Milwaukee with a degree in art education, but her love of doodling led her in a different direction and into graphic design. She honed her design skills at two large ad agencies in Milwaukee, doing design for major international corporations. Feeling lost in the corporate world, Cathy found solace in the nonprofit sector by doing design to promote good, not goods. With nearly a decade of experience under her belt, Cathy currently runs her own shop. Her clients include local greats like Milwaukee Film and WMSE 91.7FM. She is a proud member of Local First Milwaukee and Adworkers, and serves on the board for The Park People. Cathy has been working with Milwaukee Film for four years. More of her work can be seen at http://www.loneshoegraphics.com.
About Kat Schleicher
Kat Schleicher is a freelance photographer based in the Midwest. She was born on the coast of a great lake in Michigan, spent her childhood on a little farm in Central Illinois, lived next to a rice field in Japan, the Rocky Mountains of Colorado, the hills of Los Angeles and, currently Milwaukee, the little city by the lake. She started her education at the Art Institute of Chicago and graduated in 2000 with a BFA in Photography. This is her first year working with Milwaukee Film. More of her work can be seen at http://www.katschleicher.com.
About BVK
BVK is made up of 230 disciplined, insightful and creative rule-breakers. With five offices across the country, including one in Milwaukee, BVK is one of the 25 largest independent ad agencies in the nation. Although they do a little bit of everything, they have deep experience in marketing health care, tourism, education and public service. For more details, visit http://www.bvk.com.
About Milwaukee Film
Film can entertain, educate, and empower. It can bring change on levels both intimate and epic.  And it's at its best as a communal viewing experience, with the best possible sound and projection. As a non-profit cultural institution, Milwaukee Film's mission is to communicate all of this to the city that we love, in a way that is both true and unique to Milwaukee.
Visit mkefilm.org for information on the film festival and the organization, membership, special events, and to sign up for the weekly email newsletter (mkefilm.org/newsletter-signup). Connect with Milwaukee Film on Facebook (facebook.com/MilwaukeeFilm), Twitter (twitter.com/mkefilm), Instagram (instagram.com/mkefilm), and the Milwaukee Film blog (http://mkefilm.org/news).
The 6th Annual Milwaukee Film Festival will be held September 25-October 9, 2014.
About the Milwaukee Film Board of Directors
Milwaukee Film's independent board is made up of the following members: Chris Abele (Past President); John Bania; Donna Baumgartner; Tina Chang; Eva Chess; Robert M. Davis, DVM; Michael Drescher; Karen Ellenbecker; Jeff Fitzsimmons; Alexander P. Fraser; Bill Haberman (Past President); Carmen Haberman; Patti Keating Kahn; Tracey L. Klein; Ken Krei; Mary Ann LaBahn; Steve Laughlin (President); Emilia Layden; Marianne Lubar; Sara Meaney; Steve Mech; Barry Poltermann; Bob Pothier; Joseph A. Rock; Julia Taylor; John Utz. Emeritus members: Tom Barrett, Jacqueline Strayer.
Mentioned in This Press Release
Recent Press Releases by Milwaukee Film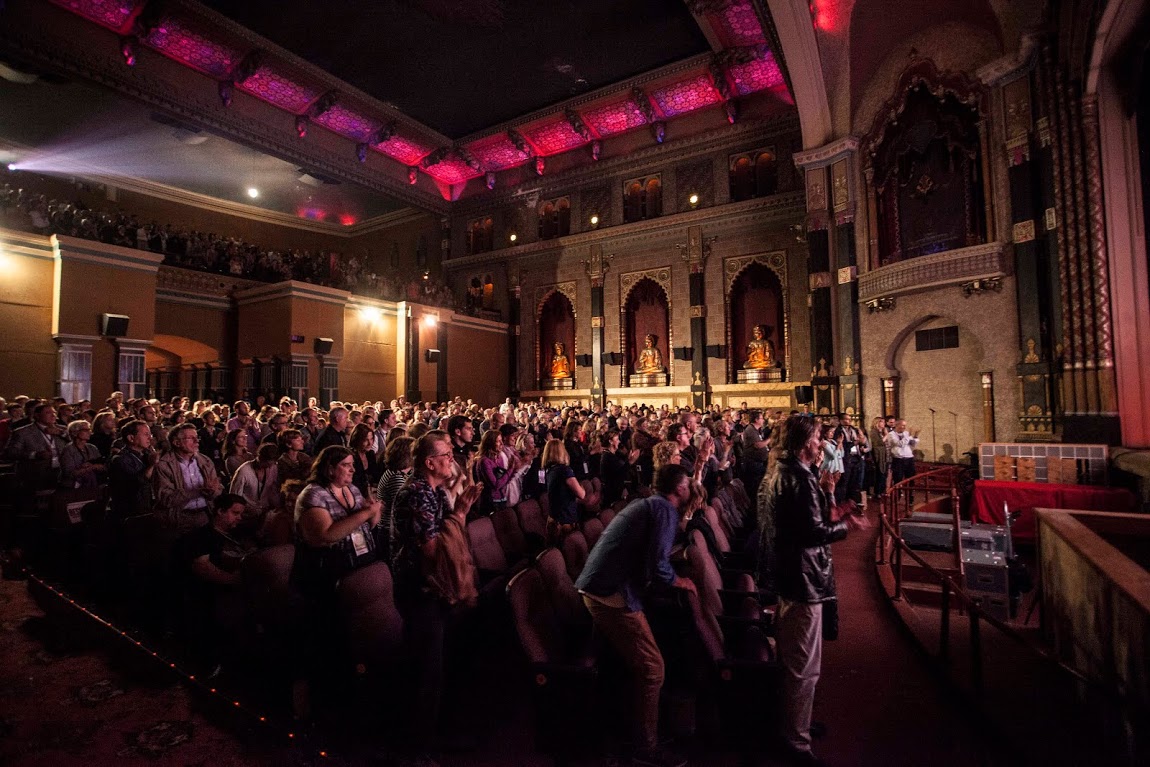 Jan 11th, 2018 by Milwaukee Film
Free Entry for All Films; Festival Offers To Pay for Work That Is Screened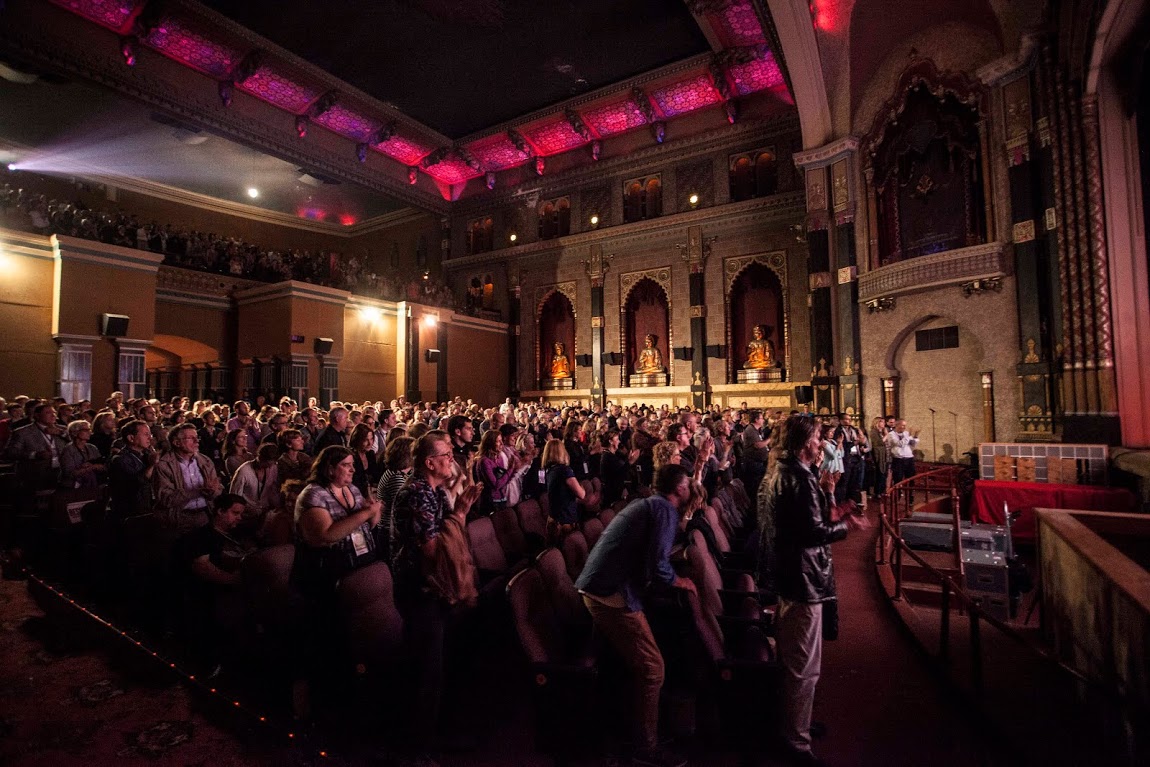 Dec 7th, 2017 by Milwaukee Film
Festival organizers hope the later dates will expand programming opportunities.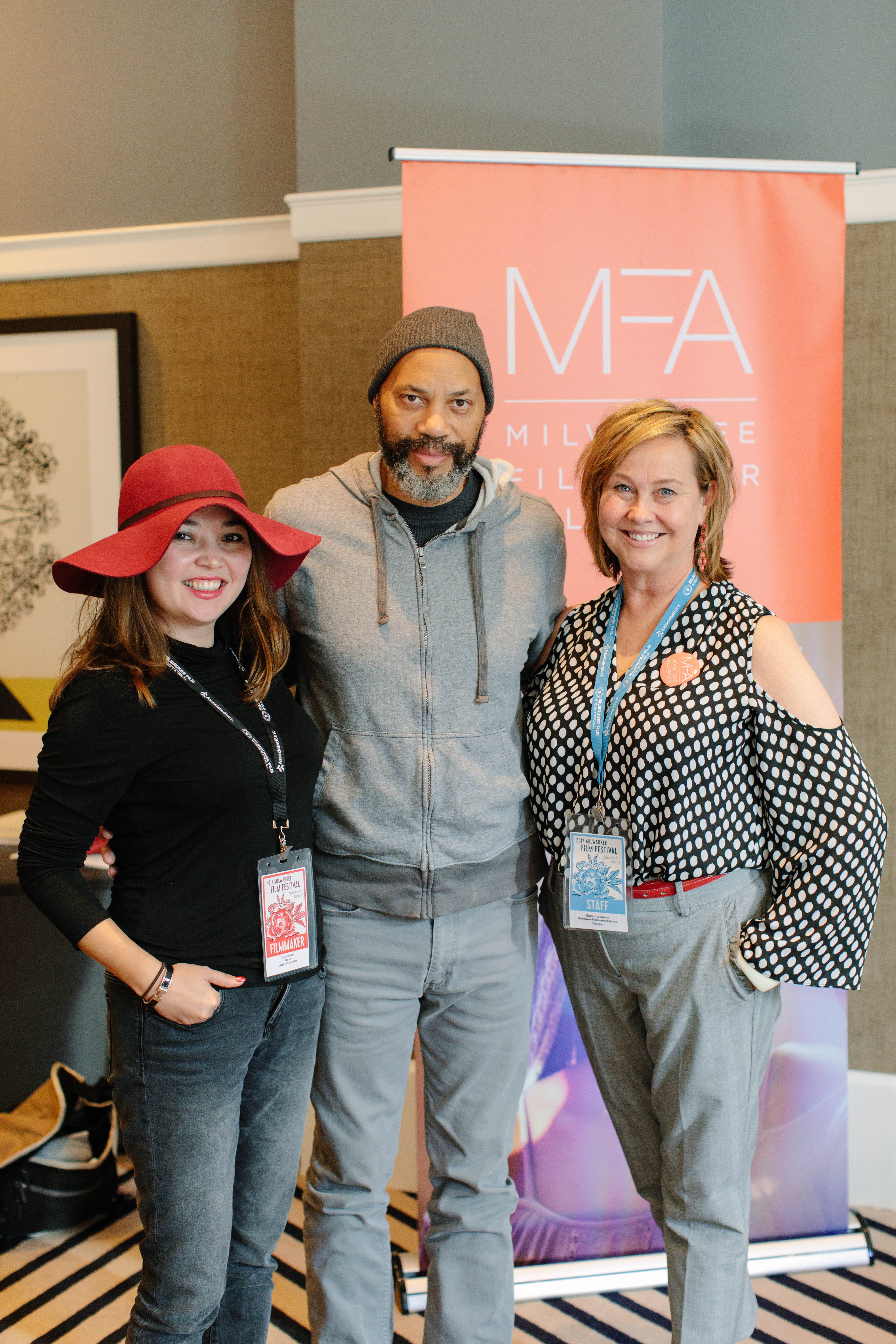 Nov 10th, 2017 by Milwaukee Film
Film industry grew by 10% (2010-2015); double the rate of local economy