Press Release
Milwaukee Film Announces 2014 Festival Dates, New Programming Hire
Sixth Annual Milwaukee Film Festival runs September 25-October 9
MILWAUKEE – January 8, 2013 – Milwaukee Film is proud to announce today that the 6th Annual Milwaukee Film Festival will be held September 25-October 9, 2013. Additionally, the organization is welcoming a new staff member, Jaclyn O'Grady, who is taking over for outgoing Programming Manager Angela Catalano.
"We treasure our slot in the City of Festivals' annual calendar as the bridge between the summer outdoor festivals and the fall indoor arts season," said Executive and Artistic Director Jonathan Jackson. "Our position in late September and early October provides comfortable temperatures for our audience as they go from movie to movie. I simply can't imagine what we'd do if we were putting on a festival this week in Milwaukee. I'm guessing people might, you know, stay home."
Jaclyn O'Grady joins Milwaukee Film from the Film Society of Lincoln Center in New York City, where she worked most recently for the New Directors/New Films festival as Submissions Coordinator. Originally from River Falls, Wisconsin, O'Grady graduated from the University of Minnesota where she received a B.A. in Studies in Cinema and Media Culture, with a minor in Architecture. Over the last five years, O'Grady has worked in various capacities for prestigious film festivals worldwide, including the Sundance Film Festival, New York Film Festival, Seattle International Film Festival, Doha Tribeca Film Festival, and San Francisco International Film Festival. Her experience has ranged from festival print traffic, hospitality, and call for entries to box office, venue management, and membership. As Programming Manager of Milwaukee Film, she will have responsibility for executing programming logistics for the annual festival and monthly members-only screenings.
"I'm really looking forward to working with Jaclyn to execute this year's programming slate," continues Jackson. "A 15-day festival has a lot of moving parts, and I'm confident her strong festival background in both programming and operations departments will be a great fit for us here in Milwaukee."
The 2013 festival presented 241 films from 44 countries, and saw continued growth in nearly every category, most notably in attendance (55,194 in 2013 vs. 50,160 in 2012). Weekday education screenings welcomed a total of 6,834 students to the historic Landmark Oriental Theatre, and the Soundtrack live music series hosted over 2000 people at The Hotel Foster over the course of 14 nights. In addition, despite having one less screen to present films on, this year's festival boasted 64 sold-out screenings. A record-setting 212 guests participated in more than 400 individual festival events over the course of the 15-day run.
Photos of the 2013 festival can be found on the Milwaukee Film Facebook page (www.facebook.com/MilwaukeeFilm) and Flickr page (http://www.flickr.com/photos/milwaukeefilm).
The 2014 Call for Entries, festival venues, and ticket pre-sale dates will be announced in the upcoming months.
About Milwaukee Film
Film can entertain, educate, and empower. It can bring change on levels both intimate and epic.  And it's at its best as a communal viewing experience, with the best possible sound and projection. As a non-profit cultural institution, Milwaukee Film's mission is to communicate all of this to the city that we love, in a way that is both true and unique to Milwaukee.
Visit mkefilm.org for information on the film festival and the organization, membership, special events, and to sign up for the weekly email newsletter (mkefilm.org/newsletter-signup). Connect with Milwaukee Film on Facebook (facebook.com/MilwaukeeFilm), Twitter (twitter.com/mkefilm), Instagram (instagram.com/mkefilm), and the Milwaukee Film blog (mkefilm.org/theblog).
The 6th Annual Milwaukee Film Festival will be held September 25-October 9, 2014.
About the Milwaukee Film Board of Directors
Milwaukee Film's independent board is made up of the following members: Chris Abele; Donna Baumgartner; Tina Chang; Eva Chess; Robert M. Davis, DVM; Karen Ellenbecker; Jeff Fitzsimmons; Alexander P. Fraser; Bill Haberman (Past President); Carmen Haberman; Patti Keating Kahn; Tracey L. Klein; Mary Ann LaBahn; Steve Laughlin (President); Emilia Layden; Marianne Lubar; Sara Meaney; Steve Mech; Barry Poltermann; Bob Pothier; Joseph A. Rock; Julia Taylor. Emeritus members: Tom Barrett, Jacqueline Strayer.
Mentioned in This Press Release
People
:
Alexander P. Fraser
,
Angela Catalano
,
Barry Poltermann
,
Bill Haberman
,
Bob Pothier
,
Carmen Haberman
,
Chris Abele
,
Donna Baumgartner
,
Emilia Layden
,
Eva Chess
,
Jaclyn O'Grady
,
Jacqueline Strayer
,
Jeff Fitzsimmons
,
Jonathan Jackson
,
Joseph A. Rock
,
Julia Taylor
,
Karen Ellenbecker
,
Marianne Lubar
,
Mary Ann LaBahn
,
Patti Keating Kahn
,
Robert M. Davis
,
Sara Meaney
,
Steve Laughlin
,
Steve Mech
,
Tina Chang
,
Tom Barrett
,
Tracey L. Klein
Recent Press Releases by Milwaukee Film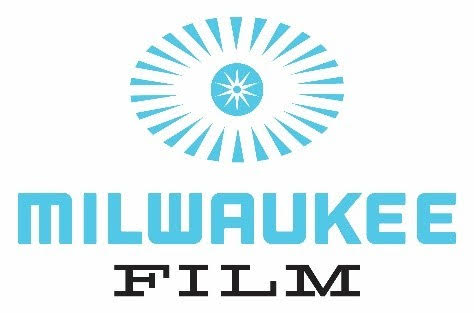 May 10th, 2023 by Milwaukee Film
Milwaukee Film is also pleased to announce the dates for the 16th annual Milwaukee Film Festival, which is set to occur April 11-25, 2024.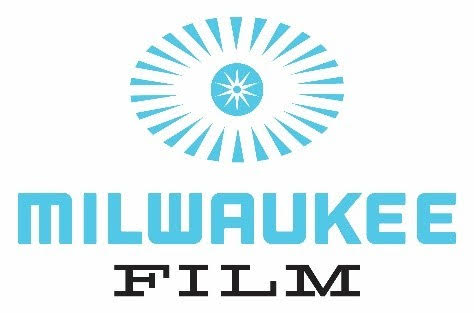 May 9th, 2023 by Milwaukee Film
Gala event to include the film's cast and crew, as well as gay rights leaders from across the state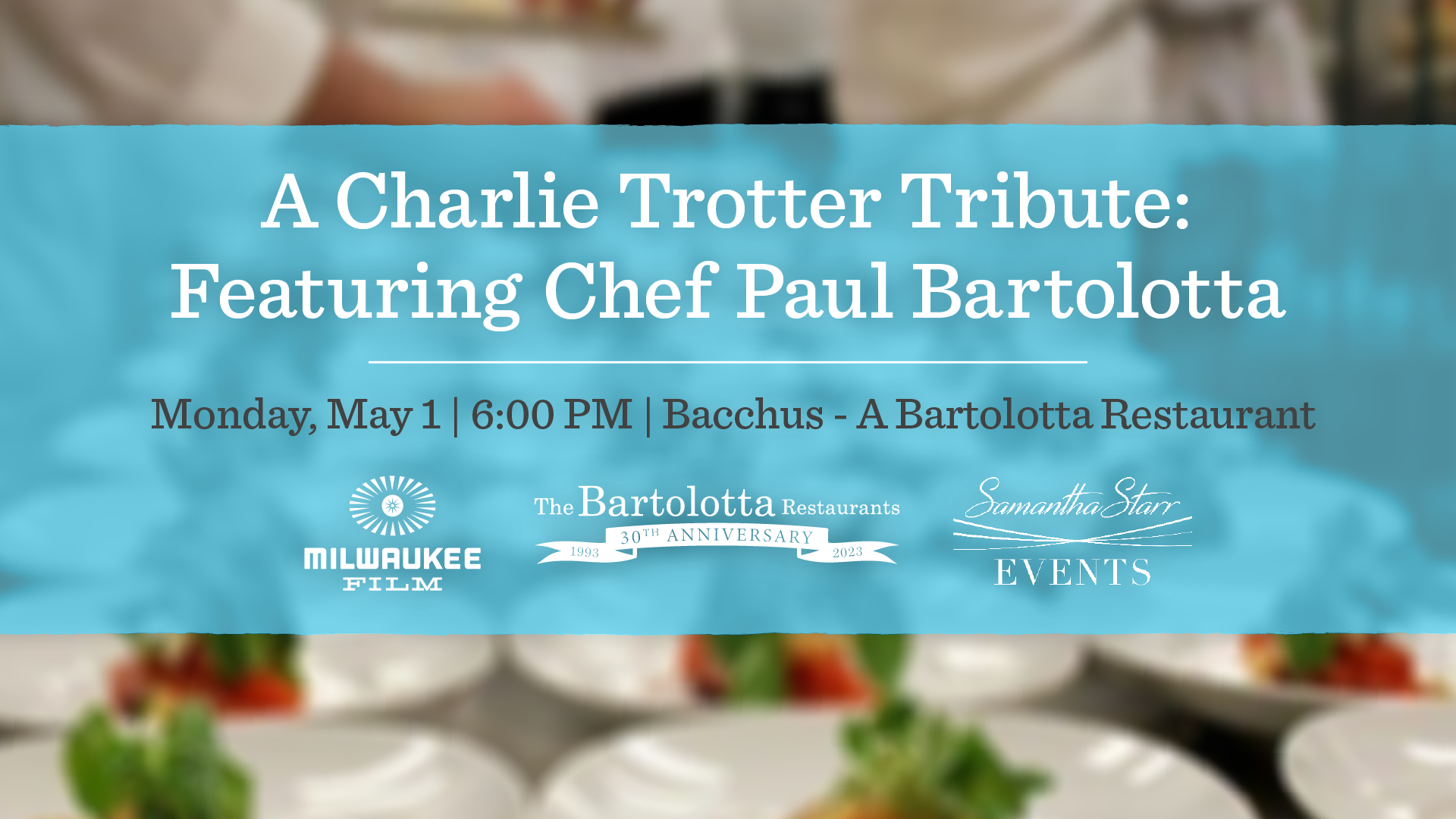 Apr 26th, 2023 by Milwaukee Film
Featuring a five-course meal with five pairings inspired by the film "Love, Charlie: The Rise and Fall of Chef Charlie Trotter," showing at The 2023 Milwaukee Film Festival