Press Release
Milwaukee County Executive Chris Abele Honors Milwaukee Architect Donald Grieb
Mitchell Park Domes Among His Contributions
MILWAUKEE – Today, County Executive Chris Abele and Milwaukee County Parks honor the life and work of architect Donald Grieb, whose architectural contributions helped shape Milwaukee's landscape. Grieb passed away in Houston on February 25, 2018 at the age of 99. Notably, Grieb was the principal architect of one of Milwaukee's most unique and identifiable attractions: the Mitchell Park Horticultural Conservatory, otherwise known as the Domes.
Launched in 1964 by First Lady Claudia "Lady Bird" Johnson, the Domes attracted hundreds of thousands of visitors in their earliest years. The Domes themselves have stood for over fifty years, and have introduced millions of visitors from Milwaukee County and around the world to plants and environments far removed from Wisconsin's temperate forests. Grieb's bold and future-minded design created a structure wholly unique to Milwaukee, and we continue to appreciate the Domes year round.
In a 2016 interview with the Milwaukee Journal Sentinal, Donald Grieb's son,
Donald Grieb Jr
, said of the design: "He woke up at 4 a.m. and it just kind of burst into his head. I remember him making models out of toothpicks and balsa wood at home."
Outside of the Conservatory, Grieb is best known for the Milwaukee County Courthouse Annex over I-43 (which featured the famous "Whaling Wall" mural painted by Robert Wyland), the 1965 Milwaukee Union Station on St. Paul Avenue, and the clock tower that stood in MacArthur Square for many years. These works pushed architectural bounds and created a sense of wonder for Milwaukee and its neighbors. Ultimately, Grieb's adventurous and exploratory style created a series of landmarks that not only provided an identity for Milwaukee but cultivated memories for its people and a legacy for the man who envisioned them.
"Through his architecture, Donald Grieb gave the city of Milwaukee authenticity, character, and an undeniable sense of pride," said County Executive Chris Abele, "His contributions to our community helped create our sense of place, and it's important that in his passing we remember and appreciate his work."
The Domes
Mentioned in This Press Release
Recent Press Releases by Milwaukee County Parks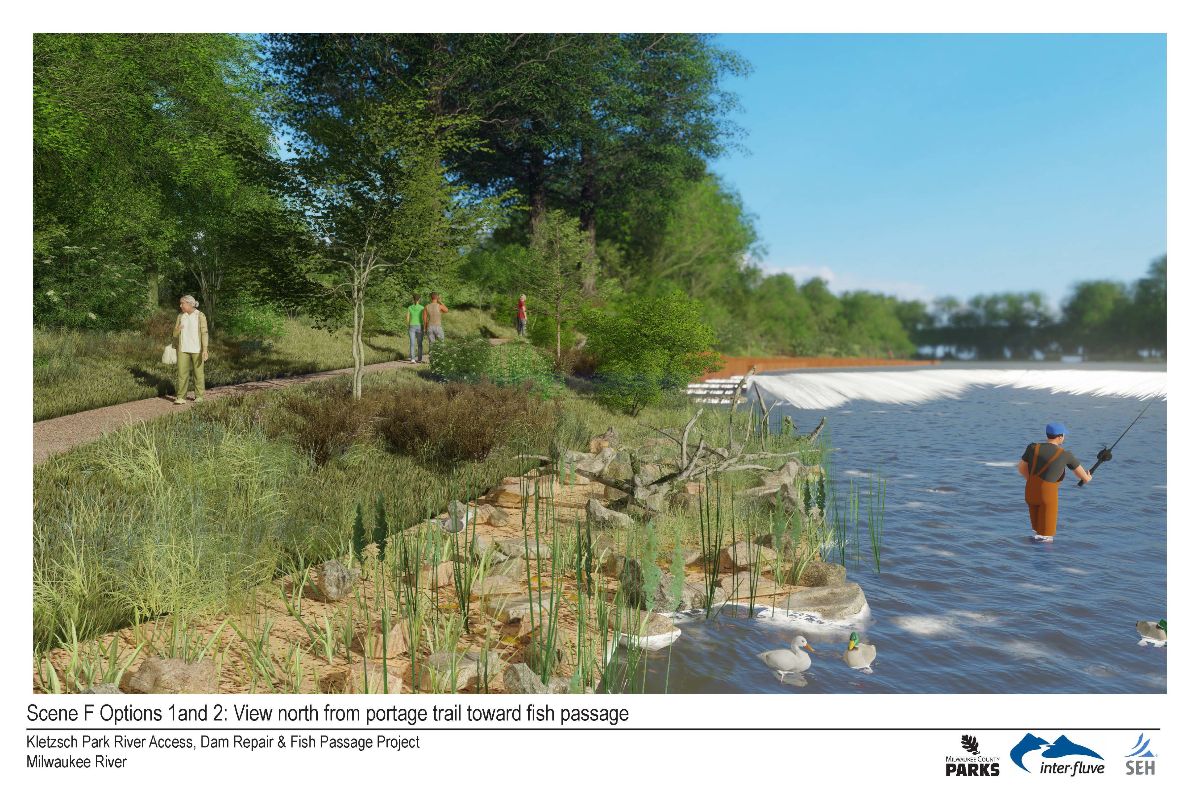 Sep 17th, 2019 by Milwaukee County Parks
The $2 million project in Kletzsch Park is part of an extensive plan to tackle environmental issues in the Milwaukee Estuary Area of Concern.
Jul 25th, 2019 by Milwaukee County Parks
With its Important Bird Area designation, the park system joins 92 sites in Wisconsin, 2,832 sites in the U.S. and 12,000 other sites worldwide as Important Bird Areas.
Jul 11th, 2019 by Milwaukee County Parks
The Camp Out costs $25 for adults per night and $15 for children per night.