Press Release
Marquette accepting applications for ImpactNext business model competition
Partnership with Milwaukee-based Fashion Angels' 'Future She-E-O Contest'
Marquette University's Kohler Center for Entrepreneurship is now accepting applications for its annual ImpactNext business model competition. Entries are due by Thursday, March 26. This year, the competition has broadened its community member category and is seeking applications from entrepreneurs from across Wisconsin, in addition to Marquette students, faculty staff and alumni.
The competition, which focuses on the development of business models and – more specifically – the customer discovery and validation of those models, will culminate with a presentation and awards event on Tuesday, April 21, at 4:30 p.m. in the third-floor ballroom of the Alumni Memorial Union, 1442 W. Wisconsin Ave. Participants have the chance to win up to $10,000 for their start-up.
The Kohler Center is also partnering with Milwaukee-based Fashion Angels, a designer and manufacturer of tween girls' lifestyle and activity products. The company is hosting a national "Future She-E-O Contest," which invites tween girls from across the country to pitch a start-up business idea for a chance to win a $10,000 college scholarship meant to encourage the girls to pursue entrepreneurship in the future. The top five entries will receive a trip to the Fashion Angels' Milwaukee headquarters. In addition to meeting the female founders of the company and receiving a behind-the-scenes tour, the finalists will present their business ideas at the April 21 ImpactNext event – the winner will be selected by a panel of influential business women.
More information, including ImpactNext contest rules and an online application, is available online. For contest or event information, please contact Sarah Eslyn at sarah.eslyn@marquette.edu.
Mentioned in This Press Release
Recent Press Releases by Marquette University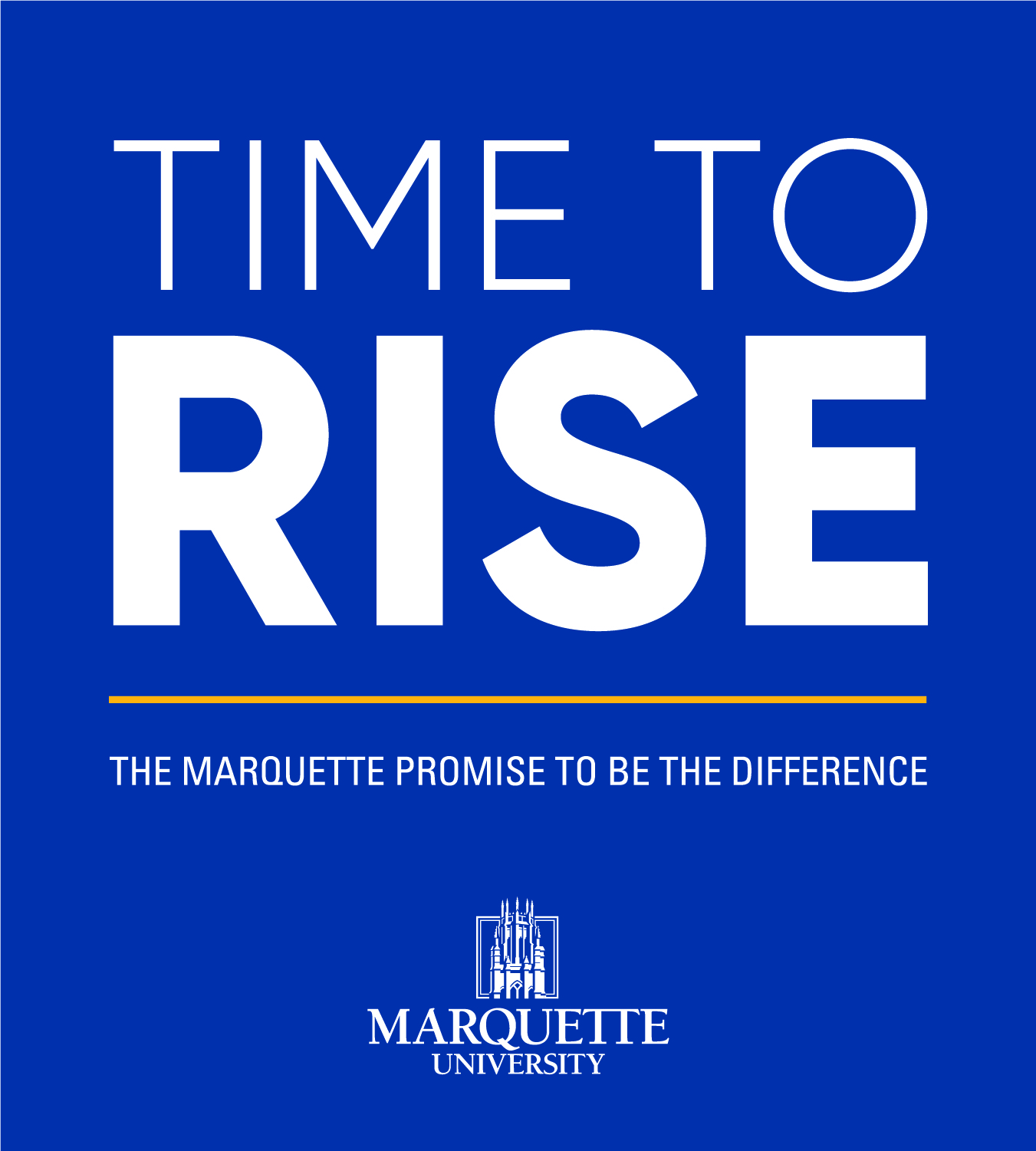 Apr 8th, 2021 by Marquette University
Time to Rise is largest comprehensive fundraising campaign in university history