Press Release
Maker Faire® Milwaukee attendance tops 26,000
After all of the numbers were added, organizers said the first-ever Maker Faire® Milwaukee on Sept. 27 and 28 exceeded all expectations.
MILWAUKEE, WI – (October 8, 2014) After all of the numbers were added, organizers said the first-ever Maker Faire® Milwaukee on Sept. 27 and 28 exceeded all expectations, with more than 26,000 visitors in the Exposition Center and thousands more at outdoor Maker Faire activities at Wisconsin State Fair Park.
Maker Faire Milwaukee was hosted by the Betty Brinn Children's Museum and Milwaukee Makerspace, in collaboration with Make: magazine. The event was sponsored by Brady Corporation.
More than 150 makers exhibited their work — everything from the latest in 3D printers, laser cutters, and robotics; to Halloween special effects and fake snow; to blacksmithing, model trains, knitting, quilting and calligraphy.
Power Racing Series competitions, an ornithopter, the Life Size Mousetrap, a pumpkin trebuchet, the world's smallest jet-powered monster truck and a Tesla coil demonstration were featured on the Wisconsin State Fair Park grounds.
Exhibitors also provided hands-on demonstrations and presentations throughout the weekend to share their processes and skills with Faire-goers. The event offered dozens of unique learning opportunities, including learn to solder classes, book-binding and jewelry-making workshops,leather, andmetal and woodworking and electronics demonstrations.
Plans for the 2015 event are underway and dates will be announced soon. More information, including a sign-up form for the Maker Faire Milwaukee email list, is available at www.makerfairemilwaukee.com.
 Photos from the Maker Faire®
About the Betty Brinn Children's Museum and Milwaukee Makerspace
Milwaukee's Betty Brinn Children's Museum attracts 200,000 visitors annually and provides year-round maker programs in its Be A Maker space, a communal workshop environment that invites visitors to explore a broad range of projects using a variety of materials, tools, digital resources and technologies that encourage children to experiment, learn new skills and share their accomplishments. In addition to the Be A Maker space and Maker Faire Milwaukee, which is independently organized and operated under license from Maker Media, Inc., the Museum's maker initiative includes workshops with guest makers, a Maker-in-Residence program and other DIY-inspired events and activities for visitors.
The Milwaukee Makerspace is a 16,000-square-foot collaborative workshop in Milwaukee's Bay View neighborhood where members (consisting of professionals, hobbyists, artists, crafters and others) share not only their tools, but also their knowledge and their passion for making.
About Brady Corporation
Brady Corporation is an international manufacturer and marketer of complete solutions that identify and protect premises, products and people. Brady's products include high-performance labels and signs, safety devices, and printing systems and software. Founded in 1914, the company has a diverse customer base in electronics, telecommunications, manufacturing, electrical, construction, medical and a variety of other industries. Brady's fiscal 2013 sales were approximately $1.15 billion. The company is headquartered in Milwaukee and as of July 31, 2013, employed approximately 7,400 people in its worldwide businesses. Brady stock trades on the New York Stock Exchange under the symbol BRC. More information is available on the Internet at www.bradycorp.com.
About Maker Faire
Maker Faire is the Greatest Show (and Tell) on Earth – a family-friendly showcase of invention, creativity and resourcefulness, and a celebration of the Maker movement. It's a place where people show what they are making, and share what they are learning.
Makers range from tech enthusiasts to crafters to homesteaders to scientists to garage tinkerers. They are of all ages and backgrounds. The aim of Maker Faire is to entertain, inform, connect and grow this community.
The original Maker Faire event was held in San Mateo, CA and in 2014 celebrated its ninth annual show with some 900 makers and 130,000 people in attendance. World Maker Faire New York, the other flagship event, has grown in five years to 800+ makers and 85,000 attendees. Detroit, Kansas City, Milwaukee, Atlanta, Orlando, Silver Spring, Rome, Oslo, Newcastle, Trondheim, Shenzhen, and are the home of "featured" 2014 Maker Faires (200+ makers), and almost 100 community-driven, independently organized Mini Maker Faires are now being produced around the United States and the world.
About Make Magazine
MAKE is the first magazine devotedentirely to Do-It-Yourself (DIY) technology projects. MAKE unites, inspires, informs, and entertains a growing community of resourceful people who undertake amazing projects in their backyards, basements, and garages. MAKE celebrates your right to tweak, hack, and bend any technology to your will.
Besides the Magazine and the Faire, Make is:
NOTE: This press release was submitted to Urban Milwaukee and was not written by an Urban Milwaukee writer. It has not been verified for its accuracy or completeness.
Mentioned in This Press Release
Recent Press Releases by Betty Brinn Children's Museum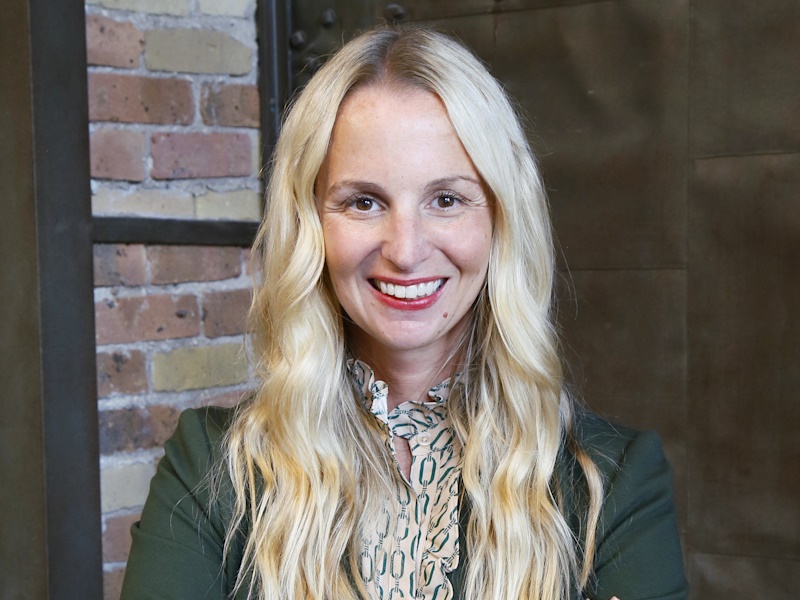 Sep 11th, 2023 by Betty Brinn Children's Museum
Quealy brings strong philanthropic acumen and passion for expanding access to early childhood education