Press Release
Lynden Sculpture Garden Women's Speaker Series Welcomes Cristina Henríquez
Author of "The Book of Unknown Americans" to Speak April 8
The Women's Speaker Series welcomes Cristina Henríquez, author of The Book of Unknown Americans, to the Lynden Sculpture Garden on Wednesday, April 8, 2015 from 7 to 9 pm. The fee for the event is $22 ($18 for members of the Lynden Sculpture Garden) and includes an autographed copy of the paperback edition of The Book of Unknown Americans; refreshments by MKELocalious; and admission to the sculpture garden. Ticketholders are encouraged to come early for a stroll around the grounds (sunset is at 7:26 pm); the reading will begin at 7:30 pm. The Lynden Sculpture Garden is located at 2145 West Brown Deer Road, Milwaukee, WI 53217.
In addition to celebrating the recent release of the paperback edition of her popular novel at Lynden, Henríquez will be meeting with local high school students while in Milwaukee.
More information and online registration at: http://www.lyndensculpturegarden.org/CristinaHenriquez
The Book of Unknown Americans is an extraordinary novel that offers a resonant new definition of what it means to be American. Arturo and Alma Rivera have lived their whole lives in Mexico. One day, their beautiful fifteen-year-old daughter, Maribel, sustains a terrible injury, one that casts doubt on whether she'll ever be the same. Leaving all they have behind, the Riveras come to America with a single dream: that in this country of great opportunity and resources, Maribel can get better.
When Mayor Toro, whose family is from Panama, sees Maribel in a Dollar Tree store, it is love at first sight. It's also the beginning of a friendship between the Rivera and Toro families, whose web of guilt and love and responsibility is at this novel's core. Woven into their stories are the testimonials of men and women who have come to the United States from all over Latin America. Their journeys and their voices will inspire you, surprise you, and break your heart.
Suspenseful, wry and immediate, rich in spirit and humanity, The Book of Unknown Americans is a work of rare force and originality.
"Timely . . . powerful . . . genuinely moving . . . a chronicle of a beautiful Mexican teenager named Maribel Rivera and her admiring friend and neighbor, Mayor Toro. Maribel and Mayor's star-crossed love lends this novel an emotional urgency; the story of their families gives us a visceral sense of the magnetic allure of America, and the gaps so many immigrants find here between expectations and reality. In slowly revealing the back stories behind [their] arrival in America and what they have at stake in remaining here, Henríquez gives us an intimate understanding of the sense of dislocation they experience almost daily, belonging neither here nor there, caught on the margins of the past and the future. She conveys the homesickness they feel—missing not just family and friends but also the heat and light and rhythms of the places they left behind—and their awareness of the fragility of even their most ordinary dreams of safety. The story encapsulate[s] the promises and perils of the American dream . . . Henríquez's myriad gifts as a writer shine." — Michiko Kakutani, The New York Times
"A smartly observed tale of immigrant life that cannily balances its optimistic tone with straight talk. Henríquez is best at capturing the way immigrant life is often an accrual of small victories in the face of a thousand cuts and how ad hoc support systems form to help new arrivals get by." —Kirkus Reviews
"A moving account of those who will do anything to build a future for their children — even if it means confronting the fear and alienation lurking behind the American dream." —Publishers Weekly
About the Author
Cristina Henríquez is the author of The Book of Unknown Americans, which was a New York Times Notable Book of 2014, as well as the novel The World in Half and the story collection Come Together, Fall Apart. Her work has appeared in The New Yorker, The New York Times Magazine, The Wall Street Journal, The Atlantic, and elsewhere, as well as in various anthologies. She lives in Illinois.
About the Women's Speaker Series
The Women's Speaker Series is organized by Margy Stratton, founder and executive producer of MKE Reads, and is sponsored by Bronze Optical with additional support from Boswell Book Company and MKELocalicious.
About the Lynden Sculpture Garden
The Lynden Sculpture Garden offers a unique experience of art in nature through its collection of more than 50 monumental sculptures sited across 40 acres of park, lake and woodland. The sculpture garden is open to art and nature lovers of all ages on Mondays, Tuesdays, Wednesdays and Fridays from 10 am to 5 pm; and Saturdays and Sundays from 12 noon to 5 pm. Closed Thursdays. Admission to the sculpture garden is $9 for adults and $7 for students and seniors; children under 6 and members are free. Annual memberships are also available.
Mentioned in This Press Release
Recent Press Releases by Lynden Sculpture Garden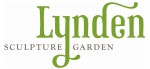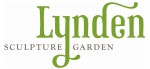 Sep 20th, 2017 by Lynden Sculpture Garden
Admission is $9 general, $7 for students and seniors. Members and children under 6 are free.