Press Release
Lime Launches in Milwaukee for 2023 with Equity and Safety Focus and Industry Leading Gen4 E-Scooter
Milwaukee, WI (March 17, 2023) – This St. Patrick's Day, Lime is encouraging Milkwaukeeans to Ride Green! With warmer weather around the corner, Lime relaunched its fleet of industry leading Gen4 e-scooters today to help residents and visitors get around the city with ease. Lime, the world's leader in shared electric vehicles, returns to Milwaukee for 2023 with a record of strong ridership over the last two years of the city's shared e-scooter program. Lime 's mission to decarbonize transportation aligns closely with the City's Vision 2050 objectives of building a sustainable and balanced transportation system featuring a variety of options to choose from while maximizing the number of people and jobs served Lime recently announced that it became the first micromobility operator to post a full profitable year in 2022 and looks forward to leveraging that global success to build an even better shared e-scooter program for MIlwaukee this year.
"Shared e-scooters continue to push Milwaukee's transportation network into the future and Lime is proud to be a part of the city's sustainability vision. Our success here comes from our understanding that micromobility must be focused on equity, safety, and accessibility. Weare proud of our equity pricing that provides automatic 50% discounts across the Northside and we know how to continually educate riders on sidewalk riding and the rules of the road to prevent riding on the Riverwalk and other prohibited zones to prioritize the safety of riders and non-riders alike. We look forward to continuing to work with our government and community partners to build a transportation system that works for all of Milwaukee" said LeAaron Foley, Director of Government and Community Relations at Lime.
Equity
A key to thriving cities and communities is equitable access to reliable transportation, and Lime considers providing micromobility for all to be a core mission. Lime will continue to build on the success of its Lime Access service in Milwaukee, providing a 70%+ discount off our standard rates to those receiving local, state, or Federal support, like Wisconsin Foodshare, Medicare, SSI, Housing Authority of the City of Milwaukee residents and MCTS Reduced Fare cardholders. Lime shares the city's focus on geographically equitable service, which is why, based on the City's RFP requirements and Opportunity Zones, Lime will be providing automatic 50% discounts for all trips starting Zones 3, 4, and 5 regardless of whether the rider is enrolled in Lime Access.
Building a Sustainable Business
Lime recently became the first micromobility company to post a full profitable year.  Lime's success is due to its focus on being the best partner to cities, working collaboratively to build successful micromobility programs tailored to fit each city's unique needs. This financial success allows Lime to invest in its services to cities and build programs that will last; that are stable and reliable for cities and riders. For Milwaukee, that means continued investments in Lime Access, automatic discounts for riders across the Northside, and even deeper community partnerships to ensure we give back to the communities we serve.
Lime achieved its best year ever, with a record $466 million in gross bookings in 2022, a 33% increase from 2021, and hit Adjusted EBITDA of $15 million. Lime was also profitable on an unadjusted EBITDA basis. Lime provides shared e-bikes and e-scooters in more than 250 cities in nearly 30 countries as it continues its mission to decarbonize transportation globally and serve as an alternative for the car.
Hardware
The Gen4 e-scooter provides riders with the smoothest and most environmentally friendly shared scooter ride ever on a Lime vehicle. The Gen4 also improves rider and pedestrian safety and has a new two-sided kickstand to prevent tipping over and thus preventing clutter.
Highlights of the new vehicle model include:
Swept back handlebars, a first for shared e-scooters and reminiscent of bike handles, allowing for more a comfortable grip.
Dual hand brake system to make slowing and stopping easier and more immediate when needed.
Lowered baseboard to optimize the center of gravity on the scooter and make getting on and off easier.
New kickstand with two legs to help avoid scooters from being tipped over when parked, which can help to reduce clutter on sidewalks.
Enhanced suspension and larger wheels mean a smoother ride over cracks, warped pavement and anything else the cityscape can throw at you.
Most important of all is the addition of a swappable battery, which will drive even greater efficiency in our operations and further reduce the carbon emissions of scooter riding.
About Lime
Lime's mission is to build a future where transportation is shared, affordable, and carbon-free. As the world's largest provider of shared electric vehicles, Lime partners with cities to deploy electric bikes and scooters to serve any trip under five miles. A Fast Company Brand That Matters in 2022, Lime has powered more than 400 million rides in nearly 250 cities across five continents, spurring a new generation of clean alternatives to car ownership. Learn more at li.me.
Mentioned in This Press Release
Recent Press Releases by Lime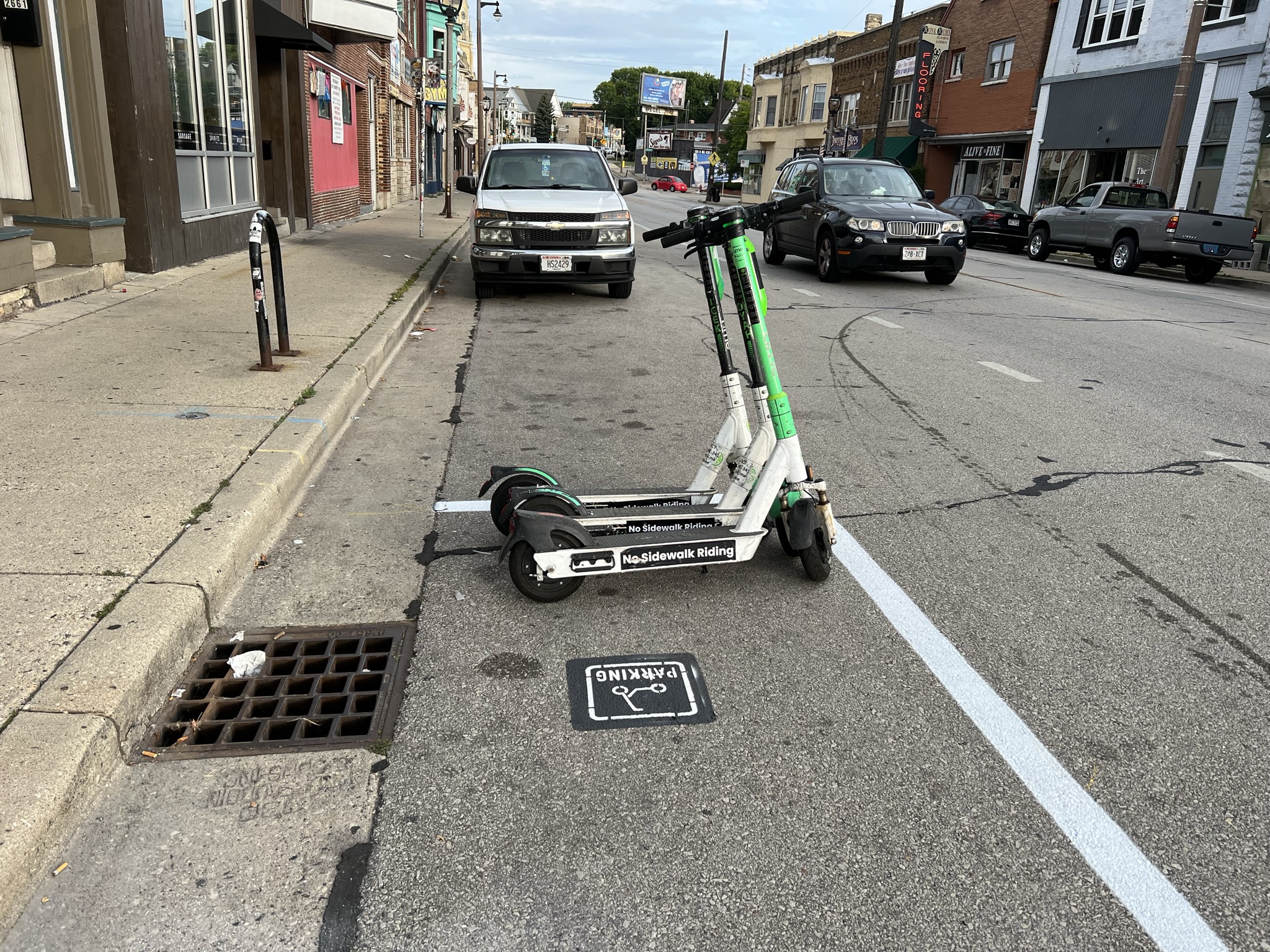 Sep 2nd, 2022 by Lime
Since Lime first launched in Milwaukee over 140,000 riders have taken over 565,000 trips on Lime vehicles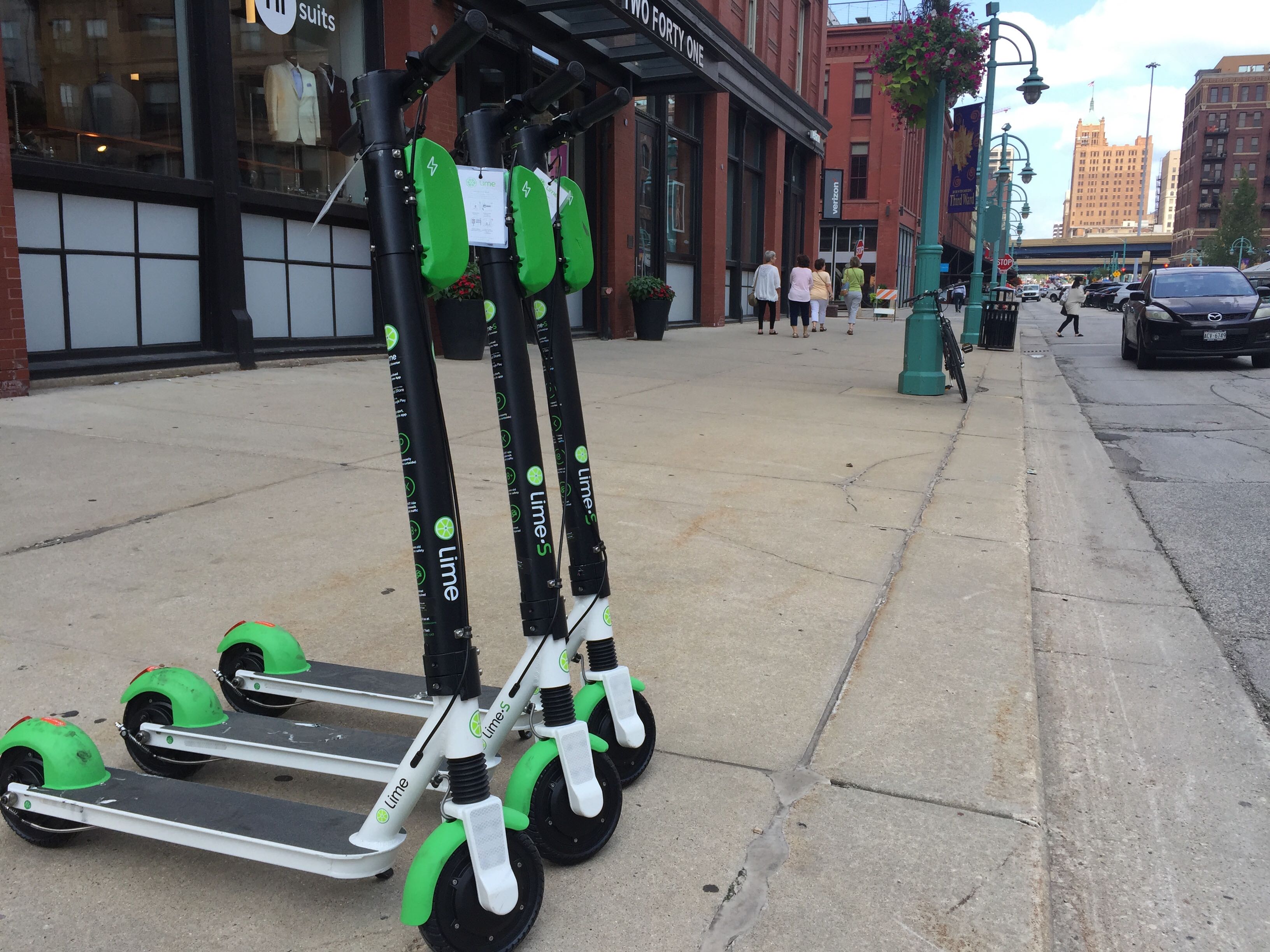 Aug 8th, 2019 by Lime
Lime also announces Running Rebels as Lime Hero recipient.