Press Release
Leah Reaches 400+ Grassroots Wisconsin Endorsements
Support for Leah's campaign grows among local activists
Brookfield, Wis. — Nurse and U.S. Senate candidate Leah Vukmir unveiled a new list of endorsements from Wisconsin business leaders, grassroots activists and elected officials Tuesday, making her total list of public endorsers more than 400.
"Every stop I make across Wisconsin, I meet new people who are excited about replacing our do-nothing junior senator with someone who has proven she will deliver," Leah said. "With every vote coming so close in the Senate, Wisconsinites want to send the right Republican — who we know will take the tough conservative votes — to DC."
New endorsers include state Reps. Mary Felzkowski, R–Irma, Rob Swearingen, R–Rhinelander, and Treig Pronschinske, R-Mondovi. More endorsers are included below:
Nancy Allen, Grassroots Activist
Oregon
Frederick Ballerini, Healthcare Professional
Jackson
Curt Bartel, Business Leader
Oconomowoc
Thomas Bartell Jr., Attorney
Franklin
Randy Bauer, Grassroots Activist
Menomonie
Rick Bauzenberger, Business Leader
Mequon
Jim Behrend, Register of Deeds
Delafield
Carol Benitez, Business Leader
New London
Keith Best, Baseball Announcer & Grassroots Leader
Waukesha
Jacob Blazkovec, Healthcare Professional
Algoma
Paul Bonneson, Attorney
Brookfield
Kathi Boziel, Business Leader
Wind Lake
Ben Broghammer, Healthcare Professional
Mequon
Jess Brooks, Healthcare Professional
Saukville
Jill Brooks, Healthcare Professional
Oak Creek
Davis Buslee, Business Leader
Delafield
Carol Cady, Grassroots Activist
Arbor Vitae
Nancy Carpenter, Business Leader
Milwaukee
Darrel Chapin, Business Leader
Oshkosh
Kathleen Cogswell, Healthcare Professional
Hartland
Tim Cogswell, Business Leader
Hartland
Jerry Derr, Business Leader
Madison
Mary Felzkowski, State Representative
Irma
Chad Ferguson, Business Leader
Madison
Maureen Fitzsimmons-Vanden, Superintendent
Erin
Dick Fleissner, Business Leader
Milwaukee
Glenn Frankovis, Law Enforcement
Sullivan
Kathy Fritz, Business Leader
Cambridge
Devin Gatton, Grassroots Activist
Milwaukee
Phillip Georges, Attorney & Grassroots Activist
Mequon
Jenna Golem, Business Leader
Oshkosh
Patricia Green, Health Care Professional
Ripon
Marsha Haasch, Educator
Lomira
Charles Hagen, Business Leader
Two Rivers
Robert Hartwig, County Supervisor
Cedarburg
Carol Heup, Business Leader
Waukesha
Jon Heup, Business Leader
Waukesha
Bill Hilgemann, Business Leader
Stratford
Dennis Hipenbecker, Faith Leader
Wauwatosa
Tom Hoffman, Business Leader
Wauwatosa
Marlene Ilecki, Business Leader
Milwaukee
Pete Jacoby, Fire Fighter
Stevens Point
Denis Kelling, County Supervisor
West Bend
Christine Kirst, Nurse
West Bend
Maggie Kremer, Health Care Professional
Waukesha
Keith Krueger, Business Leader
Neenah
David Larson, Business Leader
Verona
Rosemary LeMahieu, Grassroots Activist
Cascade
Jennifer London, Business Leader
Milwaukee
John Marra, Law Enforcement
Williams Bay
Kim McCollum, Business Leader
St. Cloud
Micheal McTrustry, Healthcare Professional
Burlington
Amanda Medina-Roddy, School Board
Waukesha
Van Mobley, Village President
Thiensville
Carl Morsbach, Farmer
Arkansaw
Helen Nasep, Grassroots Activist
Manitowoc
Jack Nasep, Grassroots Activist
Manitowoc
Emily Neumann, Nurse
Hubertus
Jane Nikolai, County Treasurer
Racine
Bob Olson, Grassroots Activist
Mikana
Patrick Olson, Farmer
Surgeon Bay
Nancy Petak, Grassroots Activist
Deforest
Leroy Ploeger, Business Leader
Wausau
Ted Preiser, Veteran
Elkhorn
Treig Pronschinske, State Representative
Mondovi
Judy Pulvermacher, Grassroots Activist
Lodi
Kim Queen, Veteran
Milwaukee
John Reiff, Veteran
Elkhorn
Joseph Rezek, Veteran
Delevan
John Ricciardi, Business Leader
Wausau
Ethan Roberts, Attorney
Plymouth
Cody Robinson, Veteran
Waukesha
Mike Rodriguez, Business Leader
Germantown
Zachary Rodriguez, College Republican
UW-Parkside
William Ross, Grassroots Activist
Shawano
Julie Runyan, Nurse
Ettrick
Richard Rust, Veteran
Pewaukee
John Scherer, Veteran
Delevan
Dave Schimmels, Electrician
Kewaskum
Tom Schinke, Veteran
Elkhorn
Kenneth Schmitt, Veteran
Elkhorn
Tony Sciurba, Business Leader
Greenfield
Patricia Seabloom, Business Leader
Amery
Betsy Sedelbauer, Pilot
Hixton
Zach Shiels, Healthcare Professional
Brookfield
Terry Shoemaker, Grassroots Activist
Fond du Lac
Pete Kohlhoff, Business Leader
Oshkosh
Rob Simonson, Grassroots Activist
Waukesha
Stephanie Southwell, Grassroots Activist
Mequon
Rob Swearingen, State Representative
Rhinelander
Hannah Testin, Grassroots Activist
Stevens Point
Jackie Trudell, Grassroots Activist
Appleton
Patricia Walling, Grassroots Activist
Hayward
Dave Westlake, Veteran and Business Leader
Hartland
Edward Willing, Board Trustee
Caledonia
Gerald Wrench, Grassroots Activist
Marinette
Al Wright, Veteran
Sparta
Shirley Yaeger, Town Board
Weyauwega
Fred Young, Business Leader
Racine
Avner Zarmi, Rabbi
Milwaukee
Leah Vukmir is a nurse, military mom and conservative with a proven record of reform who is running to bring the Wisconsin Way to Washington. She currently serves as a state senator from Brookfield.
Leah for Senate
Mentioned in This Press Release
People
:
Al Wright
,
Amanda Medina-Roddy
,
Avner Zarmi
,
Ben Broghammer
,
Betsy Sedelbauer
,
Bill Hilgemann
,
Bob Olson
,
Carl Morsbach
,
Carol Benitez
,
Carol Cady
,
Carol Heup
,
Chad Ferguson
,
Charles Hagen
,
Christine Kirst
,
Cody Robinson
,
Curt Bartel
,
Darrel Chapin
,
Dave Schimmels
,
Dave Westlake
,
David Larson
,
Davis Buslee
,
Denis Kelling
,
Dennis Hipenbecker
,
Devin Gatton
,
Dick Fleissner
,
Edward Willing
,
Emily Neumann
,
Ethan Roberts
,
Fred Young
,
Frederick Ballerini
,
Gerald Wrench
,
Glenn Frank
,
Glenn Frankovis
,
Hannah Testin
,
Helen Nasep
,
Jack Nasep
,
Jackie Trudell
,
Jacob Blazkovec
,
Jane Nikolai
,
Jenna Golem
,
Jennifer London
,
Jerry Derr
,
Jess Brooks
,
Jill Brooks
,
Jim Behrend
,
John Marra
,
John Reiff
,
John Ricciardi
,
John Scherer
,
Jon Heup
,
Joseph Rezek
,
Judy Pulvermacher
,
Julie Runyan
,
Kathi Boziel
,
Kathleen Cogswell
,
Kathy Fritz
,
Keith Best
,
Keith Krueger
,
Kenneth Schmitt
,
Kim McCollum
,
Kim Queen
,
Leah Vukmir
,
Leroy Ploeger
,
Maggie Kremer
,
Marlene Ilecki
,
Marsha Haasch
,
Mary Felzkowski
,
Maureen Fitzsimmons-Vanden
,
Micheal McTrustry
,
Mike Rodriguez
,
Nancy Allen
,
Nancy Carpenter
,
Nancy Petak
,
Patricia Green
,
Patricia Seabloom
,
Patricia Walling
,
Patrick Olson
,
Paul Bonneson
,
Pete Jacoby
,
Pete Kohlhoff
,
Phillip Georges
,
Randy Bauer
,
Richard Rust
,
Rick Bauzenberger
,
Rob Simonson
,
Rob Swearingen
,
Robert Hartwig
,
Rosemary LeMahieu
,
Shirley Yaeger
,
Stan Babicz
,
Stephanie Southwell
,
Ted Preiser
,
Terry Shoemaker
,
Thomas Bartell Jr.
,
Tim Cogswell
,
Tom Hoffman
,
Tom Schinke
,
Tony Sciurba
,
Treig Pronschinske
,
Van Mobley
,
William Ross
,
Zach Shiels
,
Zachary Rodriguez
Recent Press Releases by State Sen. Leah Vukmir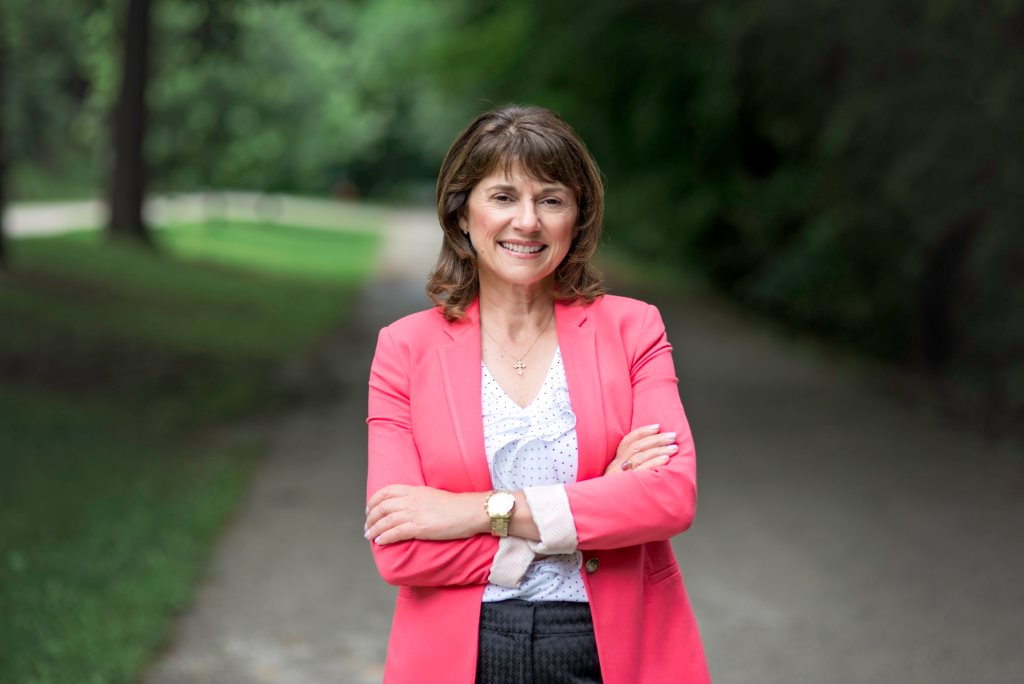 Oct 30th, 2018 by State Sen. Leah Vukmir
"Government doesn't create jobs, but it can create a friendly environment for job growth and economic prosperity."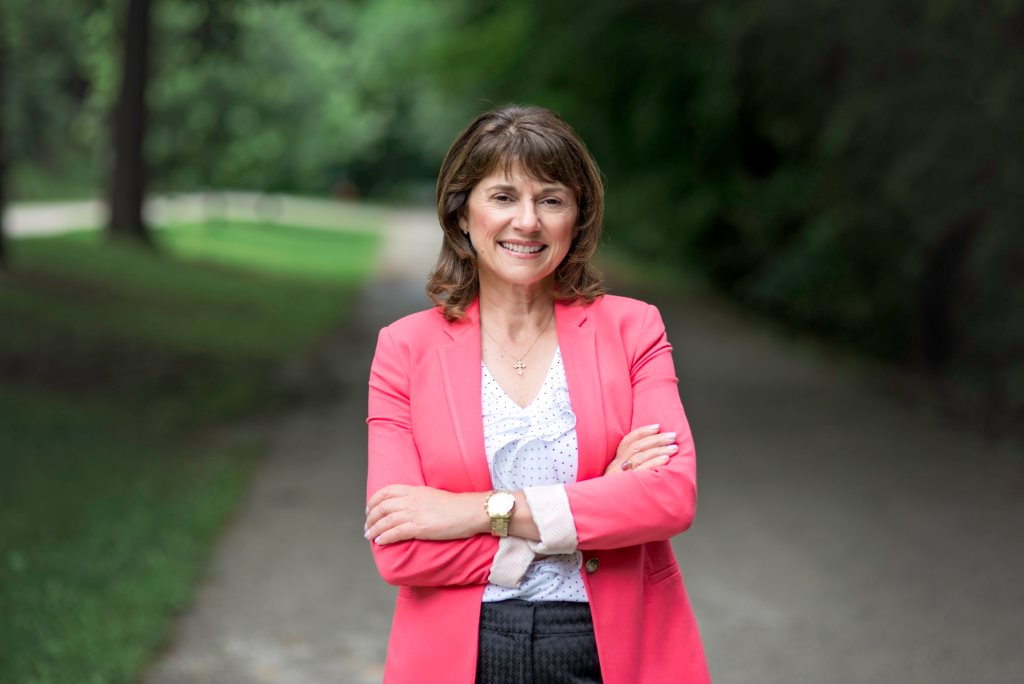 Oct 29th, 2018 by State Sen. Leah Vukmir
"I'm honored to have the Milwaukee Police Association's endorsement."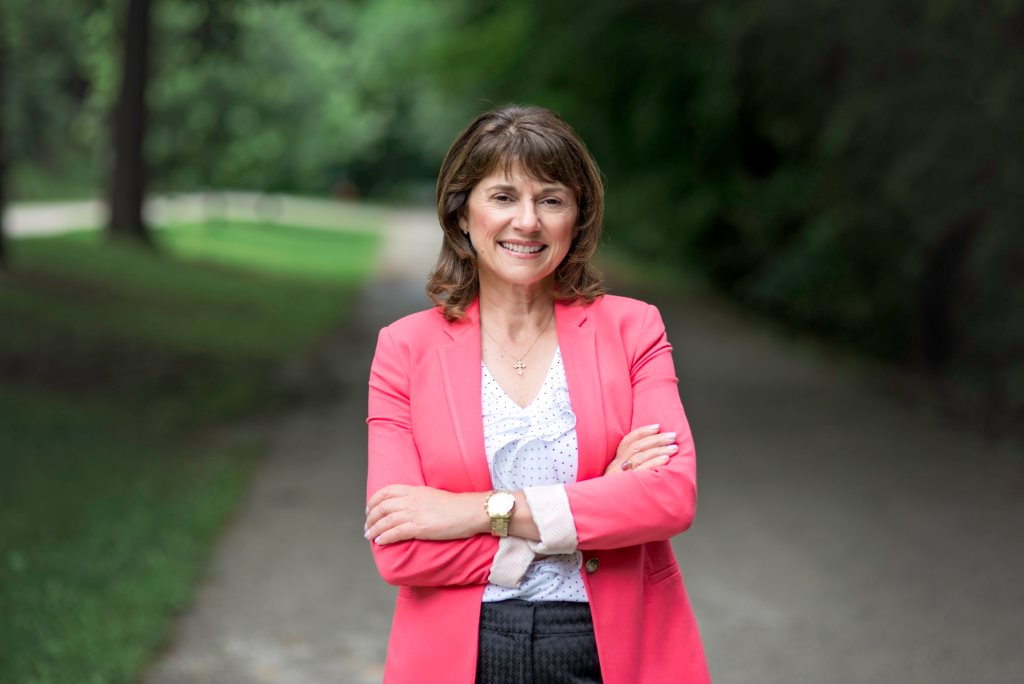 Oct 24th, 2018 by State Sen. Leah Vukmir
"We could have criminals, drug lords and terrorists from the Middle East in this caravan..."