Press Release
John Humphries Officially Launches Campaign for State Superintendent
Pledges accountability, partnership and taking politics out of schools so that we can improve education for every child in Wisconsin.
With a bipartisan group of elected officials, business leaders, parents and educators standing behind him, John Humphries officially launched his campaign for State Superintendent, Department of Public Instruction, with community and press events in Milwaukee and Madison yesterday.
Speaking in the morning before a packed audience at the Milwaukee cafe and community gathering spot Coffee Makes You Black, Humphries drew a stark difference between himself and the current administration.
"Our children have suffered for decades from stagnant achievement due to a lack of vision and innovation. Before the current administration took office 16 years ago, we were top 10 in reading.  Today, Wisconsin's 4th graders are 25th in the nation in reading and our achievement gaps are the worst in the nation.
It's time for new leadership because it's not good enough when kids who can't read are pushed through the system. The school to prison pipeline isn't good enough. In fact, it's shameful and I say 'Wisconsin can do better.'"
Humphries unveiled a three-fold platform underlying his vision and commitment to improving education for every child in Wisconsin:
Accountability for Results: from Pre-K through College.
Empowering local parents and educator by ensuring DPI is the partner they need.
Getting politics out of schools and putting the interests of children first. Always.
At the afternoon event held at Monona Terrace in Madison, Humphries expounded upon his vision, including the introduction of honest school report cards, enhanced career education and mechanisms to hold DPI accountable.
He also discussed new and improved pathways to success for outstanding educators, reduced statewide testing mandates combined with high expectations of all students, and an emphasis on local control that stops funding politicians' priorities and starts focusing funding on the needs of children.
State Representative-Elect Jason Fields (D-Milwaukee) served as the host for the launch events. Fields and State Representative Jeremy Thiesfeldt (R-Fond du Lac), who also spoke at yesterday's events, are serving as co-chairs of the Humphries campaign.
Fields spoke passionately about Humphries' vision of achievement for every student and accountability for everyone in education as messages members of Milwaukee's African-American community hunger for.
"Milwaukee's underserved communities might care about job security for their union members, they might care about "local control" and they might care about complex funding formulas. But what they really care about, more than anything, is what all parents across this state want: an effective education for their children. One that will give them every opportunity for a meaningful future – whether that is college attainment or workforce readiness. And that is what John is passionate about delivering."
Echoing that statement was Eric Edwards, a father of six Milwaukee Public School students and an MPS alumni himself, who shared his decades-long experiences as a deeply involved parent trying to find the right schools to challenge his children. It was, he said, "not atypical" of the many Milwaukee parents he knows who struggle to find consistent and strong educational opportunities for their children from K-12.
Paul Sweeney of PS Capital Partners and one of the prominent business leaders supporting Humphries' campaign spoke about the economic impact on the state of extending for another generation the inadequate preparation Wisconsin students are receiving for college and career.
"Everywhere I turn, business leaders speak with deep concern about the tens of thousands of jobs that are going unfilled today because of a lack of qualified applicants, and the bigger calamity staring at us when tens of thousands of today's workers retire. Their oft-repeated request is for our education system to teach all students both the hard and soft skills that are so critical to lifelong learning and being a productive worker and member of society. And that's what John Humphries is focused on like a laser."
Also lending their enthusiastic support to Humphries at the campaign launch were educators and student advocates from across the state.
Cheryl Ward, founding member of the Wisconsin Reading Coalition, remarked that "almost every subgroup of students in Wisconsin underperforms the national average for that subgroup. We have an urgent need to improve reading outcomes for all students in our state. Wisconsin Reading Coalition is supporting John Humphries for State Superintendent because he understands this urgency and will act on it."
Dr. Mati Palm-Leis, Superintendent of the Washington Island School District (the state's smallest school district) and a colleague of Humphries' for nearly two decades, emphasized that "from the biggest school districts in Milwaukee and Madison to the smallest like my own, we can all be certain that John Humphries will ensure that DPI is a partner to all and dedicated to the success of every student who comes through our doors."
This sentiment was shared by Amanda Heisner, an educator from Mineral Point who is co-chairing with Dr. Palm-Leis the "Educators for Humphries" campaign committee.
The final guest speaker was Teri Dary, a former DPI staff member who worked in Special Education and Service Learning, and who is now President of the National Coalition for Academic Service-Learning. Dary is leading a "Retired and Former DPI Employees for Humphries" campaign committee.
In concluding his remarks Humphries reminded the audience that he's an educator by training, not a politician.
"This won't be easy – defeating an incumbent never is. But I'm not doing this because I thought it would be easy. I'm doing this because it's right. It's right for Wisconsin. It's right for Wisconsin's children. And it's right because we've got the best solutions."
Humphries for Schools
Mentioned in This Press Release
Recent Press Releases by John Humphries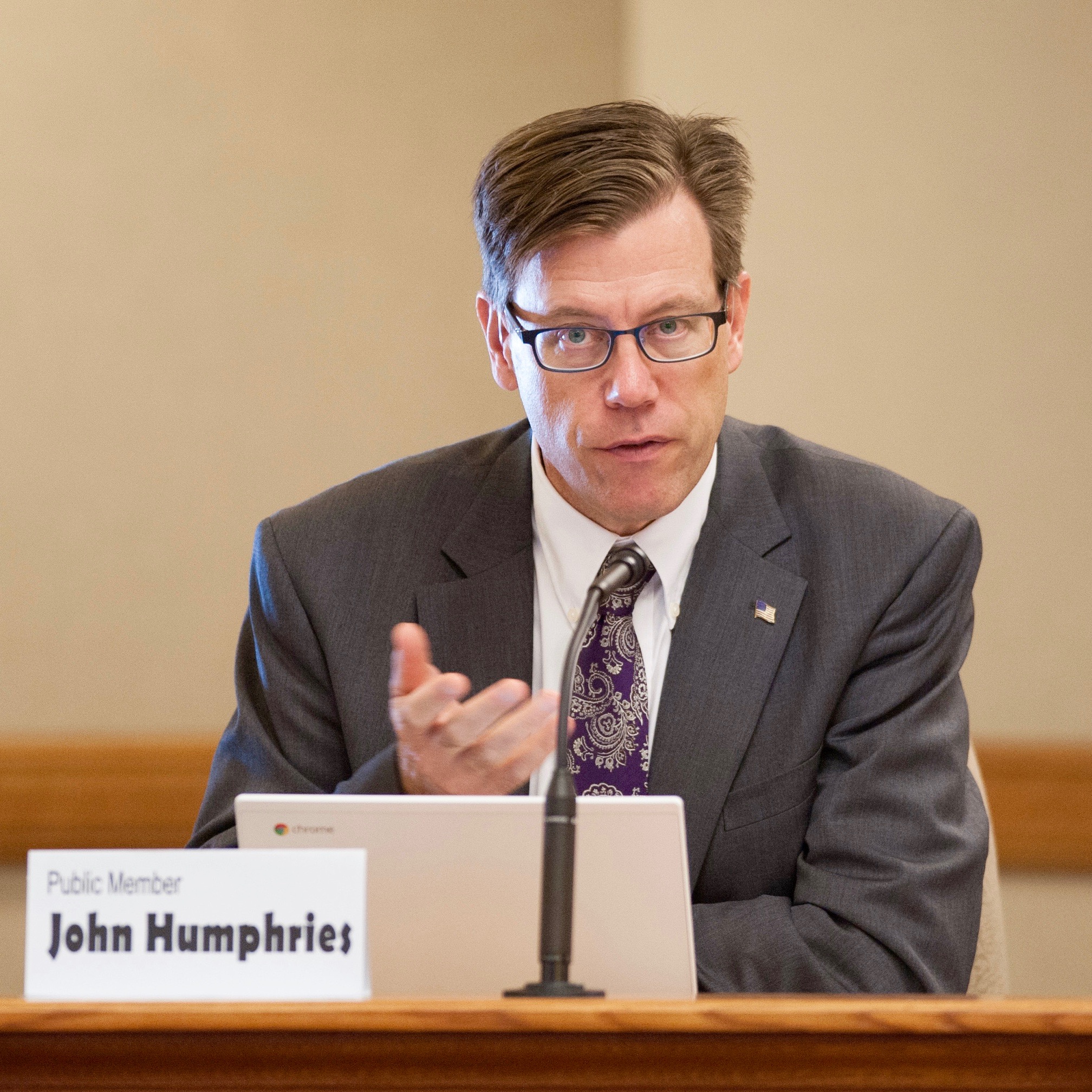 Feb 21st, 2017 by John Humphries
"I look forward to seeing a vigorous public debate between the remaining candidates over the next 6 weeks."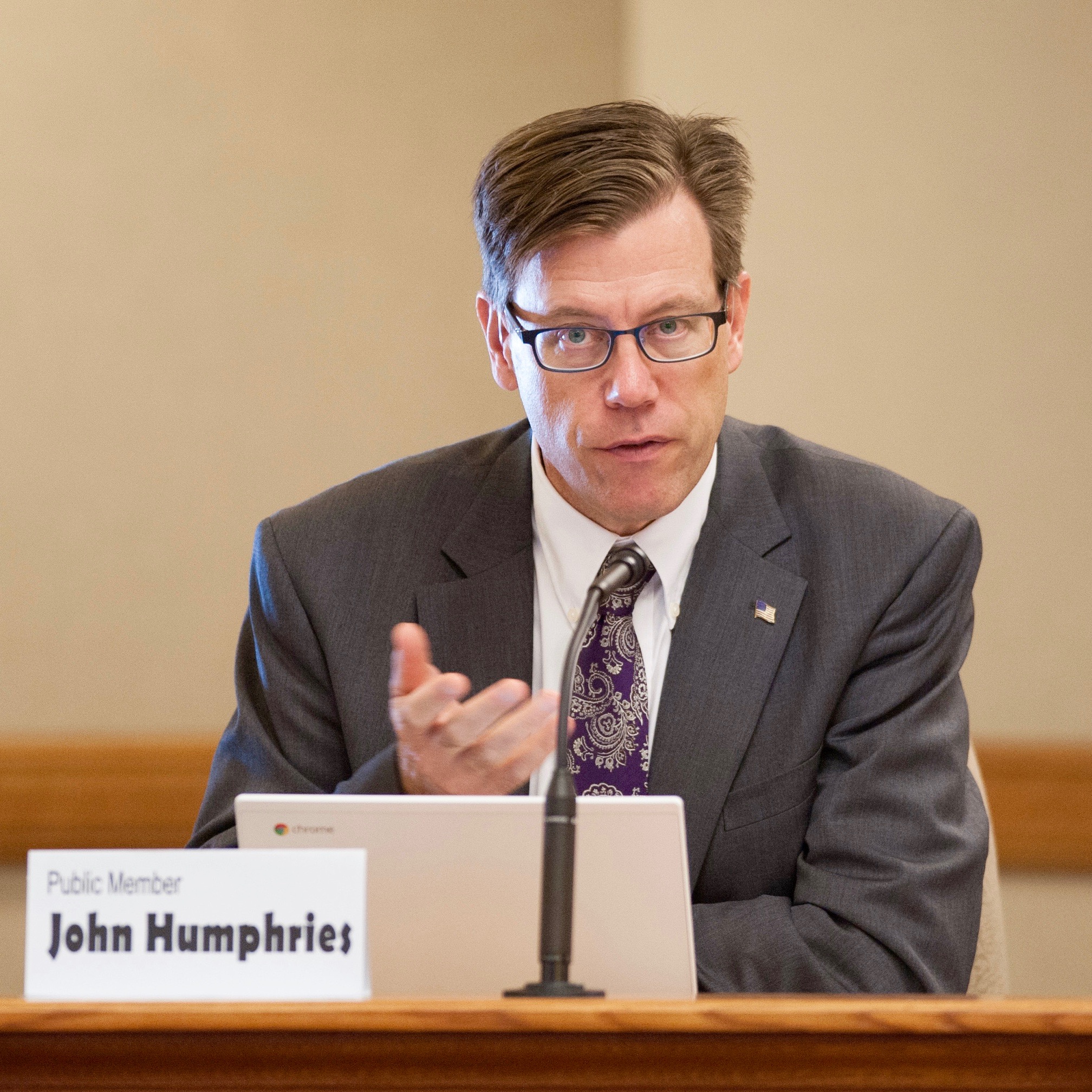 Feb 9th, 2017 by John Humphries
"For too long, Wisconsin has failed to systematically leverage and support local opportunities for student training across the state."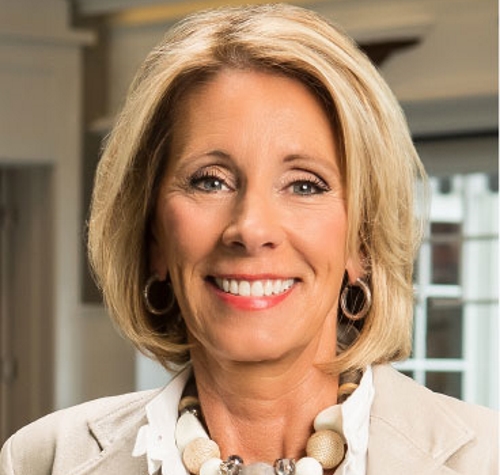 Feb 7th, 2017 by John Humphries
"We congratulate Besty DeVos on her confirmation as Secretary of Education"