Press Release
Jewish Museum Milwaukee programs encourage unity and reflection
Programming seeks to overcome divides and inspire people to interact and show tolerance
Milwaukee, WI: As part of its current exhibit, The Seventh Day: Revisiting Shabbat, Jewish Museum Milwaukee will host a variety of programs that explore how the Sabbath is observed from a perspective of diversity, and hopes to bring people together with a lineup that goes beyond Judaism, with relevance for all. Program topics include the benefits of a digital detox, mindfulness practices for teens, and how people of different faiths set aside time for prayer and rest. The exhibit and programs encourage each visitor to put the concept of a day of rest into the context of his or her own life, and take time to learn from others of all faiths and backgrounds.
The first step to doing that is to take a break from all things digital, primarily from social media. Philip Chard, psychotherapist and writer of Milwaukee Journal Sentinel's weekly column, "Out of My Mind," will explore the emotional and psychological effects that a digital detox can bring in the program Recharging the Mind: Psychological Effects of Unplugging with Philip Chard. The program will take place Wednesday, November 8, 7–8:30 p.m.
"We are thrilled to have this opportunity to learn from Philip Chard. These days, it's easy to forget to take a few moments for ourselves, and become isolated in our own digital worlds," said Patti Sherman-Cisler, Jewish Museum Milwaukee's executive director. "At a time when there are calls to overcome deep divides dug by ignorance and hate, Jewish Museum Milwaukee is helping visitors take a step back and connect their lives to others of different backgrounds, in turn spurring acceptance and diversity."
Chard will discuss actionable approaches to creating and sustaining a healthy mind and body and compelling interfaces between the need to disconnect and traditional religious practices surrounding the Sabbath. The presentation will be followed by a signing of Chard's second book Nature's Way: Experiencing the Sacred in the Natural World, which will be available for purchase.
Admission to the program is $12 for non-members and $7 for members. Parking is free.
Additional programs explore ways for people of all faiths, backgrounds and ages to make time for rest and engage in mindful practices. Highlights include:
Seventh Day Café: Mindfulness for Teens
Sunday, October 8, 1–3 p.m.
Led by certified mindfulness instructor Jennifer Moglowsky and in partnership with Growing Minds, this program features a workshop for teens on mindful practices to reduce stress and find strategies to make space for rest and rejuvenation.
The workshop will include a tour of the exhibit and strategies for addressing the things that participants do on autopilot and how to create strategies for mindful decision making. This is a way to counter rising stress levels in teens, which the American Psychological Association reported in a 2014 study rival adult levels.
Program admission is free, sponsored by Bader Philanthropies.
Framing the Sabbath: Interfaith Perspectives
Thursday, October 19, 7–8:30 p.m.
Jewish Museum Milwaukee and the Interfaith Conference of Greater Milwaukee will conduct a diverse discussion of how people of faith set aside time for prayer and rest. Panelists will include representatives from African Methodist Episcopal, Baha'i, Church of Jesus Christ of Latter-day Saints (Mormon), Muslim, Roman Catholic and Jewish traditions.
Program admission is $3. Museum and Interfaith Conference members are free.
For a full list of programs visit: http://jewishmuseummilwaukee.org/events.
About The Seventh Day: Revisiting Shabbat
Thirty international artists explore ever-changing opportunities for rest and renewal in an exhibit at Jewish Museum Milwaukee. The diverse works on display range from lithographs and paper cuts to items fashioned from recycled metal and wood. Among the artists represented is Milwaukee native Deborah Ugoretz. The exhibit was organized by the Hebrew Union College-Jewish Institute of Religion Museum of New York.
The exhibit will be on view through December 31 at Jewish Museum Milwaukee. Museum hours are Monday–Thursday 10 a.m.–5 p.m. (open until 7 p.m. on the third Thursday of every month), Friday 10 a.m.–3 p.m. and Sunday 12 p.m.–4 p.m. For more information visit www.jewishmuseummilwaukee.org.
About Jewish Museum Milwaukee: Jewish Museum Milwaukee is dedicated to preserving and presenting the history of the Jewish people in southeastern Wisconsin and celebrating the continuum of Jewish heritage and culture. The history of American Jews is rooted in thousands of years of searching for freedom and equality. We are committed to sharing this story and the life lessons it brings with it, so that we may enhance the public's awareness and appreciation of Jewish life and culture.
NOTE: This press release was submitted to Urban Milwaukee and was not written by an Urban Milwaukee writer. It has not been verified for its accuracy or completeness.
Mentioned in This Press Release
Recent Press Releases by Jewish Museum Milwaukee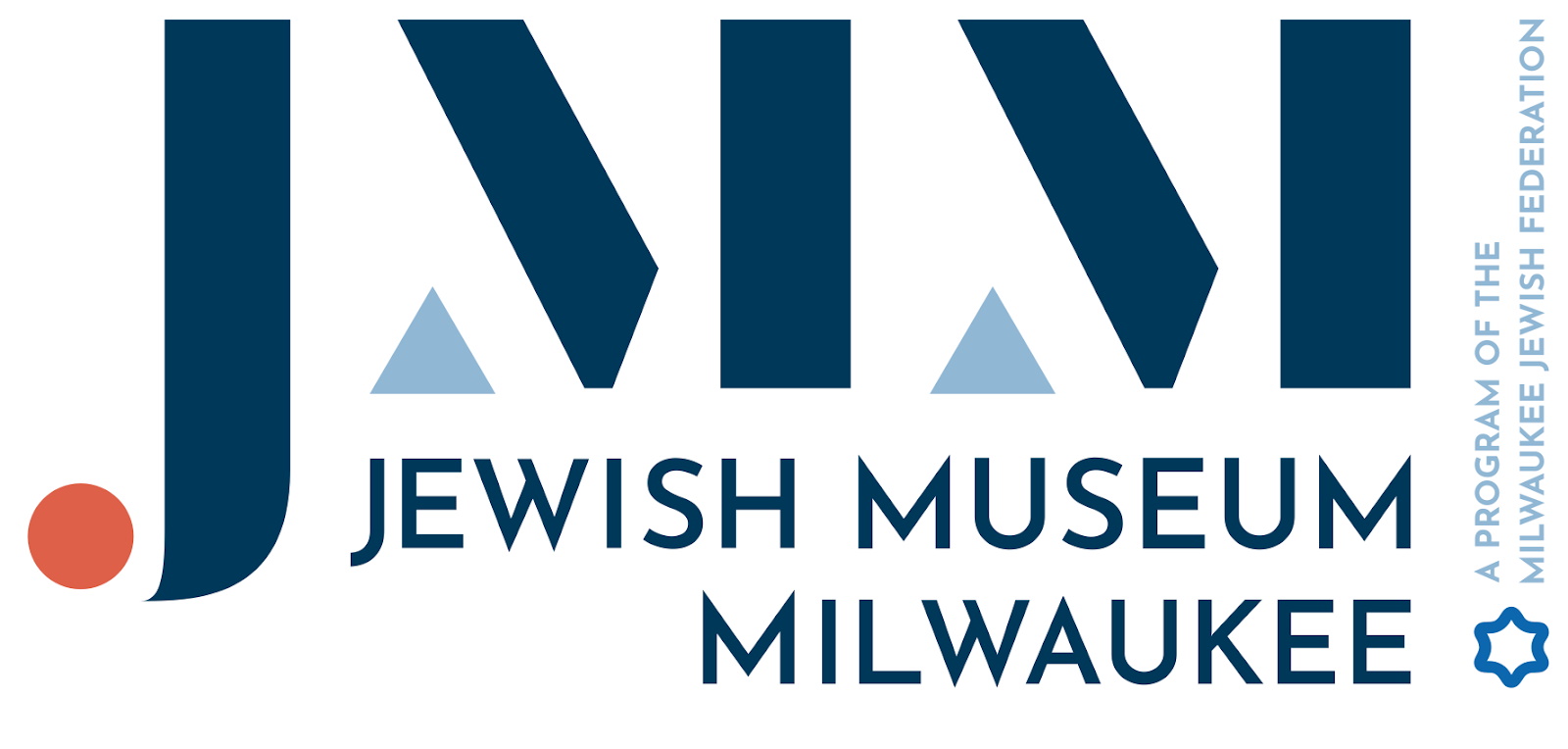 Aug 23rd, 2023 by Jewish Museum Milwaukee
Jewish Museum Milwaukee invites visitors to explore how female artists, using textiles as their medium, challenge social expectations by infusing this soft medium with social and political awareness.