Press Release
Holiday Happenings at the Milwaukee Art Museum
Special holiday events include cooking class, Museum Store Sunday holiday shopping event, free live music in Windhover Hall and much, much more
Milwaukee, Wis. – October 24, 2017 – The Milwaukee Art Museum is known in Milwaukee as a great destination to take in exhibitions from world-renowned artists as well as a gathering place for friends and family with activities and cafés. But it's also a great place to visit during the holidays.
The Milwaukee Art Museum offers a variety of events for visitors of all ages. With a Holiday Cooking Class, holiday shopping events in the Museum Store, as well as free live music in Windhover Hall throughout December, the Milwaukee Art Museum has something for everyone.
Here's the schedule of events and exhibitions for the season:
Holiday Happenings
Holiday Cooking Class
Thursday, November 2, 6:30–8:00 p.m.
Discover the art to hosting a great holiday dinner, during this special demonstration by the Museum's culinary team. Sample the prepared dishes, and take home a recipe packet to help you reproduce the oohs and ahhs with your guests. Hosted by Executive Chef Zak Groh. Make your reservation athttps://www.eventbrite.com/e/mam-cooking-class-tickets-38853529954 today. $35/$25 Member.
Yoga @ the Museum
Saturday, November 11, 8:15–9:30 a.m.
Reserve your spot today with a view of Lake Michigan and get in some yoga before the big Thanksgiving dinner! Pre-register with a $15 donation (pre-registration closes at 5pm the Friday before). Your donation also includes same-day admission into the Museum. All proceeds benefit the Milwaukee Art Museum and omTown Yogis. Walk-ins welcome while there is room available. Come early! Doors open at 7:45a.m. This class is open to all levels. Please bring your own mat. Parking is available in the Museum's underground garage for $5.
Museum Store
Member Holiday Shopping Party
Wednesday, November 15, 5–8 p.m.
Shop the Museum Store during this Members-only, private after-hours event. Local artist James Steeno will debut (and sign) this year's exclusive ornament. Enjoy live music, complimentary wine and appetizers, free gift wrapping, 20% off purchases and free parking in the Museum's heated, underground garage. RSVP to katie.nelson@mam.org or 414-224-3875.
Museum Store Sunday
Sunday, November 26, 10 a.m.–5 p.m.
Receive a special gift for your patronage on this international day highlighting the unique offerings of museum stores. Check out the vendor trunk shows, enjoy live music, and, Members, enjoy 20% off (double your usual discount). After shopping, visitors can stroll through the Collection or the exhibitions Degas to Picasso: Creating Modernism in France and Anthony Hernandez. All purchases support Museum exhibitions and programming.
Kohl's Art Generation Family Sundays: Deck the Walls
Sunday, December 3, 10 a.m.–4 p.m.
Create drawings, prints and paintings inspired by the holiday season and the work of master artists in the Degas to Picasso: Creating Modernism in Franceexhibition. Learn a few words en français, enjoy French tunes performed by the Wisconsin Conservatory of Music's Suzuki ensemble, and more! More information: https://mam.org/artgeneration/
Live Music
Enjoy the sounds of the season in Windhover Hall. Check the website calendar for updates.
Saturday, November 18, 12:15–1 p.m., Aperi Animam
Saturday, December 2, 11:30 a.m.–12:30 p.m., Master Singers of Milwaukee
Saturday, December 9, 12:15–1:15 p.m., Bruce Anthony Holiday Concert
Saturday, December 10, 1 pm–2.pm., Pius XI Madrigal Ensemble
Saturday, December 16, 1–2 p.m., Northshore Suzuki Strings Annual Holiday Concert
Sunday, December 17, 1–2 p.m., Barcel Brioso Holiday Concert
Thursday, December 21, 6:30–7:30 p.m., Slavoče: Slavic-language voice, piano
Saturday, December 23, 1–2:00 p.m., Cream City Brass Quintet
NYE Celebration!
Sunday, December 31
Ring in the New Year with an evening of fine dining and dancing at the Museum. A specially crafted holiday dinner with live entertainment will be our way of welcoming 2018! Details and tickets will be made available at Eventbrite.com.
Special Holiday Hours

Sunday, December 24
10 a.m.–3 p.m.
Tuesday, December 26
10 a.m.–5 p.m.
New Year's Eve
10 a.m.–5 p.m.
New Year's Day
10 a.m.–5 p.m.
Exhibitions on view at Milwaukee Art Museum:
Anthony Hernandez
Now–January 1, 2018
This first retrospective on the major American photographer Anthony Hernandez (b. 1947) features approximately 160 photographs—many never shown before—from the artist's more than forty-five-year career. Whether focusing on the human figure, the landscape, or abstract details, the Los Angeles native has captured in both black and white and color the desolate allure and sprawling expanses of his hometown.
Degas to Picasso: Creating Modernism in France
November 4, 2017–January 28, 2018
Paris became the center of modern art beginning in the nineteenth century. Artists from around the world, including Delacroix, Manet, Cézanne, Cassatt, Van Gogh, Chagall, and Picasso, gathered in its studios, galleries, salons, and museums. They moved away from traditional subjects and styles and, through experimentation, actively charted a course toward abstract art. Degas to Picasso: Creating Modernism in France tells the story of modern art as it evolved during the nineteenth and twentieth centuries, through 150 works representing transformative movements such as Impressionism and Cubism. This exhibition focuses especially on drawings, shown alongside important paintings, sculptures and prints, to highlight the crucial role that process and materials played in the experimentation and development of modern art.
Jaime Hayon: Technicolor
December 8, 2017–March 25, 2018
In the past ten years, Jaime Hayon (b. 1974) has emerged as an artist-designer at the forefront of an energetic new wave in contemporary design. Colorful and whimsical figures emerge from the depths of Hayon's imagination and, in some cases, his dreams, becoming sculptures, ceramics, textiles and playground equipment. Jaime Hayon: Technicolor allows visitors to enter the Spanish artist-designer's vibrant world and find inspiration in his embrace of imagination.
Designing Paris: The Posters of Jules Chéret
December 15, 2017–April 29, 2018
Designing Paris: The Posters of Jules Chéret opens in December with colorful, inventive posters advertising Paris's many entertainment venues, products, department stores and more in the late nineteenth century and made their maker, the French artist Jules Chéret (1836–1932), famous. His work in color lithography, which was previously used for commercial printing, transformed printmaking into a medium that artists today still see as rich for experimentation. This exhibition features highlights from a gift of nearly six hundred Chéret posters to the Museum from local collectors Susee and James Wiechmann.
About the Milwaukee Art Museum
Home to a rich collection of more than 30,000 works of art, the Milwaukee Art Museum is located on the shores of Lake Michigan. Its campus includes the Santiago Calatrava–designed Quadracci Pavilion, annually showcasing three feature exhibitions, and the Eero Saarinen–designed Milwaukee County War Memorial Center and David Kahler‒designed addition. The Museum recently reopened its Collection Galleries, debuting nearly 2,500 world-class works of art within dramatically transformed galleries and a new lakefront addition. This reimagined space also allows for the presentation of additional changing exhibitions. For more information, please visit: mam.org.
Mentioned in This Press Release
Recent Press Releases by Milwaukee Art Museum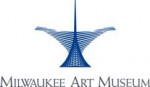 May 26th, 2020 by Milwaukee Art Museum
Virtual visitors can make and share art, hear a story and explore the galleries online.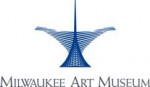 Mar 11th, 2020 by Milwaukee Art Museum
Quilts inspired by travels and memories from childhood, personal connections between a photographer and her subjects and design exchanges between the U.S. and Scandinavia highlight the Museum's upcoming season.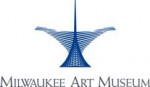 Feb 25th, 2020 by Milwaukee Art Museum
Updated yoga program explores new locations around the Museum and broadens the experience.