Press Release
Harley-Davidson Museum® Announces New Bikes, Brats and Beer Summer Tour
Participants will embark on journey combining Milwaukee staples and Harley-Davidson history
MILWAUKEE (May 4, 2015) – The Harley-Davidson Museum celebrates summer in the city with a new tour developed in partnership with Milwaukee Food & City Tours®. The Milwaukee Legends Tour: Bikes Brats & Beer will be offered Thursdays and Sundays from May 21 to Sept. 6.
"Whether a first-time visitor to the city or a Milwaukee native looking for a unique experience, tour participants will learn something new about local history and culture and have a lot of fun along the way," said Bill Davidson, vice president of the Harley-Davison Museum.
Each three-and-a-half hour excursion kicks off with a guided tour of the Museum, highlighting the journey of the Harley-Davidson founders from creating a garage start-up to building an iconic, global brand. Participants will then board a Museum bus and take a historical tour focused on Milwaukee's legendary beer- and sausage-making heritage. The narrated journey through the Menomonee and Miller Valleys and downtown highlights the family mansions of Milwaukee beer barons, Pabst Brewery Complex, Schlitz Park and Usinger's Famous Sausage Shop.
The tour includes two memorable stops where participants will experience some of the city's culinary offerings. The sampling includes authentic German brats and classic Wisconsin cheeses at Wisconsin Cheese Mart on Old World 3
rd
Street and beer tastings during a Lakefront Brewery tour. The journey ends back at the Museum with the option to experience Bike Night (5- 9 p.m.) after Thursday tours.
The Milwaukee Legends Tour is offered Thursdays 3- 6:30 p.m. and Sundays 11 a.m.- 2:30 p.m. Tickets are $60 per person and can be purchased at www.h-dmuseum.com. Ticket price includes all-day Museum admission along with a 10% discount at MOTOR® Bar & Restaurant and The Shop. Tour participants must be 21 years or older and capacity is limited.
About the Harley-Davidson Museum
The Harley-Davidson Museum is located at 400 West Canal Street in Milwaukee and provides a glimpse of American history and culture like you've never seen it before – through the lens of Harley-Davidson attracts Motor Company. The Museum, a top destination in Milwaukee and the state of Wisconsin, is open year-round and hundreds of thousands of visitors to the area each year. The 20-acre campus offers abundant and free parking, and includes Motor® Bar & Restaurant and The Shop. For more information on the Museum's galleries, exhibits, special events, tickets and more, visit the new and improved www.h-dmuseum.com.
About Milwaukee Food & City Tours
Founded in 2007 by Theresa Nemetz and her husband, Wade, Milwaukee Food & City Tours is a locally operated company focused on showcasing the best Milwaukee has to offer in both food and sightseeing. With more than 15 different tours to choose from, ranging from both bus and walking tours, the company is focused on providing a fun cultural experience for its attendees while supporting the local economy. From its owners to its tour guides and most importantly its attendees, Milwaukee Food & City Tours is a company based on a passion for food and a love of the city of Milwaukee. To learn more about Milwaukee Food & City Tours or to book a tour, visit www.milwaukeefoodtours.com.
Mentioned in This Press Release
Recent Press Releases by Harley-Davidson Museum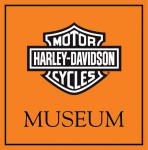 Mar 3rd, 2020 by Harley-Davidson Museum
Check out the official Mama Tried Pre-Party and join John McGivern as he brings a special screening of "Around the Corner" to campus.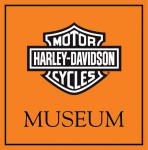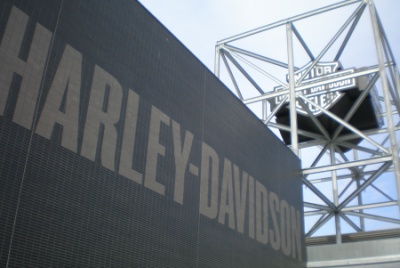 Jan 15th, 2020 by Harley-Davidson Museum
The return of Milwaukee Museum Week, Monster Jam drivers and more events and displays make this the perfect time to visit the crossroads of 6th & Canal.