Press Release
Green Bay Student Named "2016 Young Entrepreneur of the Year"
Natalie Abbott, Owner of The West Hill Honey Company, will be Honored on April 21st at The Pfister Hotel
MILWAUKEE  (March 9, 2016) – Junior Achievement of Wisconsin (JA), the Department of Public Instruction (DPI) and EY have awarded Chippewa Falls native Natalie Abbott with "2016 Young Entrepreneur of the Year" for her honey company that she started at age 10 for a 4-H project. Abbott realized early on in her experience the very high demand for raw, local honey. She will be recognized at JA's Wisconsin Business Hall of Fame Induction Ceremony on April 21 at The Pfister Hotel.
The recipient of the Young Entrepreneur award, presented by EY, is selected from a joint committee from JA and DPI who evaluate each candidate on the following criteria:  business success, growth potential, social involvement, ability to overcome challenges, strategic direction, innovation, personal integrity and leadership.
"Preparing our students for success in college and career requires the development of skills like entrepreneurship, critical thinking, and creativity," said State Superintendent of Public Instruction Tony Evers. "This year's Junior Achievement Young Entrepreneur of the Year, Natalie Abbott, demonstrated the value of all of those attributes. Natalie is a great example of the talent we have in Wisconsin schools, and I wish her the best of luck in her future endeavors."
"Along with EY and DPI, Junior Achievement is thrilled to honor Natalie Abbott as this year's 'Young Entrepreneur of the Year,'" said Tim Greinert, president of Junior Achievement of Wisconsin. "Natalie not only represents excellence in entrepreneurship, but she is a role model to all young people looking to start their own business."
Abbott's ability to recognize the needs and wants of honey consumers set her above the other applicants for "2016 Young Entrepreneur of the Year." The West Hill Honey Company – a home-based beekeeping company – provides  raw, local honey harvested from Abbott's own bee hives.
Abbott really expanded her business in the summer of 2012, when she launched a kick starter project to fund her purchase of an un-capper, extractor and bottling tank to fully convert a room in her house to a dedicated honey room.
Abbot's extensive knowledge of honeybees and beekeeping provides her with an edge. She is able to educate her constituents and answer their questions. Her main focus of sales is at craft sales, speaking at local 4-H clubs, and providing salons and boutique shops with her lip balm.  Many of her customers are repeat customers, and call to see if there is honey available. Abbott enjoys all aspects of beekeeping, and is anxious to expand her business of harvesting honey and beeswax.  Currently, she put her profits from honey sales back into new equipment for her company.
Like any young company, The West Hill Honey Company faces challenges – such as a bear destroying over three-fourths of her beehives last year.  However, Abbott has received great support from the community. A member of the Wisconsin Honey Producers Association donated five beehives to Abbott this year, who is also the youngest member of the association.
A sophomore at Chippewa Falls High School, Abbott hopes to build back up to 20 beehives this year and continue to expand her honey sales and her work with local craft fairs, salons, and to also make lotions. Abbott's Young Entrepreneur of the Year video application can be viewed on the JA website: http://wisconsin.ja.org/wisconsin-young-entrepreneur-of-year
About The EY Entrepreneur Of The Year® Awards Program
The Entrepreneur Of The Year® awards program was created and is produced by professional services firm EY, LLP. As the first award of its kind, the EY Entrepreneur Of The Year award recognizes outstanding entrepreneurs who are building and leading dynamic and growing businesses. The program honors entrepreneurs through regional, national and global award programs in over 140 cities and 50 countries.
About EY
EY is a global leader in assurance, tax, transaction and advisory services. The insights and quality services we deliver help build trust and confidence in the capital markets and in economies the world over. We develop outstanding leaders who team to deliver on our promises to all of our stakeholders. In so doing, we play a critical role in building a better working world for our people, for our clients and for our communities.
EY refers to the global organization and may refer to one or more of the member firms of Ernst & Young Global Limited, each of which is a separate legal entity. Ernst & Young Global Limited, a UK company limited by guarantee, does not provide services to clients. For more information about our organization, please visit ey.com.
About the Department of Public Instruction (DPI)
The Department of Public Instruction is the state agency that advances public education and libraries in Wisconsin. Wisconsin is advancing education reforms to ensure every child graduates ready for further education and the workplace. http://dpi.wi.gov
About Junior Achievement of Wisconsin
Junior Achievement of Wisconsin, Inc. is dedicated to educating students about work readiness, entrepreneurship and financial literacy through experiential, hands-on programs.  The organization prepares young people for the real world, showing them how to generate wealth and effectively manage it, create jobs which make their communities more robust, and apply entrepreneurial thinking to the workplace. Over 168,000 students in the state of Wisconsin put these lessons into action every year and learn the value of contributing to their communities.
Thousands of students across the state, through programs like JA Be Entrepreneurial, are introduced to the essential components of a practical business plan and challenged to start an entrepreneurial venture while still in high school. For more information, please visit http://Wisconsin.ja.org
Mentioned in This Press Release
Recent Press Releases by Junior Achievement of Wisconsin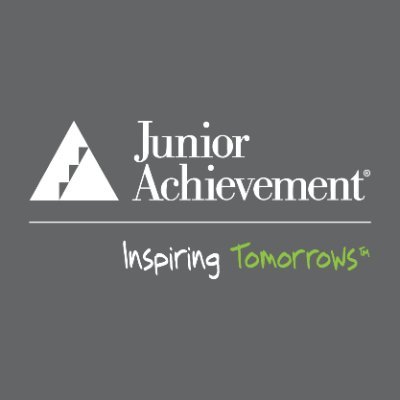 Jul 20th, 2020 by Junior Achievement of Wisconsin
Changes Include Delaying Start of College, Working for Money, and Switching Career Plans, according to Research by JA and PMIEF