Press Release
Future Milwaukee names new executive director
Christine Hill to lead popular community leadership program
MILWAUKEE – The Future Milwaukee Community Leadership Program has named Christine Hill as its new executive director, Dr. Bob Deahl, dean of Marquette's College of Professional Studies, announced today. Hill succeeds Ron Kuramoto, who served as the program's director for the past six years.
Hill brings more than 20 years of organizational development, human resources, negotiations, and communications experience in public, private and nonprofit sector leadership roles to Future Milwaukee, which is housed in the College of Professional Studies.
"As former mayor of Oak Creek and commission chair of the Milwaukee Metropolitan Sewerage District, as well as her experience as a Future Milwaukee instructor, Christine brings a unique and progressive perspective to our leadership program," Deahl said.
Hill has worked with the College of Professional Studies and Future Milwaukee as both a consultant and instructor, and she has also taught a leadership graduate course at the University of Wisconsin-Milwaukee since 2011.
"I am honored to carry on Future Milwaukee's extraordinary legacy and to offer students a space where they can learn about leadership and the community and simultaneously apply that learning through hands-on practice," Hill said.
Celebrating its 35th anniversary, Future Milwaukee is currently recruiting 35 to 40 individuals for its nine-month program. Participants will meet two times each month on Monday evenings from September 2013 through May 2014. Applications are available online; the deadline is Sunday, June 30.
Since 1978, the Future Milwaukee leadership program, which since 2005 has been housed in Marquette's College of Professional Studies, has been building a diverse group of ethically based leaders among all sectors of the Milwaukee community. To date, there are more than 1,500 Future Milwaukee graduates who serve as leaders in business, nonprofit, government and community organizations throughout the region.
For more information, visit www.futuremilwaukee.org.
Mentioned in This Press Release
Recent Press Releases by Marquette University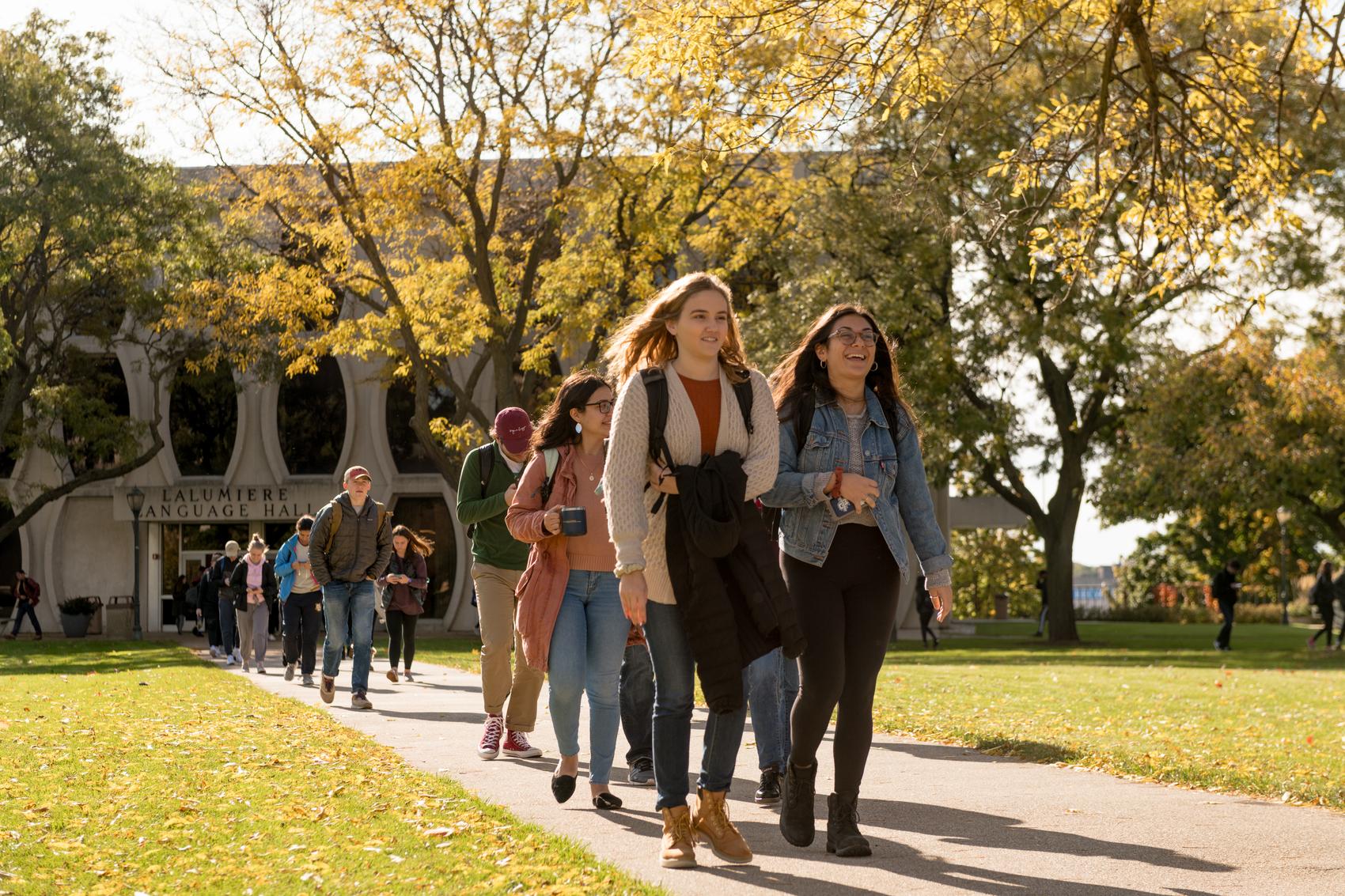 May 5th, 2022 by Marquette University
Incoming first-year class is largest, most diverse in past several years