Press Release
Fabric of Survival: The Art of Esther Nisenthal Krinitz
Exhibit to open at Jewish Museum Milwaukee. February 17 – May 26, 2017
Milwaukee, WI: A touring exhibition, Fabric of Survival: The Art of Esther Nisenthal Krinitz opens Friday, February 17, 2017 at Jewish Museum Milwaukee at 1360 North Prospect Avenue, Milwaukee, WI. The exhibit will be on view through May 26, 2017. Museum hours are Monday-Thursday 10am-4pm (open until 7 pm on the third Thursday of each month), Friday 10am-2pm, and Sunday 12pm-4pm. To plan your visit, a group tour and view special events visit: www.jewishmuseummilwaukee.org
A harrowing tale of loss and survival is told through vivid textile works of art drawing viewers into a stark reality while revealing the strength found in memory and creative expression.  Esther Nisenthal Krinitz was 15 when she defied Nazi orders, separating from her family, as they reported to a nearby train station with the other Jewish of their Polish village. Making their way to a village where they were unknown, Esther and her younger sister survived the war by posing as farm girls. They never saw their family again. Nearly four decades later, determined to show her daughters the family she had lost, Esther turned to needle and thread to create a series of 36 hauntingly beautiful, exquisitely detailed works of fabric collage and embroidery – a legacy born of love, loss, and a the sheer force of memory.
How do you go on when your family, home and the life you once knew are gone?  How do you confront your experiences and emotions – unthinkable atrocities woven amid joyful memories of love and lineage? How do you tell your story to your children and use your courage to help yourself and generations of others?  Esther responds to these complex questions through her forceful and empowering creations. Her daughters, Bernice Steinhardt and Helen McQuade, used their mother's textile works and her message of resilience to found Art & Remembrance, nonprofit educational organization dedicated to using the power of story and art to illuminate the effects of war, intolerance, and social injustice. With the Fabric of Survival exhibit as a visual foundation, Jewish Museum Milwaukee will address and explore artistic creation and expression as a vehicle for healing from physical, psychological and emotional trauma. This exhibit is a project of Art & Remembrance, Washington, D.C.
Opening Preview: Thursday, February 16, 7 pm.  Get a first look at Fabric of Survival and hear about Esther's story from her daughter, Bernice Steinhardt, who carries on her mother's legacy through the organization Art & Remembrance.
Fabric of Survival Programs: A diverse range of public programs will be offered throughout the exhibit run including: a day-long celebration of fabric arts, panel discussions on art therapy practices, and a cultural excursion to the Racine Art Museum and the Illinois Holocaust Museum & Education Center.  For a full list of programs visit: http://jewishmuseummilwaukee.org/events
This exhibit and its affiliated programming will provide individuals, adult and school groups engagement and educational opportunities pertaining to the topics of the Holocaust, World War II, textile arts, storytelling, narrative documentation, memory and identity, and art therapy.
Jewish Museum Milwaukee is dedicated to preserving and presenting the history of the Jewish people in southeastern Wisconsin and celebrating the continuum of Jewish heritage and culture. The history of American Jews is rooted in thousands of years of searching for freedom and equality. We are committed to sharing this story and the life lessons it brings with it, so that we may enhance the public's awareness and appreciation of Jewish life and culture.
Jewish Museum Milwaukee, a program of the Milwaukee Jewish Federation, is at 1360 North Prospect Avenue. Museum admission: Adults $7; seniors $6; students $4; children age 6 and under are free; active duty military are free.
Mentioned in This Press Release
Recent Press Releases by Jewish Museum Milwaukee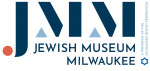 Jul 6th, 2018 by Jewish Museum Milwaukee
Amid rising emotions, tensions and uncertainty, two upcoming programs will address the current climate in the US and Eastern Europe.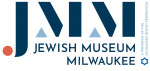 Jan 8th, 2018 by Jewish Museum Milwaukee
Museum forms committee of local leaders dedicated to ongoing mutual advocacy for equality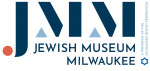 Oct 5th, 2017 by Jewish Museum Milwaukee
Programming seeks to overcome divides and inspire people to interact and show tolerance