Press Release
Erosion Fest, 12 June at the Miramar Theatre
Erosion Fest, 12 June at Milwaukee's Miramar Theatre, brings together five electronic/industrial acts with one Dead Milkman.
The night features performances by Velvet Acid Christ and Caustic (both of which will include Rodney Anonymous of Dead Milkmen lead vocals and keyboard fame) with support from the Gothsicles, Mindless Faith, and Stoneburner along with a short set from Ego Likeness.
Velvet Acid Christ's set will include a preview of new album "Dire Land", slated for release in June.   Known for club hits "Fun with Drugs", "Slut", "Lysergia", and "Dial8", the Denver-based outfit straddles the genres of industrial, Gothic, electro-industrial, and EBM.   Formed in 1990 by lead vocalist, musician, and producer Bryan Erickson, and later featuring various ex-members of Toxic Coma, much of the band's sound is created by synthesizers and computers, with a dose of drum machines, electric guitars, and effects pedals thrown in.   Reportedly scheduled to take a lengthy hiatus from live performances after this tour, this will be your last opportunity to see VAC for quite a while.
Madison's Caustic, the Metropolis Records solo project that successfully blends comedy with an electronic industrial beat, will be concentrating efforts on introducing tracks from their upcoming album, "Industrial Music", due out later this year, as well as entertaining the crowd with some old favorites. There's been speculation that the Causticles, a project involving both the Gothsicles and Caustic, might be performing a few songs for an added bonus.
The Gothsicles, Chicago's ultrasweaty dark industrial dorkstorm, entertain with clever lyrics and catchy electronic beats, never taking things too seriously, as their name suggests. Lead by vocalist and everything-guy DarkNES (NES is, of course, a reference to the Nintendo Entertainment System), contributing members are a rotating cast, this time including Matt Slegel of The Dead Room and Micah Skaritka of Negative Gain Productions and Cruciform Injection. The set will be largely showcasing their recently-released album "Squid Icarus" (on Negative Gain Productions) along with some new material.
Mindless Faith, having issued their sixth full-length album "Eden To Abyss" on Alter Culture Records just this past April, brings to the show their electro-guitar crossover style which strays from the typical ebm structure. Formed in 1995 by brothers Jason and Chris Sevanick, the project's claims to fame include opening for Skinny Puppy as well as spending years touring the U.S. and, later, Europe. Steven Archer of supporting act Stoneburner and his wife and bandmate from Ego Likeness Donna Lynch will be contributing to the live performance.
Stoneburner is a solo project of Steven Archer from darkwave/industrial rock project Ego Likeness. Combining tribal fusion electronic dance music with experimental sounds, Stoneburner represents Archer's vision of the music and philosophy of Frank Herbert's Dune book series. Live shows are intense and fluid, consisting of multimedia video projections.
The Miramar Theatre is located at 2844 N. Oakland Avenue on Milwaukee's east side. Tickets are $20 each or a $60 for four (reduced price of $15 a piece).   Doors open at 6:30, the show starts at 7:30. All ages are welcome!
Mentioned in This Press Release
Recent Press Releases by Press Release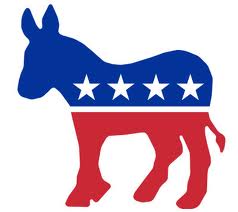 Jan 21st, 2020 by Press Release
The package consists of five bills which repeal a multitude of regressive Republican water policies.