Press Release
Easter Dining at Milwaukee's Marcus Hotels, Sunday, April 16
Make Easter memories with the ones you love.
The Pfister Hotel
Make Easter memories with the ones you love at Milwaukee's landmark Pfister Hotel. Guests will enjoy a sensational spread and fun Easter activities, including an appearance from the Easter Bunny!
From 10:00 a.m. to 2:00 p.m. Sunday, April 16, The Pfister Hotel will serve an exceptional Easter buffet including the following specialty dishes:
Starters, such as

Herbed chicken salad, tarragon, walnuts, black grapes and citrus mayonnaise
Organic cucumber and vine ripened tomato salad with sweet onions and champagne vinaigrette
Dragon carrot salad with dark and golden raisins, julienne squash, yogurt poppy seed dressing
Israeli couscous salad, basil artichokes, sun dried tomato, lemon oil

Sculpted ice and seafood display, including

Fresh shucked oysters
Lemongrass poached tiger prawns
Chilled snow crab claws
Gazpacho shooters with sweet corn salsa

Entrees, such as

Traditional eggs benedict
Buttery whipped chive potatoes
Cast iron Scottish salmon with bacon, leek, and pommery mustard sauce
Asparagus risotto stuffed chicken, roasted pepper coulis

Desserts at The Easter Bunny Table, like

Raspberry mousse and pistachio crunch bars
Chocolate ganache and raspberry tartlets
Carrot cake
Key lime tartlets
There will also be four action stations, including The Eggery (omelets made to order), a meat carving station, pasta made to order, and The Griddle.
Price: $59.95 for adults, $24.95 for children 3 – 12 years old. Children aged 2 and under are free. To make a reservation, call (414) 935-5950. More information about The Pfister's Easter brunch is available here.
The Hilton Milwaukee City Center – Featuring NEW Petting Zoo at 6th and Green
Every spring as the flowers bloom, families come to enjoy a traditional Easter celebration at the Hilton Milwaukee City Center. During the festivities, guests will enjoy a buffet-style brunch featuring an extravagant assortment of chef-prepared items and delicious desserts.
For kids, the Hilton will transform into an Easter extravaganza with:
An outdoor petting zoo at the Hilton's 6th and Green – brand new this year,
An appearance from the Easter Bunny,
An Easter egg hunt,
A coloring and crafts area, and
Face painting!
From 11:00 a.m. to 3:00 p.m., Sunday, April 16, 2017, guests will enjoy a hearty and delicious Easter spread including:
Breakfast specialties, such as

Orange ricotta stuffed French toast
Scrambled eggs with toppings and made-to-order omelets
Smoked pepper bacon and jumbo sausage links

Salad bar with

Ceviche
Cured and smoked king salmon
Chirashi salad
Marinated Greek salad
Local charcuterie and cheese display

Carving station including

Prime rib of beef, natural jus and horseradish cream
Roasted leg of lamb, mint demi-glace and Dijon aioli

Hot entrees such as

Orange-garlic roasted chicken breast with balsamic shallot butter
Wild mushroom & cheese ravioli with basil pesto, smoked yellow tomato cream, spiced pecans
Grilled Salmon, lime beurre blanc, fresh vegetable slaw
Kids can enjoy a specialty buffet, including Belgian waffles, chicken fingers, vegetable bites, and mac and cheese. Gourmet assorted desserts will also be served.
Price: $38.00 for adults, $17 for kids 6- to 12-years-old. Children 5 and under are free. To make a reservation, please call (414) 935-5940. More information about the Hilton's Easter brunch festivities is available here.
The InterContinental Milwaukee
For those looking to celebrate Easter brunch in style, join the InterContinental family for a delicious feast at Kil@wat. During the brunch, kids can also participate in Easter egg hunts and meet the Easter Bunny!
From 10:00 a.m. to 2:00 p.m. Sunday, April 16, guests at the InterContinental will enjoy an Easter feast, featuring:
Farmer's Market Station, which includes

Panzanella Salad with kumatoes, quinoa, red onion, maple sherry vinaigrette and grilled sourdough
Roasted Tri Color Cauliflower Salad with toasted almonds, chia seeds, hemp seeds, grana padano, and a basic vinaigrette
Wisconsin cheese and charcuterie display of smoked meats

Water Street Bakeshop, featuring the work of pastry chef Xay Matabele

The Chef's selection of petit fours, macarons, dessert miniatures, custards, brulees, fruit tartlets, and various cakes and pies
An assortment of croissants, bagels, muffins, pastries, flatbreads, and artisan rolls

Classic Breakfast Buffet with

White cheddar scrambled eggs and chives
Cinnamon Toast Crunch bread pudding
Applewood smoked bacon and pork sausage link
Sweet potato biscuits with chorizo gravy

Chef's Carvery Station, featuring

Herb crusted prime rib of beef with horseradish cream, a black pepper demi-glaze and pearl onion gam
Jamaican Jerk rubbed pork loin with Johnny cakes, pineapple chutney and pan gravy
Mini chicken pot pies, oyster mushrooms, peas and carrots
Baked macaroni and cheese with bacon, white truffle and roasted panko
The buffet will also have a made-to-order omelet station, and unlimited mimosas and champagne for $13.00.
Price: $39.00 for adults, $17.00 for children 6- to 12-years-old. Children 5 and under are free. To make a reservation, call (414) 935-5943. More information about Easter at the InterContinental can be found here.
Mentioned in This Press Release
Recent Press Releases by Marcus Hotels & Resorts
Nov 13th, 2018 by Marcus Hotels & Resorts
Named "Saint Kate," hotel will celebrate artistic expression in all forms; a place to create, discover and participate in the creative process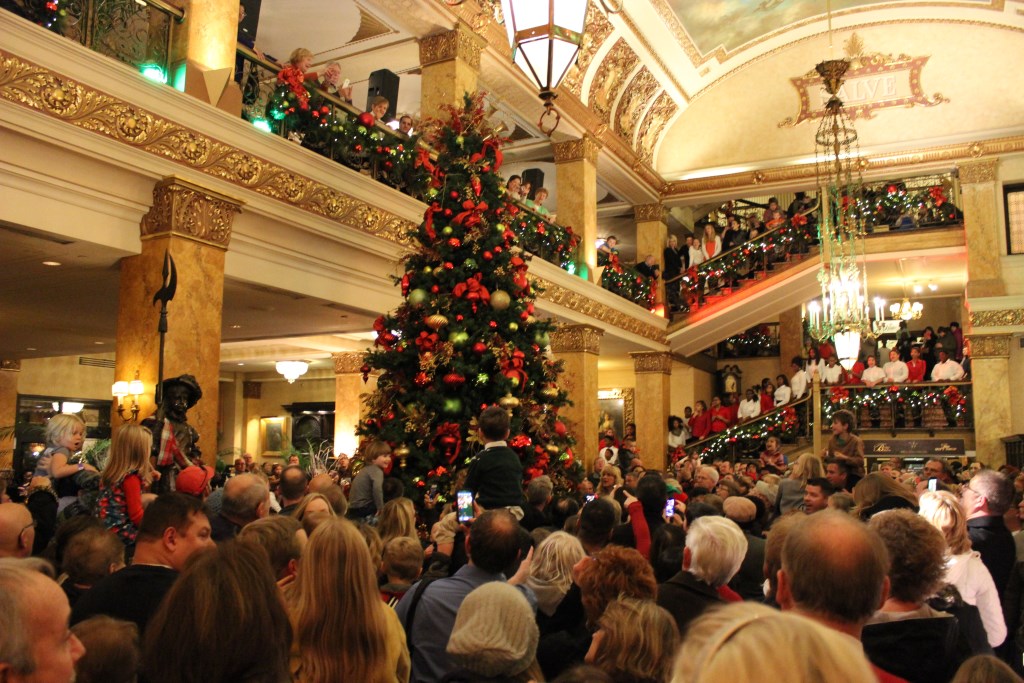 Oct 24th, 2018 by Marcus Hotels & Resorts
Plus, the three "must do" events at Marcus Hotels & Resorts this holiday season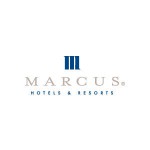 Sep 11th, 2018 by Marcus Hotels & Resorts
Madini has been creating art for almost 20 years and has a vast collection of paintings in watercolors, acrylics, oils and pastels on paper, canvas and silks.