Press Release
DSHA'S Community Theatre Works Presents Disney's Newsies
Cast of 80 actors 5th grade through adulthood come together to go on strike and "Seize the Day".
June 2019 (Milwaukee, WI) — From July 12 to 14, 2019, Divine Savior Holy Angels (DSHA) High School's Community Theatre Works will present Disney's Newsies. Showtimes are July 12 at 7 p.m., July 13 at 1 p.m. and 6 p.m., and July 14 at 1 p.m. and 6 p.m.
Community Theatre Works (CTW) is an intensive, four-week rehearsal process combining the talents of DSHA students with other high school, child, and adults actors in the community – all guaranteed a part to explore and learn about being a part of an on-stage, professional-quality production.
DSHA's production of Disney's Newsies will bring the audience into the story where a ragtag group of orphans take on newspaper titans in hopes of obtaining a better life for all of the Newsies. It features iconic songs by Alan Menken and Jack Feldmen including "Carrying the Banner," "Seize the Day," "King of New York," and "Once and For All." The Newsies' Strike reminds all of us that "the things we do today will be tomorrow's news," and always encourages us to "seize the day" because "courage cannot erase our fear."
Disney's
Newsies
is directed by
Zachary Ziegler
, Director of Performing Arts at Messmer High School. The production features
Abby Fleischmann
(DSHA '20) as Medda Larkin,
Oscar Gregg
(Whitefish Bay High School) as Jack Kelly,
Silken Amelia
as Katherine Plumber,
Hannah Bruckman
(DSHA '20) as Race,
Joe Mitchell
(Whitefish Bay High School) as Davey,
Allan Zablocki
as Crutchie, and
Rachel Visser
(DSHA '22) as Romeo.
Bruckman, who plays Race, believes "people should come see the show because the message of sticking together for what is right is something everyone needs to hear today." She continued to say, "[Disney's Newsies ] definitely portrays this message in an honest but entertaining way." Additionally, Fleischmann, who plays Medda Larkin, believes that "all members of the cast and crew have put their entire hearts into making this empowering, entertaining, and educational performance the very best it can be," she says.
The cast of DSHA's Disney's Newsies will make an appearance at the Menomonee Falls Fourth of July Parade on Wednesday, July 3rd, where they will perform numbers from the show and distribute coupons.
DSHA will sponsor special events beginning one hour prior to each show. At "Family Fun Nights" on July 12 and 14, families can purchase four tickets to the show, one large pizza, and four drinks for a discounted price of $55. Prior to each afternoon show on Saturday, July 13 and Sunday, July 14, young audience members will love the Newsies activities which will include a photo booth, arts and crafts, and more!
About DSHA 
Divine Savior Holy Angels High School is a Catholic college preparatory high school that excels at preparing young women intellectually, spiritually and personally. Sponsored by the Sisters of the Divine Savior, DSHA continues to build on 125 years of tradition in academic excellence and commitment to single gender education and attracts over 685 students annually from all over Southeastern Wisconsin. To learn more about DSHA, log on to www.dsha.info.
Mentioned in This Press Release
Recent Press Releases by Divine Savior Holy Angels High School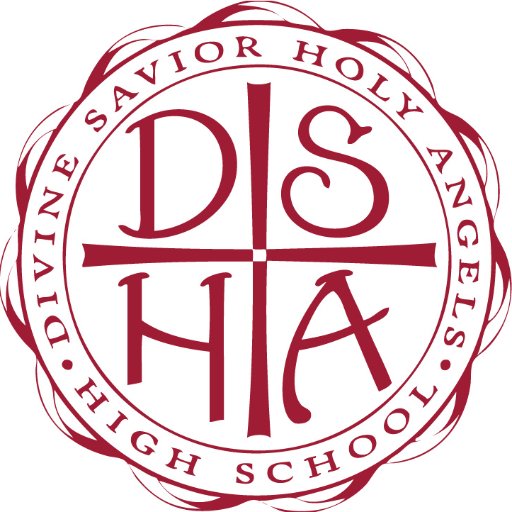 Apr 13th, 2018 by Divine Savior Holy Angels High School
This year, seniors wanted to choose a cause that would produce a tangible result with the hope of showing students and donors how impactful their donation is in the global world.