Press Release
Dan Torop: Frozen Period
Exhibition Opens with Reception on June 14
Dan Torop: Frozen Period opens at the Lynden Sculpture Garden on Sunday, June 14, 2015 with a reception from 3-5 pm. In a series of extended residencies beginning in the summer of 2013, Dan Torop made photographs at the Lynden Sculpture Garden that integrate an historical text–Meriwether Lewis's June 14, 1805 diary entry describing a day and night in the environs of the Great Falls of the Missouri River–with present day visual investigations. The exhibition of twelve photographs, culled from a year's work, will be accompanied by a publication that includes a larger group of Torop's images, Meriwether Lewis's journal entry, and an essay by Nicholas Frank that continues the dialogue with Lynden's landscape and history. The exhibition and publication will coincide with the 210th anniversary of Meriwether Lewis's narrative.
The Lynden Sculpture Garden is located at 2145 West Brown Deer Road, Milwaukee, WI 53217. The exhibition remains on view through September 20, 2015.
Westward
On Wednesday, June 17, 2015 from 6 to 7:30 pm, artist Dan Torop hosts a picnic, a reading from the journals of Meriwether Lewis, and some westward exploration on foot and in discussion. Bring your own picnic, we'll provide the cookies. Westward is free to members or with admission to the sculpture garden.
Frozen Period
When Dan Torop first proposed a residency project for Lynden, "frozen period" referred specifically to an historical epoch: the time between the death of Peg Bradley, the sculpture garden's owner and creator, in 1978, and its opening to the public in 2010. Meanings accumulated as Torop returned repeatedly over the course of more than a year, staying at Lynden for periods ranging from ten days to two months. One particularly long stay took place during the winter of 2014–another frozen period–when the frigid grounds became an unfamiliar and difficult terrain. The harsh weather, the darkness, and the strict geographic limits of the project–the artist often didn't leave the grounds for a week at a time–became important constraints in which it flourished. Later still, when sorting through the 30,000 images he had created over the length of the project, another meaning suggested itself to Torop, of the camera freezing images in time. But in characteristic fashion, that thought was rapidly replaced by another, more precise one: "Though not even really that, perhaps, in this case, as so many of the images are long exposures…"
Frozen Period is both a subjective description based upon a year's photographic work, and an inquiry into the acts of exploration and observation. Mindful of ecologist Aldo Leopold's description of a nearby landscape, Torop responds to the passage of seasons, animals, and objects across the site, sometimes intervening, always a witness. Through modifying and representing Lynden's spaces, Torop probes the tension between exploration and domestication, expansion and settlement, the "sublimely grand" and the "pleasingly beautifull" (Lewis, June 14, 1805). Though Torop cites exemplars for the project–Chris Marker's diary/documentary Sans Soleil and the poetic writings of William Carlos Williams, Paul Metcalf, and Charles Olson–the photographs reflect Torop's idiosyncratic approach to landscape, and take their place within his developing body of work that considers the impact of nineteenth-century travelers and explorers on the American imagination.
During his months at Lynden, Torop sought out the interstitial, private times: early mornings, late evenings, nights. Never content to look once, he allowed the work to evolve slowly, gaining specificity as he acclimated himself to his changing surroundings. Yet no image was finished until he had returned often enough to a site to render it truly unfamiliar. The final group of images disrupts our notion of what Lynden–or a sculpture garden–"looks like." Reduced to the essential–a branch of winter-wizened berries in stark relief against a dreamlike background of what might be sculpture, or alien landing craft; a weary-looking pair of copulating toads, staring patiently into the camera beneath towering, translucent daffodils; glowing cling film wrapped around a pole that leans against a tree so large we see only a portion of the trunk–each photograph stands as a monument to past and present and the interactions of man and nature, and simultaneously illuminates the way the imagination operates in a place where thought and image are interchangeable.
About the Artist
Dan Torop's projects deal with the subjective relationship of the land and its inhabitants. He has exhibited digital and photographic work nationally since the mid-1990s, including the solo gallery shows Alkali Desert (2013), Skydiving (2010), Snowbound (2007), Estimated Landscapes (2005), Lost Domain (2002), and Landscapes (2001). Some of his Alkali Desert images are installed at the Center for Land Use Interpretation's Wendover Exhibit Hall 3. His publication Skydiving (2010, A-Jump Books), a sequence of landscapes and portraits, was included in the International Center for Photography 2013 Triennial's photo books installation. His digital Ocean has been installed at the American Museum of the Moving Image and the San Francisco Exploratorium.
Torop's work has been supported by residencies with the Center for Land Use Interpretation, the MacDowell Colony, Eyebeam, and Teachers College. He has contributed articles to Triple Canopy, Paper Monument, Modern Painters, and North Drive Press; and has curated or co-curated several shows, including A Rabbit As King of the Ghosts (2006), I Just Can't Pretend (2004), and Reading Room (2002). Torop is an assistant professor in Florida State University's Department of Art, having previously taught at New York University, City College, and Parsons the New School For Design. He has been a visiting lecturer at Columbia University's Visual Arts MFA, a mentor for the Art Institute of Boston, and a visiting photography critic at the Yale School of Architecture. Torop received a BA and a Gardner Travelling Fellowship from Harvard College in 1994. In 1997 he received an MFA in Photography from the Yale School of Art.
About the Lynden Sculpture Garden
The Lynden Sculpture Garden offers a unique experience of art in nature through its collection of more than 50 monumental sculptures sited across 40 acres of park, lake and woodland. The sculpture garden is open to art and nature lovers of all ages Fridays through Wednesdays, 10 am-5 pm, and until 7:30 pm on Wednesday evenings (closed Thursdays). Admission to the sculpture garden is $9 for adults and $7 for students and seniors; children under 6 and members are free. Annual memberships are also available.
Mentioned in This Press Release
Recent Press Releases by Lynden Sculpture Garden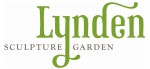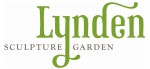 Sep 20th, 2017 by Lynden Sculpture Garden
Admission is $9 general, $7 for students and seniors. Members and children under 6 are free.