Press Release
CULTURE JAM MKE at The Hide House!
An exhibition of critical works by 40 Local artists!
This eye-opening exhibition of outstanding local Milwaukee art talent challenges dominant notions of the relationship between human beings and their physical and mental environment. 40 artists have come together to explore the social, economic, and ecological state of life in our world today.
Highlights of the show include the Overpass Light Brigade with their piece entitled "PROTEST!" comprised of eight 2ft x 3ft LED letters. Elias Vallejo's "Freedom tower," the 15 foot installation is a commentary of the state of surveillance in 2014 America and the public's impassivity towards it. Pfister AiR finalist, Jeff Redmon's Scott Walker inspired piece titled "Street Walker," which makes an obvious statement about Wisconsin Governor's pay-to-play approach to politics. And RedLine Mentor, Dara Larson's work called "New Ownership Society – Zombie Home Milwaukee," where she considers the convoluted pathways to home ownership thought of in the past as a natural conclusion of a strong work ethic and the American Dream.
This, the largest all-local gallery show in Gallery Night, is a great chance to see established and up-and-coming Milwaukee art talent as well as to experience the power of art and roll it plays in our ever-changing culture. Come out to connect, comment, discuss and enjoy this no-holds-barred exploration of Milwaukee art and artists' cultural commentary.
CultureJam MKE will take place at The Hide House 2625 S Greeley St., Milwaukee, on Friday, July 25th, 5pm – 11p for a large gallery night reception and July 26th 10a – 3pm as part of the Third Ward Gallery Night.
For the complete artist listing and more information please visit http://culturejam.me
Mentioned in This Press Release
Recent Press Releases by Made in Milwaukee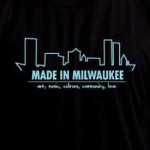 Sep 25th, 2017 by Made in Milwaukee
Highlights of the evening's events include Food Truck Friday in Morgan Park and local music from Samba De Vida.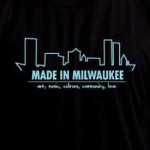 May 22nd, 2017 by Made in Milwaukee
Arte Para Todos raised $21,410 and 100% of all funds will go to support art programs around Milwaukee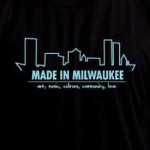 Apr 11th, 2017 by Made in Milwaukee
One secret headliner will be announced the week before the festival.